'Explanimators' are a series of new shorts from Microsoft Story Labs which attempt to explain modern technological advancements and trends. The company previously explained Artificial Intelligence to debut the series in Episode 1 and today the series goes on to yet another topic.
Episode two of the Explanimators series teaches everything you need to know about the Internet of Things (IoT) and sets out to explain how an increasingly connected world with an ecosystem of devices is powering smart cars, home. businesses, and industries.
Just as in the first episode, this latest four-minute long installment sticks to the cute animated theme, set as a modern take on a classic fairy tale. This time, a hero prince attempts to rescue a fair princess from a castle, and he (well, mainly she) eventually explains how the two of them can reach their full potential as part of the IoT. The episode then breaks out into explanations of IoT and how it's all about connecting any physical object to the internet, including extra tidbits about how the IoT is creating and sharing data, improving lives, building new experiences.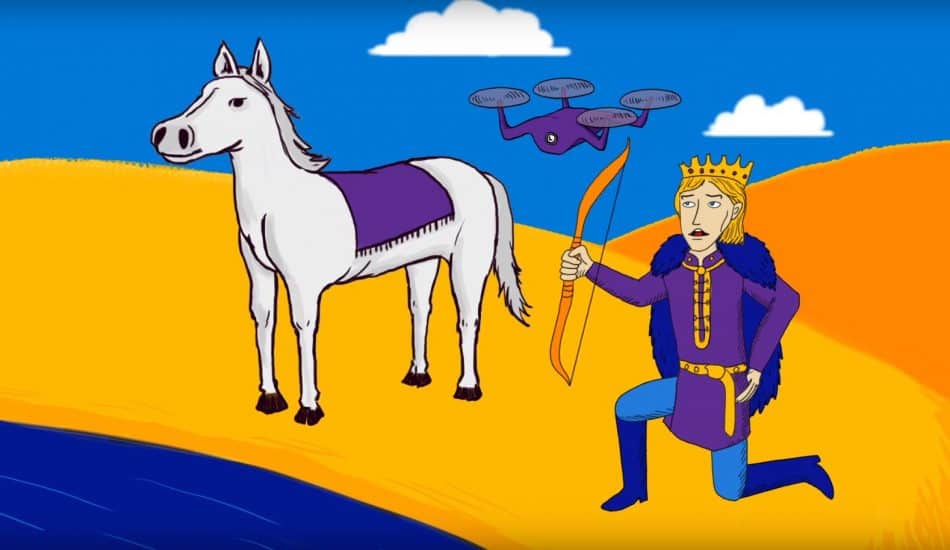 Interestingly, the episode also features a segment on how the IoT is used in urban farming by Asta Roseway, principal research designer at Microsoft Research and co-founder of FoodFuture. It also points to Ros Harvey, founder and managing director at ag-tech company, The Yield Lab, which is using IoT to measure temperatures, water depth in dozens of Australian Oyster farms.
Lastly, Microsoft's own Peggy Johnson is also highlighted in the Explanimator, and the IoT/Microsoft Cloud related work the Executive VP of Business Development is doing with automotive giants such as Nissan, Toyota, and BMW.
Share This Post: