Since Microsoft launched its new Edge browser two years ago, many users have wondered why the app is not updated via the Windows Store, like many other stock Windows 10 apps. As of today, Microsoft Edge only gets major new features every six months (along with new Windows 10 releases), but fortunately, Microsoft has found a way to add new capabilities to its web browser through the Windows Store.
Today, Microsoft announced that it's bringing support for the open source OGG container and the Theora and Vorbis codecs in Microsoft Edge, and it's doing so through the release of a new Web Media Extensions package on the Microsoft Store. The company describes this solution as "a new mechanism which will allow our customers to add more formats on demand and increase our agility to add new formats in the future." As a reminder, support for the WebM container format and the VP9 and Opus codecs were previously added with the Windows 10 Anniversary Update.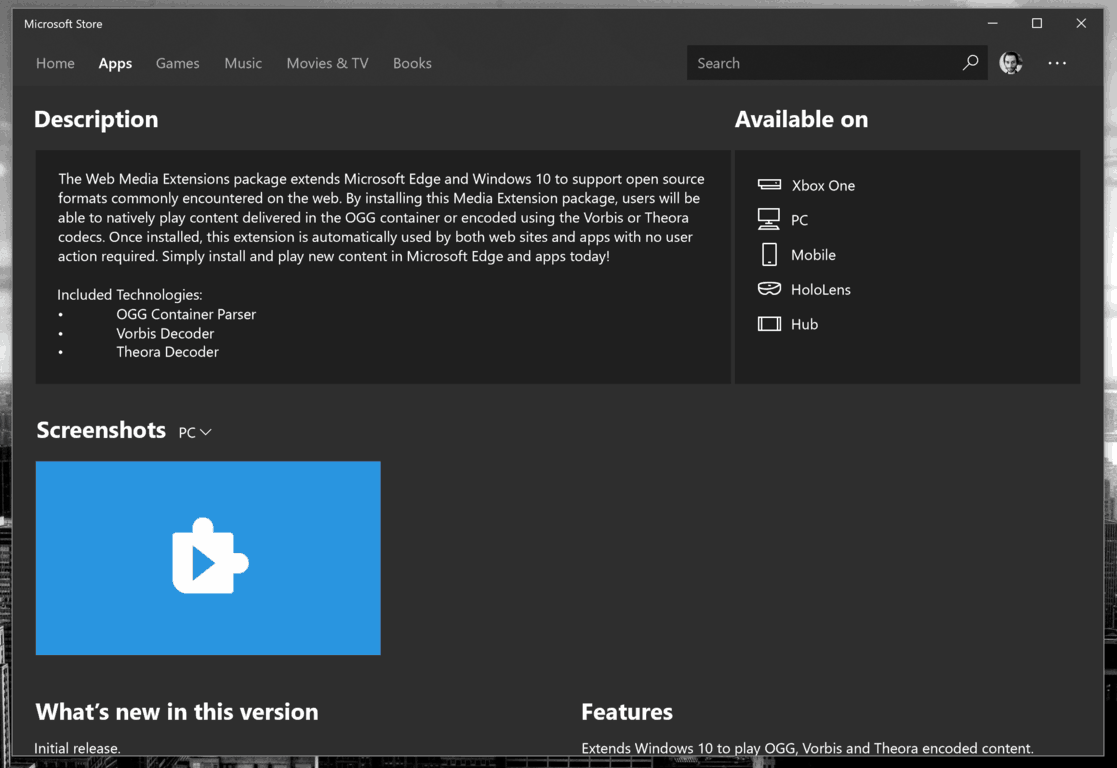 After installing the package, the open source codecs will be supported in Microsoft Edge and Windows 10 apps. "This package extends the base media platform in Windows, so the formats will be available to Windows apps and Microsoft Edge with no further action from the user," the blog post reads.
The package can be found here, and it will also be featured in the Microsoft Edge Extensions collection in the Microsoft Store, for convenience. "Long-term, we expect to expand distribution of the Web Media Extension package to all Windows 10 devices so that these formats become a trusted and reliable part of the web platform available to developers," the company explained.
Share This Post: