Microsoft updated today its Edge browser on iOS with several improvements based on user feedback. The biggest changes with this version are 3D touch pop and peek options on supported iPhones, a find in page option from the (...) menu, and the ability to choose the content region for the news feed on the New Tab Page.
Other changes include opening a new tab in the background when you long press on a link, and also sharing links to Edge from other apps via the iOS share sheet. You can see some of these features in action below.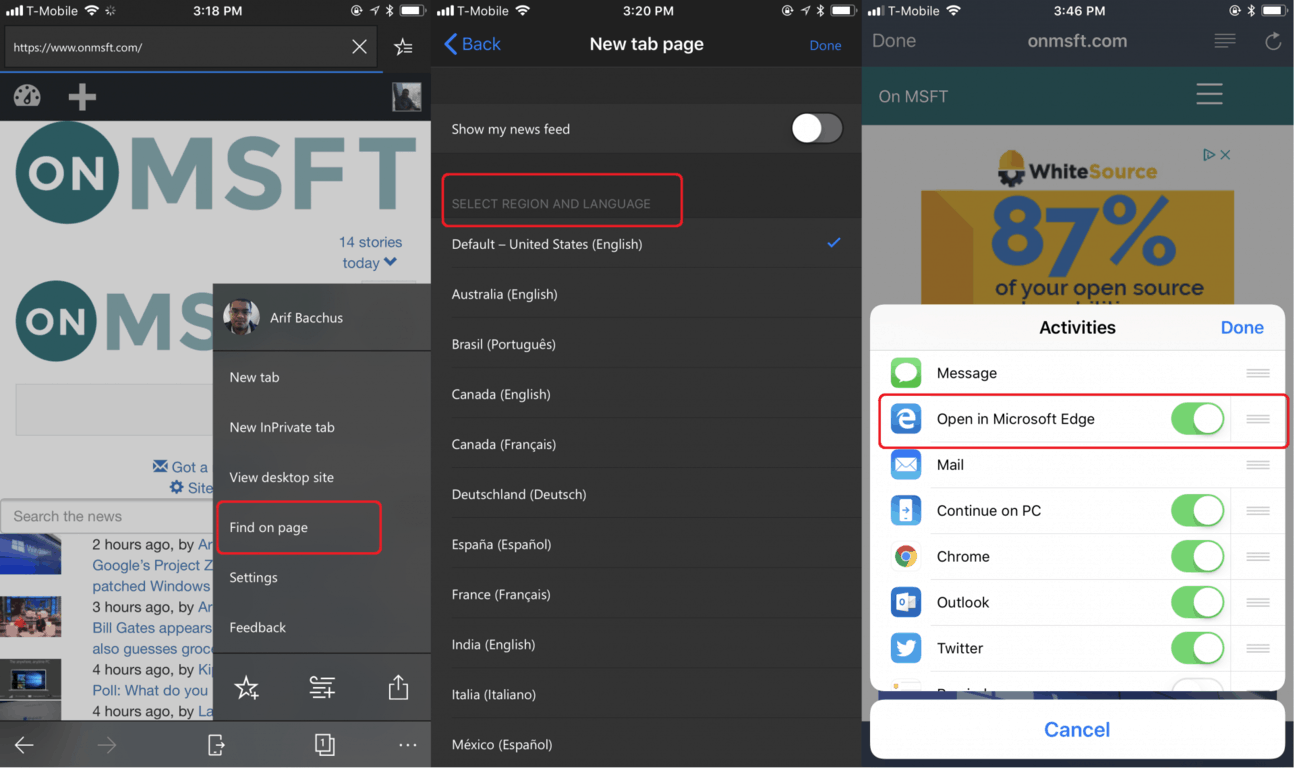 Though already announced over a month ago, the changelog also mentions the iOS version of Outlook app now letting users open links in Edge. These are all definitely some nice features, helping make the Edge browser on iOS feel a bit more feature complete. We're still waiting for Edge to be supported on iPad, but for now, these features will have to do.
Share This Post: