If you're been using Windows 10, you're more than likely familiar with the "ads" appearing on your Start Menu, lock screen, or even your taskbar. It would appear now that Microsoft may be taking this to the next level, as reports are indicating that the Windows 10 Creators Update may bring "ads" to the Share Pane as well (via WinAero.)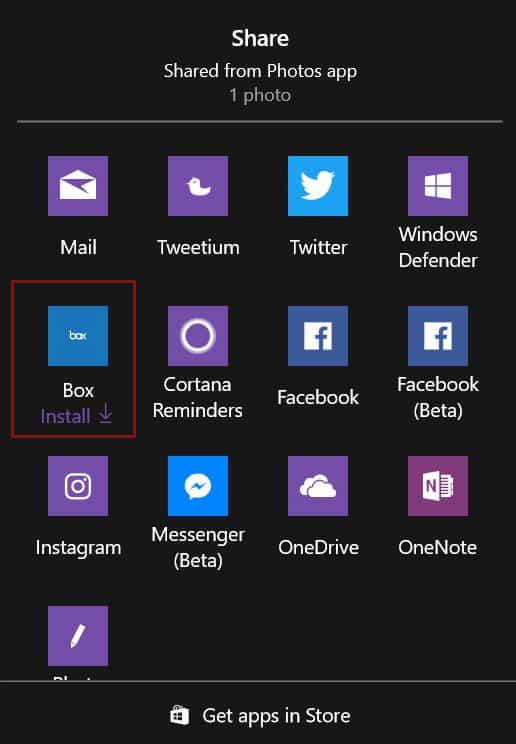 According to the reports, the "ads" will show up when you summon the Share menu from the Explorer, from the photos app, or an app which has shareable content in the Windows 10 Creators Update. The "ad" is really just an app suggestion, which Microsoft believes may be useful to the user, although from the image seen above there is no mention of "suggested" anywhere in the Share Pane UI.  In this case, there is rather an icon for the suggested app in the UI of the share box, which promotes the app with "install."
As with the "ads" for the lock screen or Start Menu, Microsoft may give users the option of disabling these suggestions in the system settings. Let us know what you think of this latest revelation by dropping us a comment below!
Share This Post: