Microsoft is testing a new business-oriented feature on the web interface of Skype at Skype.com. Now in preview, users are able to start interview calls, whereby those in the call can have make use of a real-time code editor with syntax highlighting for multiple languages.
To start an interview call, one simply heads to the Interviews on Skype page and click "Start interview", then invite someone to the call and begin the interview - all with a real-time code editor.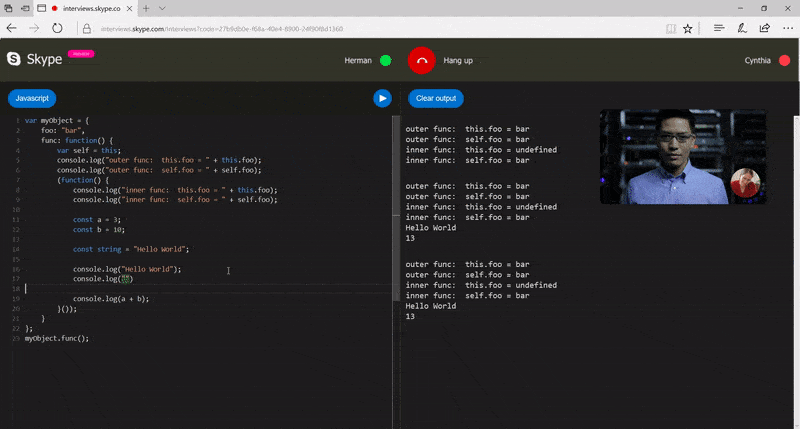 As it's a feature in Skype.com, there's no need to sign up or download an app or additional software. It currently supports Microsoft Edge and Chrome version 32 or higher.
In a post on the Skype blog announcing the new feature, the Skype team said:
This new preview feature allows you to have a video call on top of a code editor that runs in your Microsoft Edge or Chrome browser (version 32 or above). It only works for browsers set to English. You just need Skype.com—no other apps to download. The built-in code editor supports 7 popular programming languages: C, C++, C#, Java, JavaScript, Python, and Ruby. We have also included built-in syntax highlighting to help prevent syntactic mistakes during an interview.
What do you think to this new feature that's in preview?
Share This Post: