Microsoft released the results of its first quarter 2018 fiscal year earnings yesterday, and as you may know the company's total revenue grew 14% to $24.5 billion, mostly driven by server products and cloud services. As commercial cloud annualized revenue run rate reached $20.4 billion, the company beat expectations as it achieved a goal it set in FY2015 (via VentureBeat).
"This quarter we exceeded $20 billion in commercial cloud ARR, outpacing the goal we set just over two years ago," Microsoft CEO Satya Nadella said in a statement. "Our results reflect accelerating innovation and increased usage and engagement across our businesses as customers continue to choose Microsoft to help them transform."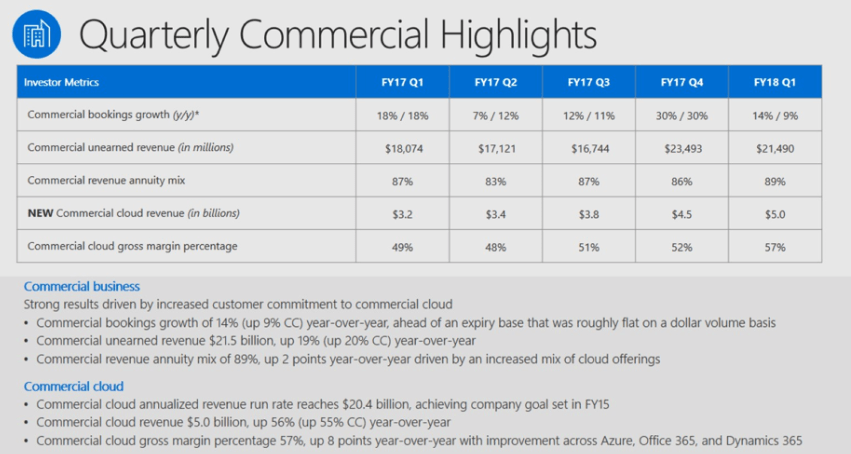 For those of you not very comfortable with numbers, ARR (annualized run rate) is a projection that takes current performance (in that case, approximately $5 billion of commercial cloud revenue in FY2018 Q1) and extends it over a year to forecast future performance. Satya Nadella made a big bet on the cloud since he became the new CEO of Microsoft back 2014, and so far his strategy seems to work very well for the company. Following these strong FY2018 Q1 results, Microsoft stock topped $84.44 (+5,68) at the time of this writing, up over 7% from yesterday, a hugely impressive number.
Share This Post: