If you're currently sporting the Instagram app on your Windows 10 PC or tablet, it's been updated to bring support sending photos and videos via private direct messages. Since you still can't upload posts to your profile unless you have a rear facing camera on your Windows device, it's a little strange to see support for this feature, but the update is still a good sign of Instagram and Facebook's commitment to Windows 10.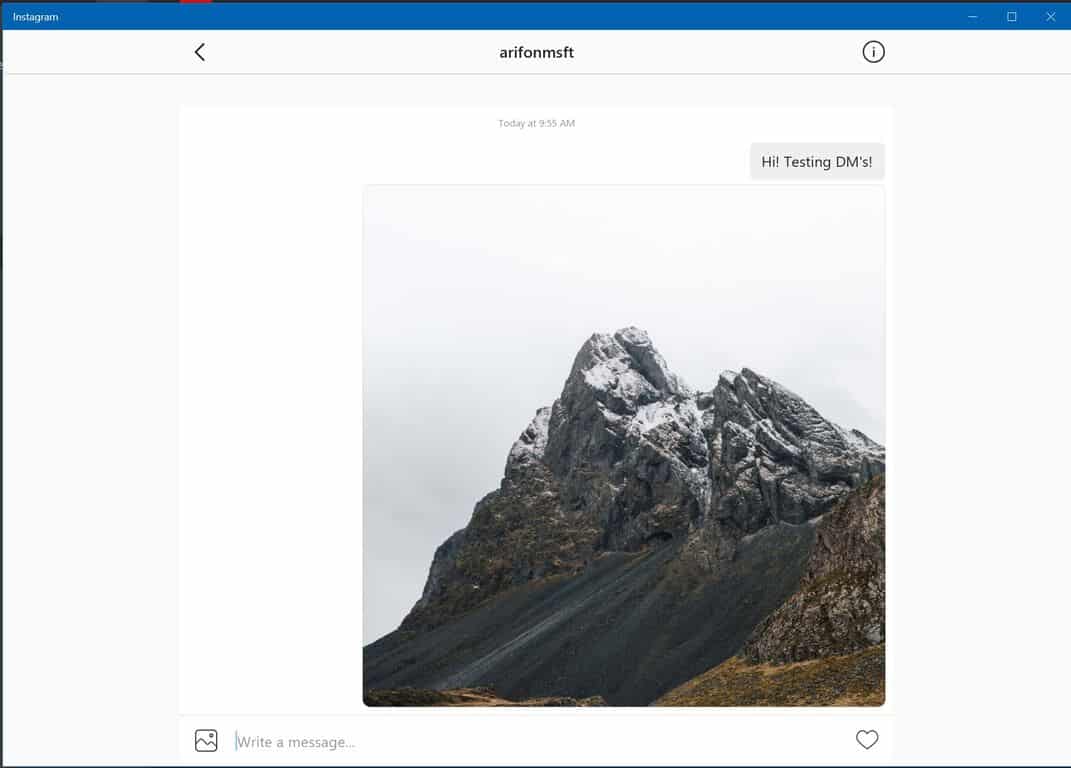 Support for the feature comes by way of a version 10.811.28417.0 update. After this update is installed, you will find that you can access your PC camera, and pictures folder (via a drop down menu) by clicking on Instagram's messaging icon, followed by the picture icon on the bottom left side of the private message box. While you still can't use this method to post to your Instagram Story or profile, this new feature does allow you to send your Instagram friends a photo that is saved on your computer, or a video captured via the webcam on your Windows 10 device.
As always, if you're not already using the Instagram app, you may find it via the link below. Once you've checked it out, let us know what you think by leaving us your thoughts in the comments section!
Share This Post: