Welcome back to our Windows 10 news recap, where we go over the top stories of the past week in the world of Microsoft's flagship operating system.
Microsoft claims over 700 million Windows 10 active devices, 150 million Cortana users
In its first stop of the Insider Dev Tour, in London, Microsoft announced that Windows 10 now has more than 700 million active devices. In addition, the company also claims there are 150 million users of Cortana. These numbers show that Cortana has only gained about 2 million users, as the company said it had 148 million users back when the Harmon Kardon speaker was released.
Microsoft enthusiast creates concept of Microsoft's rumoured Surface Phone
A new concept that visualises the rumoured Surface Phone takes into account a number of patent filings and other information to help provide a more realistic view of what could become reality.
AdDuplex: Windows 10 April 2018 Update crosses 50% market share in just one month
According to AdDuplex, an independent ad network that works with Windows 10, the Windows 10 April Update is the fastest-spreading update for Windows 10, as it gained over 50% market share across Windows 10 devices in just one month.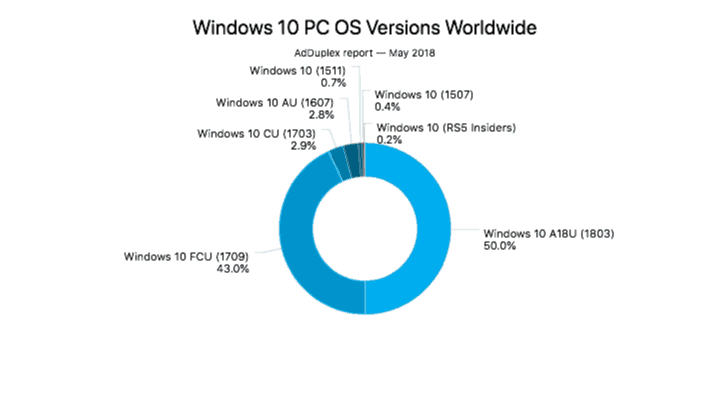 Is Microsoft Store testing a new web design for apps and games?
Microsoft looks to be testing out a new design refresh for the Microsoft Store on the web for apps games. The new design brings it much closer to the experience you receive on the Xbox One Store.
That's it for this week. We'll be back next week with more Windows 10 news!
Share This Post: