It's been quite some time since the Skype UWP received its last update, but version 12.4.676.0, now available on the Release Preview Ring, introduces a couple of new features. The app has yet to be updated with the new Skype experience already available on iOS and Android as well as desktop platforms in preview, but it's slowly getting there.
Although there is no official changelog for now, here are the main new features we noticed in this update:
First of all, a lot of new emojis have been added to the "Objects" section, including the poop emoji, the middle finger and more respectable options
You can now use a lot more emojis to react to Skype messages, including the ones mentioned above,
The app now use the same online status icon as the one in the new Skype experience, with a lighter green colour and no black check mark inside.
When your contacts are not currently active or signed out, their status will now show "Last seen" and how long ago they were online.
In the chat list, the "hide conversation" option has been replaced by "Delete conversation."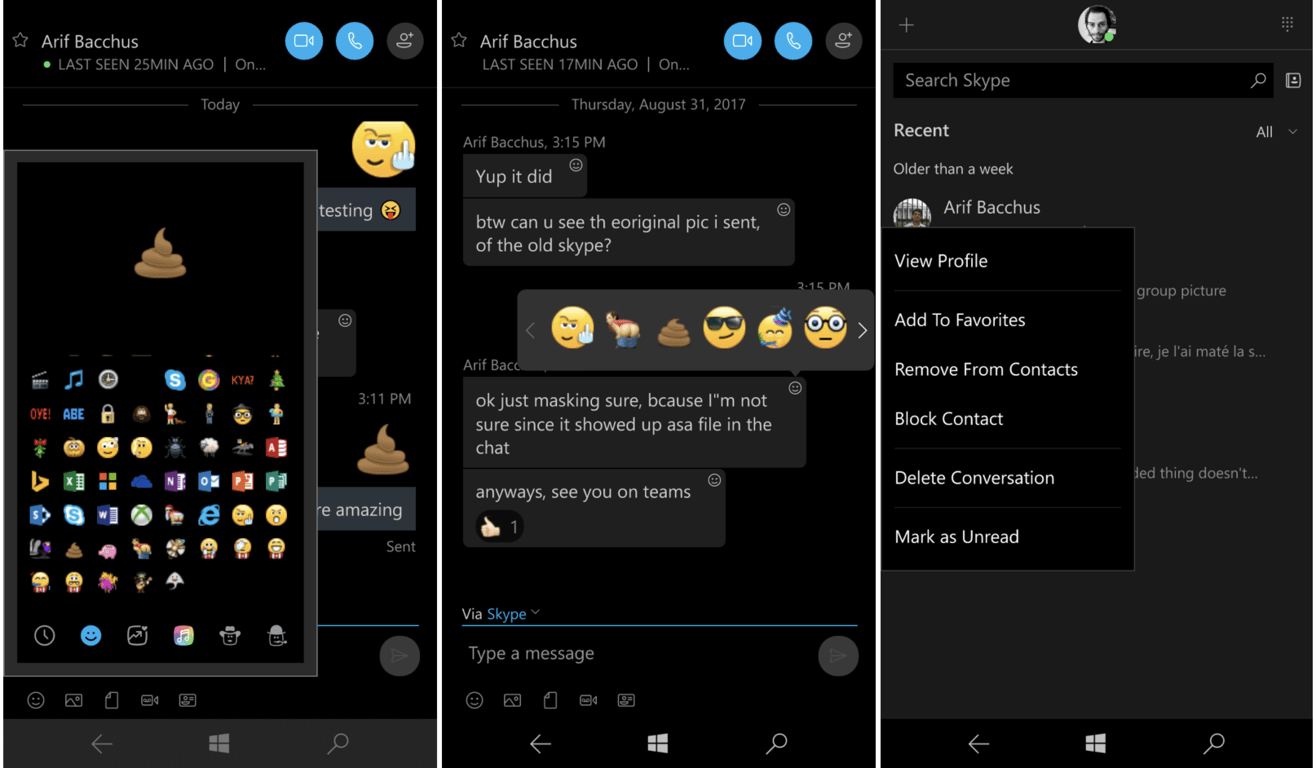 This new update should roll out to the Production ring in the coming weeks, and Fast Ring Insiders are out of luck of for now. If you're on the Release Preview Ring, let us know in the comments if you noticed other new features and improvements in this update.
Share This Post: