Not long ago, Mojang released their first officially novel called Minecraft: The Island. Now, they are slipping into the more glossy side of the print press with an official magazine. Aptly named Minecraft: Official Magazine, the £4.99 booklet will be available on UK store shelves 'very soon'.
Combining content from the community, tips and tricks, stories, and even comics, the magazine is said to have plenty of fun pages for readers:
 There are elite building tips, survival stories and so, so much more to be found within. There's even a comic, illustrated by the truly amazing Trudi Castle and starring new Minecrafting heroes - Bear, Scout, Monty and Sparks - who also dole out useful 'crafting advice throughout the mag. You'll hear more about them soon!
The magazine has only fourteen pages in a glossy high definition. Not surprisingly, it is published by Egmont who also helped with other Minecraft survival books.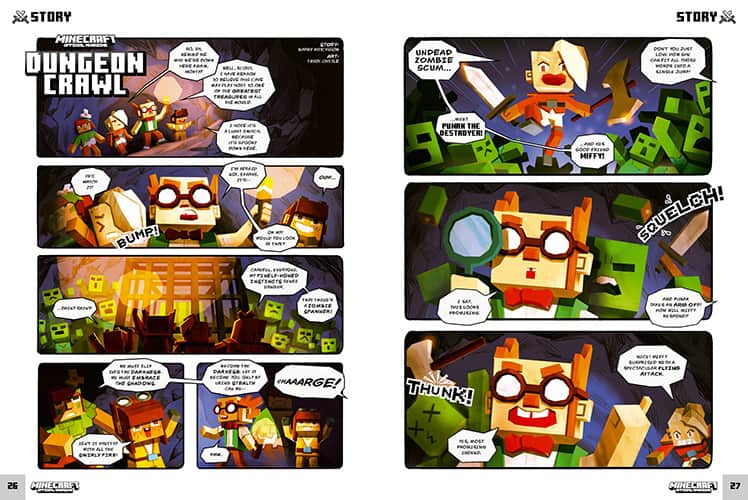 While the announcement claims that Minecraft: Official Magazine will come to other countries in the future, no ETA has been offered.
Share This Post: