We shared a lot of good news for Xbox and PC gamers today as the Xbox team just revealed its upcoming spring games lineup for Xbox One and Windows 10. However, we also learned today from Major Nelson that new features are coming soon to the Xbox One Preview program and the Windows 10 Xbox Beta App, following a previous update that added new social features and user experience improvements just two weeks ago. According to Major Nelson, these new updates "include top-voted Xbox Feedback requests such as the ability to purchase Xbox 360 Backward Compatible games on Xbox One and improving social features like Party Chat broadcasting to Twitch". Please find the full details below:
Coming to both Xbox One Preview and the Xbox app (beta) this month:
16-person Party Chat will be enabled after a previous update expanded Party Chat to 12-person Parties.
Xbox 360 achievements will automatically post to your Activity Feed: as with Xbox One game Achievements, the Xbox 360 Achievement graphic will feature a description of the Achievement, the game you earned it from, and the Gamerscore associated with it.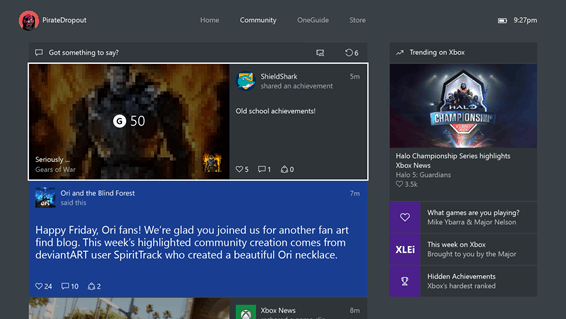 More interactive Game Hubs with web-linking: for Xbox One Preview members, web links will display in a browser via the Edge app and YouTube links will open in the YouTube app. For the Xbox app (beta), links will open in your default web browser.
Compare your Avatar with your friends' Avatars and anyone else's in the Xbox Live community.
Reputation interface changes, players with 'good' profiles will no longer feature a reputation gauge while gamers whose profiles are tagged 'needs work' or 'avoid me' will continue to feature the reputation flag.
See Avatars in your Activity Feed if you've chosen to replace your gamerpic with your Avatar.
Coming on Xbox One Preview:
Purchase Xbox 360 Backward Compatible games on Xbox One: you'll be able to find the Xbox 360 backward compatible games right in the Xbox Store, and these games will automatically download to your Xbox One when you purchase them.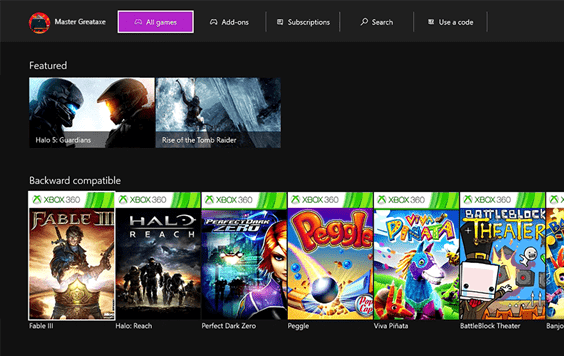 Include Party Chat in Twitch broadcasts: Users of the Twitch app will be able to broadcast Party Chat when using app. It will also be possible to invite other people in your party and include their chat audio in your broadcast (it will also work with party members on Windows 10 PCs).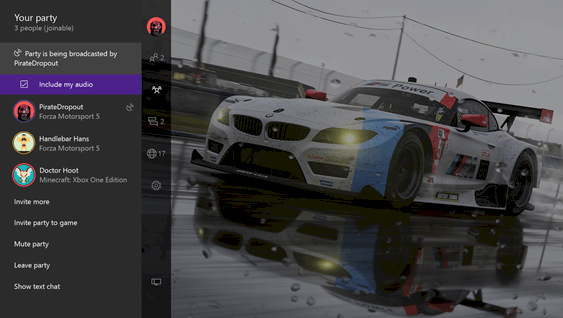 Output your Party Chat to headset and speakers simultaneously
Customizable Game DVR recording length: Game DVR recordings are currently limited to 30 seconds videos, but with this update you will be able to adjust the recording length to 15 seconds, 30 seconds, 45 seconds, 1 minute, 3 minutes or 5 minutes.
Track Achievement progress in the Xbox One guide: it will be possible to track achievement progress in real time directly in the guide without having to snap a separate Achievements app.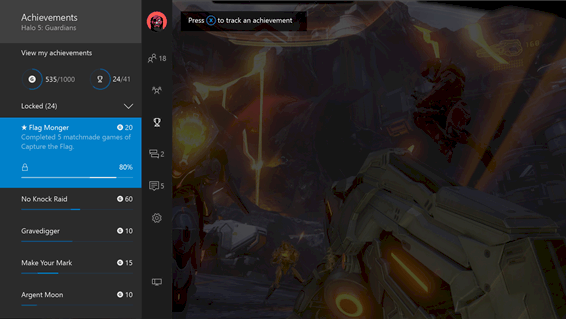 Video playback directly in the Xbox One Activity Feed: you will be able to play an entire video inline, and even 'like' the video while previewing it by pressing X. Also, new pause, restart, and full-screen playback options will appear when you choose to launch a video from your Activity Feed.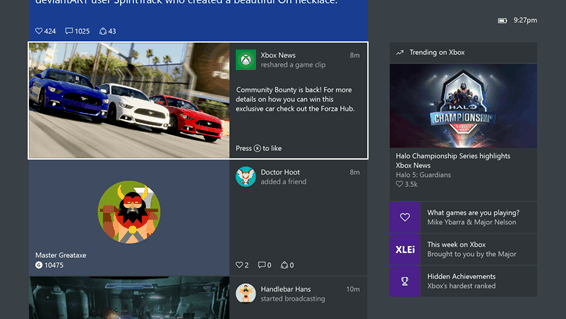 On the Windows 10 Xbox beta app:
Gamerscore Leaderboard in the Achievements section and Hero Stat Leaderboards in Game Hubs.
An updated "Featured" section spotlights games, deals, community events and more.
Major Nelson shared that all these updates will begin to rollout to the Xbox One Preview members starting today and to Xbox app (beta) members starting tomorrow. Please tell us in the comments if you think Microsoft is pushing the Xbox experience in the right direction!
Share This Post: