The Microsoft Teams Android was updated yesterday with HD audio and video call support, and the iOS app has since received a similar update which also brings some UI changes. The changelog for version 1.0.16 only mentions the ability to join meetings with HD audio and video, view shared content as well as the usual bug fixes and improvements, but you'll also notice the addition of a new Meetings tab in the bottom navigation bar.
This new tab lets you view all your upcoming meetings, edit details and join them where you're on the run, though it's not yet possible to create new meetings from your iOS device (though you can cancel them if you want to). You can see how it works in the screenshots below: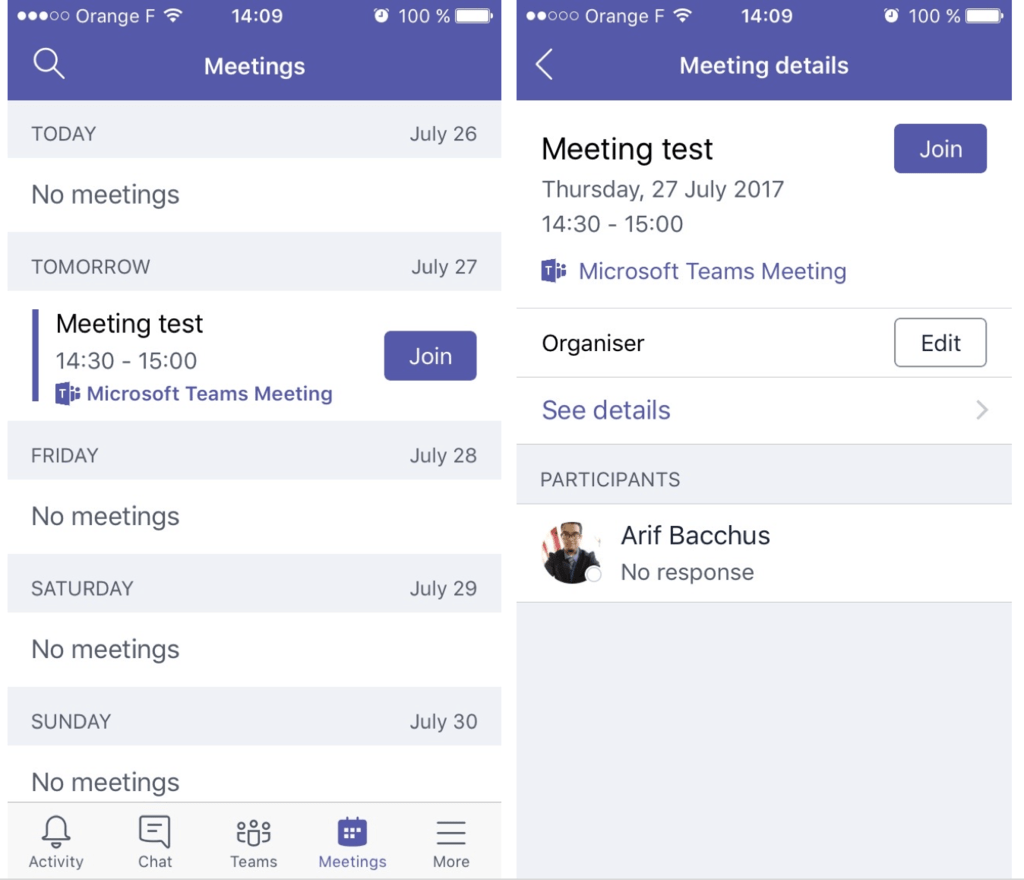 Microsoft has pretty much achieved feature parity between the iOS and Android versions of Microsoft Teams at this point, but we still can't say the same about the Windows 10 Mobile app which has yet to support audio and video calls. If you use Microsoft Teams on your iPhone, let us know in the comments if you like this latest update.
Share This Post: