One of the more frustrating aspects of having a Windows Phone for many users has been the fragmentation of the phones' operating system version among users. Unlike iPhone users, who all get the latest iOS update on the same day, Windows Phone owners get a more staggered release of system updates which results on some users getting updates days or even weeks ahead of other users. The main reason for this is due to the fact that Microsoft submits their updates to the mobile phone carriers who then decide when they wish to push it out to their users.
There is some logic to the madness (this method can reduce stress on a network by pushing the update to groups of users when traffic is low) but it's also something that most would like to see change, including Microsoft who, with the upcoming launch of Windows 10 Mobile, wants as many users to have the latest version of their operating system as quickly as possible.
A Microsoft spokesperson told WinBeta: "The optimum way to ensure our customers are running the best Windows is to get them the latest updates for Windows 10. Delivering Windows 10 as a service means we can offer ongoing security updates, new features and capabilities – we'd like to make sure people can get access to the latest Windows 10 updates as soon as they are available."
Of course, wanting users to have the latest security updates and features isn't exactly a shocking development for any tech company and what users need to know is exactly how Microsoft plans to achieve this. They provided a little insight into how things could possibly change with Windows 10 Mobile.
[pullquote align="right" cite="" link="" color="" class="" size=""]"We will use their [carriers] input but will decide when to send the updates out"[/pullquote]
"Microsoft is working closely with mobile operators to leverage their testing and our flighting to meet and exceed current quality bars. We will use their input but will decide when to send the updates out based on input from Mobile Operators and our Windows Insiders," the company further explained to WinBeta.
While a lot of this is typical PR speak, it does suggest that Microsoft will be having a more active role in pushing out their updates to devices running Windows 10 Mobile, or at least that is what they're trying to make happen.
Of course this statement is almost identical to what Microsoft told followers back in May this year and it's unclear exactly how much progress the company has had towards achieving this goal since then and there has yet to be a concrete statement claiming that Microsoft will be 100% in control of pushing out updates to every Windows Phone running Windows 10 Mobile with every carrier.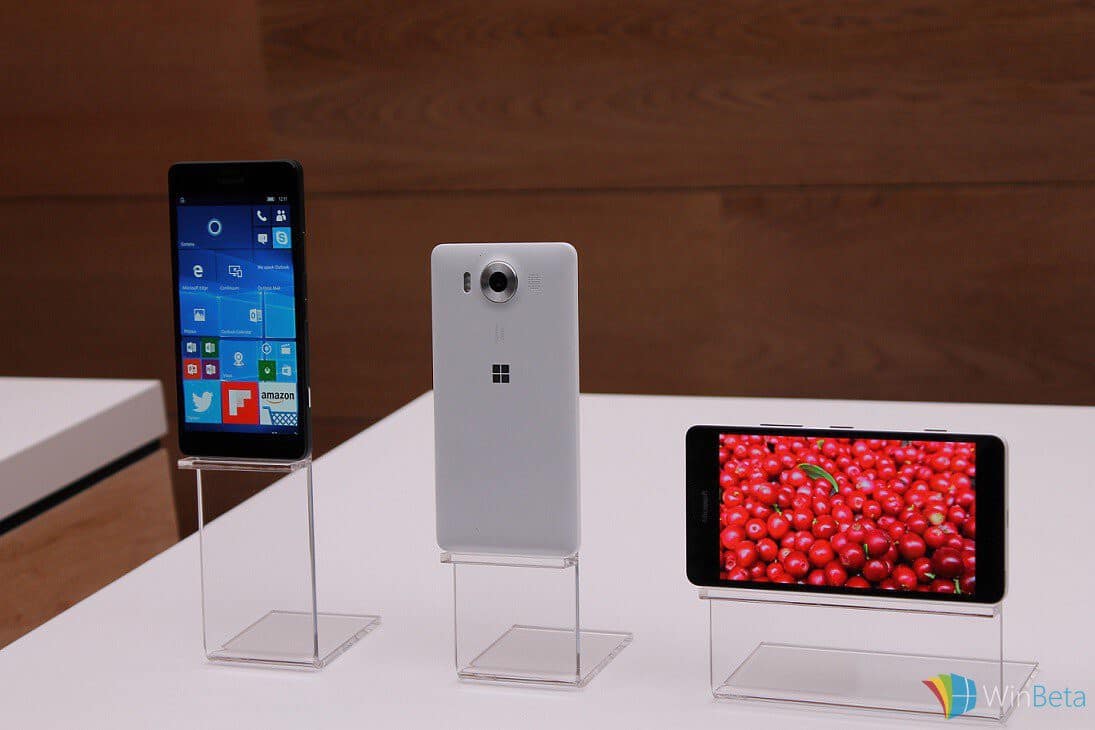 Some have speculated that Microsoft's wish to control when updates are pushed out to devices could be behind their decision to offer the newly announced Lumia 950 and 950XL phones exclusively to AT&T in the U.S. but there's very little to back this theory up and vocal T-Mobile CEO John Legere probably would have mentioned if this was a reason for T-Mobile not getting these new Windows phones if this were the case.
For now, we'll just have to wait and see until an official statement is made. What do you think? Do you have faith in Microsoft improving the way updates are handled on Windows Phone with Windows 10 Mobile or do you think unfortunate business realities will keep them from progressing? Let us know in the comments below.
Share This Post: