While Microsoft may be busy gearing up for its Build 2016 conference starting March 30, we just learned that this major developer event will be followed by Microsoft Envision, "a new business conference that will concentrate on business trends and solutions with a focus on the Internet of Things".  The new event will be held April 4-6 in New Orleans, and business leaders will be able to attend 200 different sessions with high-profile executives and analysts discussing trends and opportunities facing 8 keys industries such as Manufacturing and resources, retail and consumer packaged goods, financial services, government, healthcare, hospitality and travel, sports and entertainment and professional services.
Please find below a sample of the different sessions:
IoT: transformation through a connected world — Be one of the organizations that is generating ROI and driving efficiencies by learning how to use IoT. Speaker: Bharat Sandhu
The intelligence factor: incorporating advanced analytics and IoT into customer engagement models —Improve your customer engagement by combining advanced analytics and IoT technologies with Microsoft Dynamics CRM. Speakers: Angela Bandlow, Jujhar Singh
The connected home —Uncover new business opportunities like Honeywell, who is in 150 million homes and 10 million buildings, and is setting the pace in the connected economy with its SaaS-based revenue model. Speakers: Indranil Sircar, Scott Harkins
IoT retail solution —Improve planning and drive sales with Cognizant's RetailMate solution, which makes business intelligence and customer buying patterns directly available to retailers. Speaker: Cal Kailasam
Thunder Slam-Dunks Customer Service: Personalize your customer experience after hearing about how the NBA's Oklahoma City Thunder earned a Net Promoter Score (NPS) of +91.2—more than twice the NBA average. The Thunder soared off the charts after addressing performance both on the hardwood and in the stands. Speaker: Matt Kresch
Transforming the Aftersales Customer Experience: Maximize on aftersales revenue opportunities from connected consumers by making the most out of advanced analytics and Microsoft Dynamics CRM. Speakers: Chris Harries, Rick Burtt
You can browse the full catalog to know more about the other sessions. Online registration for Microsoft Envision 2016 is now open to everyone, but you'll need a Microsoft account to do it, and your Microsoft account will also be necessary to access other Microsoft Envision 2016 tools like the mobile app and Schedule Builder. If you want to attend, prices go from $695 for the Expo Only Day Pass to $2445 for the premium Full Conference Up! Pass.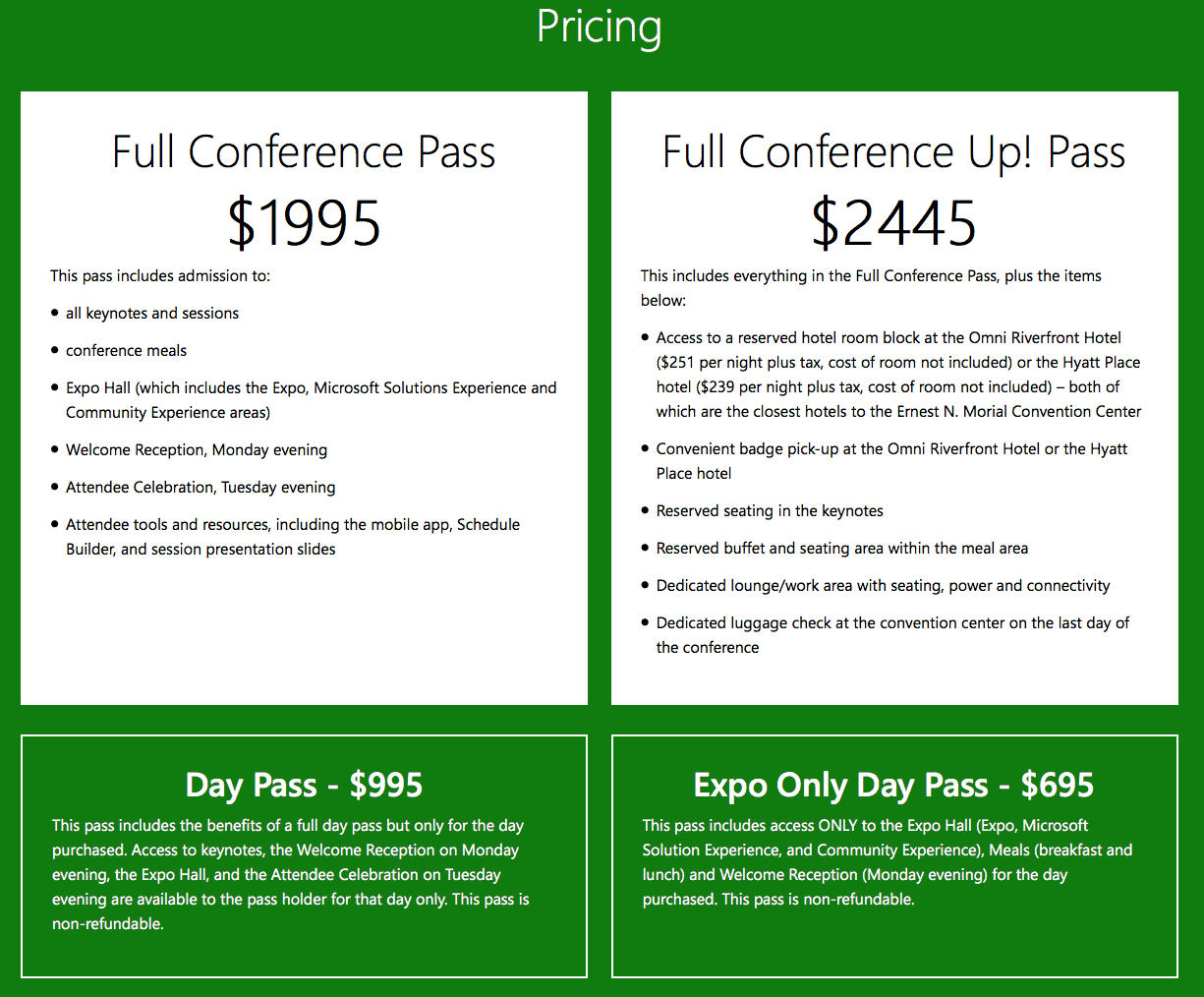 It's interesting to see Microsoft making a new addition to its conference lineup along with Microsoft Build for developers, Microsoft Ignite for technologists, and the Worldwide Partner Conference. But as Microsoft is deeply engaged in the Internet of things revolution with its Azure IoT Hub and the Windows 10 for IoT OS, it's not entirely surprising to see the company introduce a new event highlighting business trends around Internet of Things.
Share This Post: