Microsoft appears to be rebranding its Xbox app on Windows 10 to "Xbox Console Companion," a change we've noticed this morning aftrer installing the latest version of the app on an Insider PC. After installing the latest update, you may see a pop up explaining that the app is set to become "a dedicated app for your console's features and settings." The message goes on to mention an upcoming "new desktop experience" that is coming soon.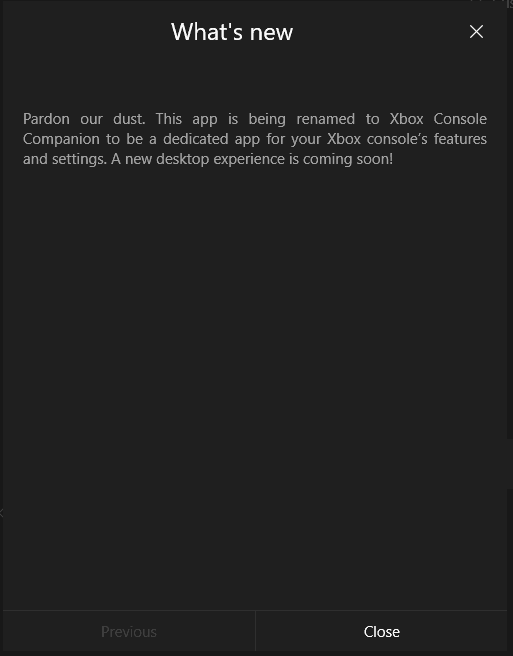 This new Xbox desktop solution was previously mentioned in a recent update that removed group messaging from the Xbox app, and Microsoft explained at the time that it would streamline its Xbox app to focus on console settings. "After the transition, we will be removing group messaging from this app to focus on console settings and simplify our apps. But rest assured a desktop solution for group messaging is coming soon so be sure to update Windows to get the newst Xbox apps and experiences when they become available," a pop up message read.
For now, though, the Xbox Companion app on Windows 10 works just like the existing Xbox app, and we didn't notice any missing features after using it. The game streaming feature from an Xbox One console, which probably remains the app's real killer feature, is also still present in the Xbox Console Companion app.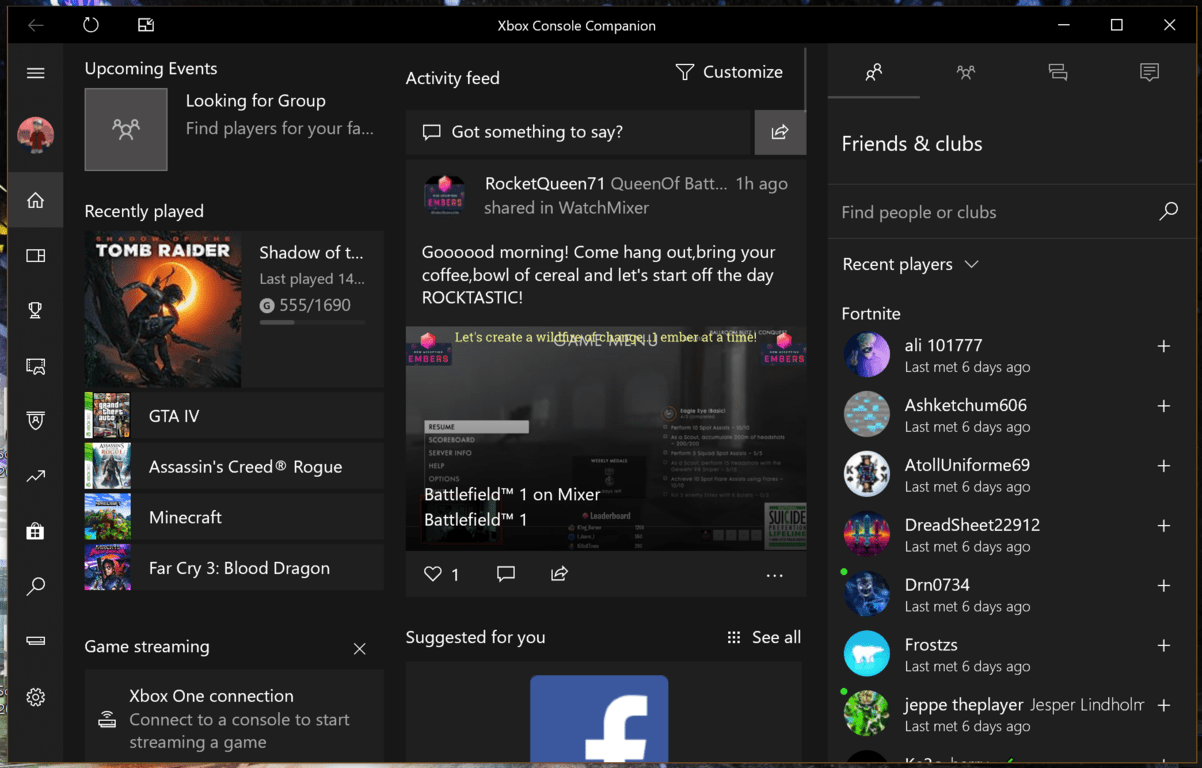 We'll likely hear more about Microsoft's new Xbox desktop experience at the company's E3 press briefing on Sunday. This could well have something to do with Project xCloud, Microsoft's upcoming game streaming service that will likely require a dedicated client on Windows PCs. Anyway, Microsoft may soon have three different Xbox-branded apps on Windows 10: the Xbox Console Companion UWP app, the new Xbox Game Bar, and a mysterious new desktop solution.
Share This Post: