Microsoft's Photos app has just updated across all supported Windows 10 devices and has received some rather significant changes. The most obvious change is the user interface which has been completely revamped with a newer, fresher look. The text and image spacing is much better than before though using the mouse wheel will now zoom in and out on an image instead of scrolling through an album and this may frustrate some users. Users can now also view an image in fullscreen without resorting to a slideshow as needed to be done before.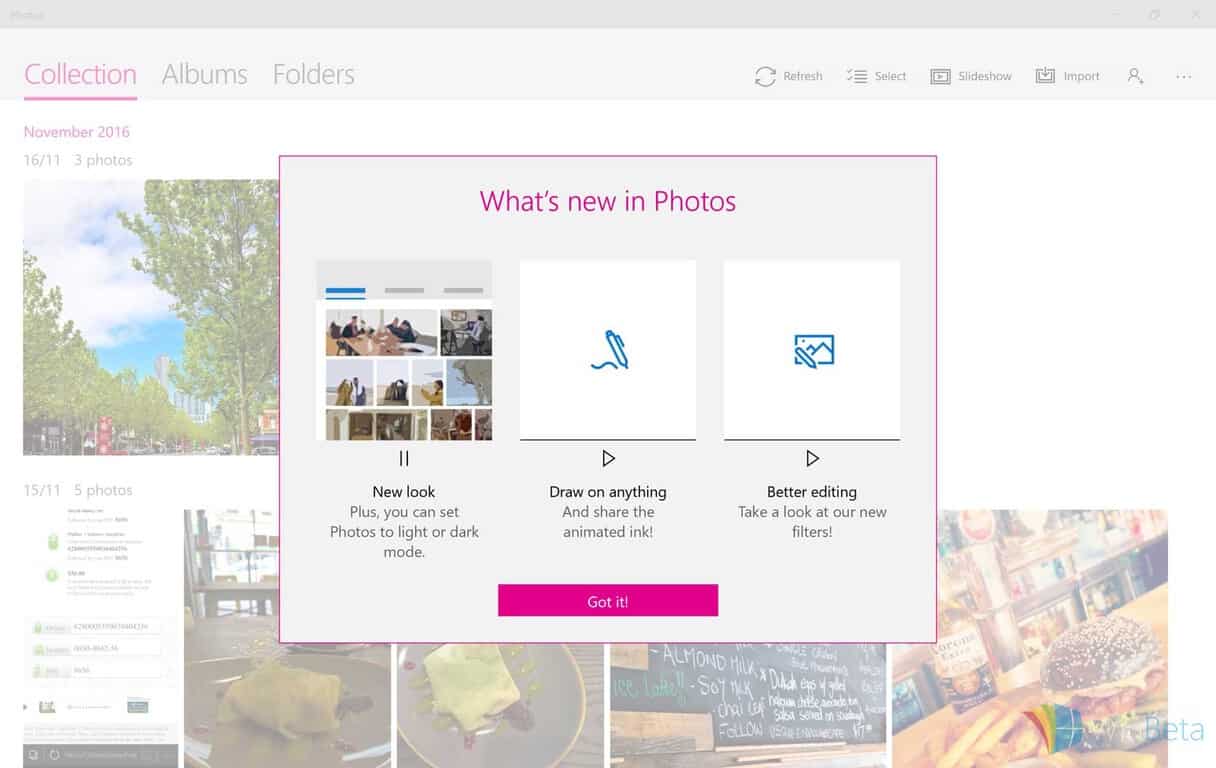 The Photos app has also been given a cleaner editing process with new filters and is significantly easier to use than before. The biggest new addition to the Photos app though is support for Windows Ink. With this update, not only can users draw on their photos on Windows 10 devices (with mouse, pen, and touch) but the actual drawing or writing process is recorded and can be played back anytime afterwards as long as a copy of the image is saved afterwards.
Have you had a play with the new Photos app yet on your Windows 10 device? Let us know your favorite (or least favorite) change in the comments below.
Developer:
‪Microsoft Corporation‬
Share This Post: