New changes were made to the to the upcoming Microsoft Store located at 677 Fifth Avenue in New York City. The temporary scaffolding in the front of the building was removed, and it appears Microsoft may be finishing up this building with a fresh new look.
It seems Microsoft is still counseling the final look of the store by covering it with a version of Microsoft's logo from the picture posted on Twitter by Gerardo Naranjo. But hopefully it's just a couple weeks until the store is open for business.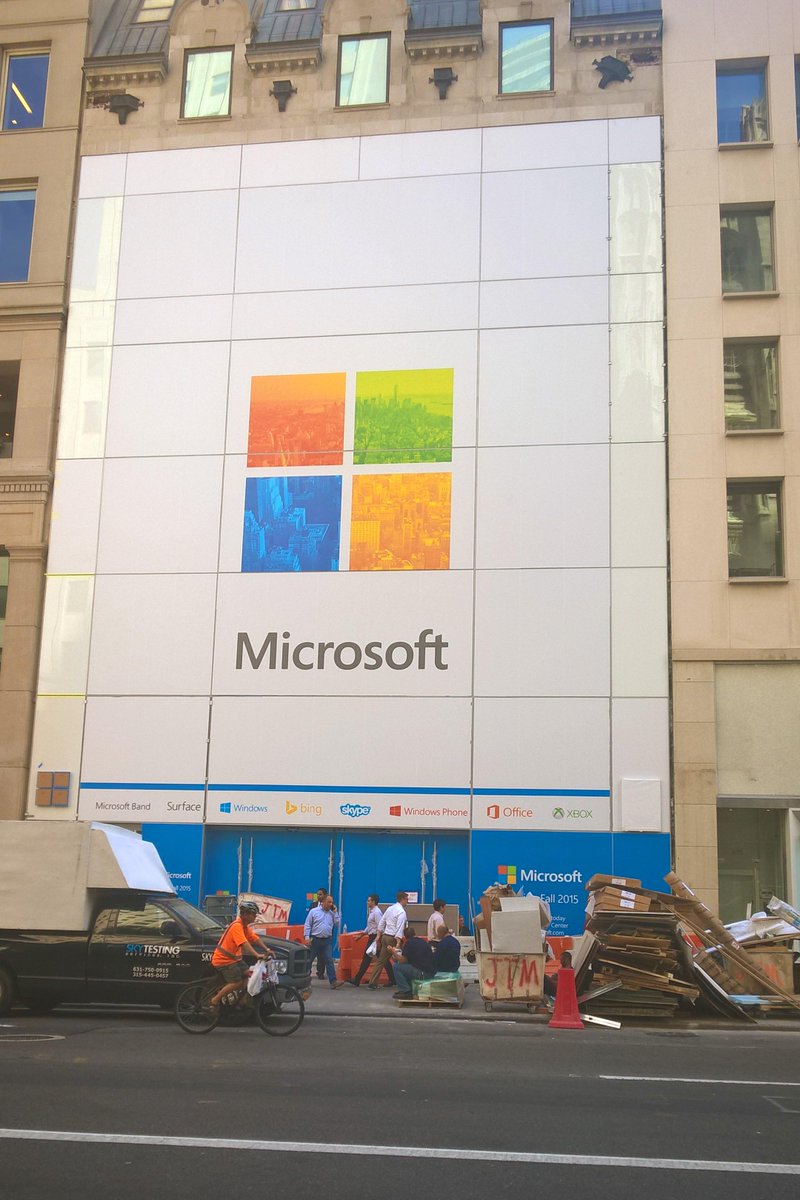 For those who have only just now heard of the new store, it will be open sometime this fall, and will feature several floors, including an "experimental space" that customers can check out. You can find more info about it here.
What do you think of this new store? Do you think you'll be checking it out some time in the future? Let us know your thoughts in the comments below.
Share This Post: