Today, Uber got an update for Windows 10 Mobile that added a new UI and sharing features. Uber for Windows Phone 8.1 got updated with some minor bug fixes and improvements while the Windows 10 Mobile app got a completely redesigned design and more sharing options. Uber for Windows 10 Mobile is now at version 2.0.17, with Windows Phone 8.1 at a more solid version 3.2.6.4.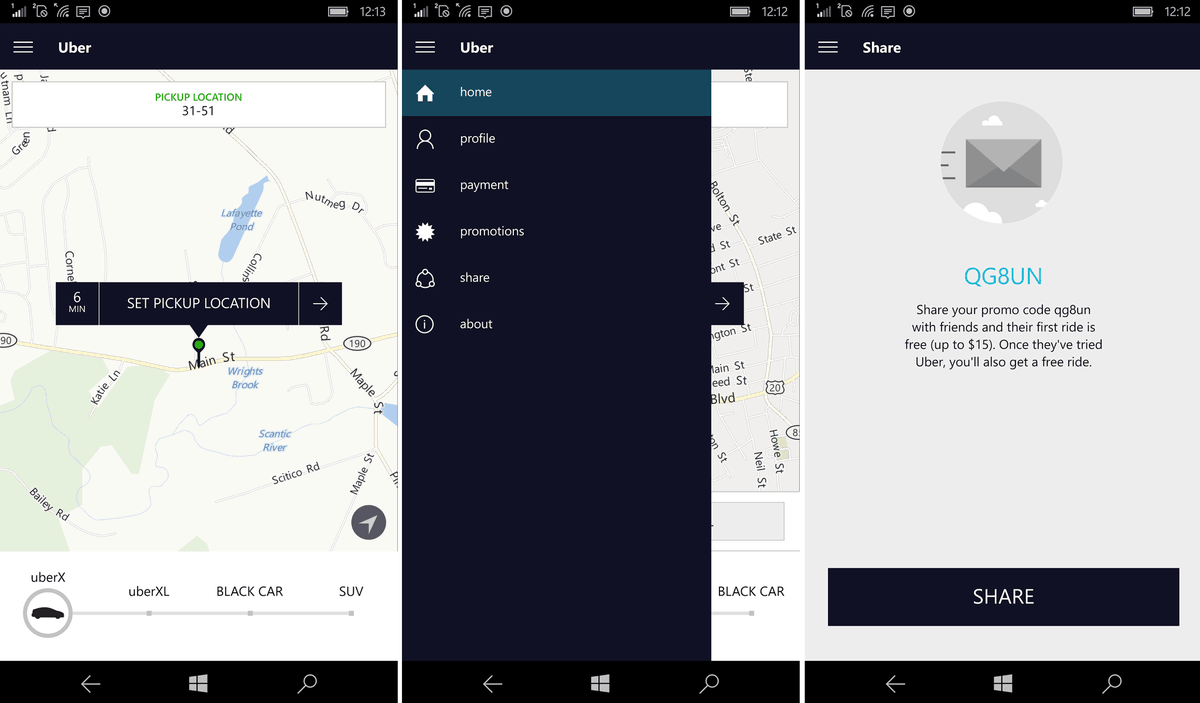 New Uber features on Windows 10 Mobile:
Compare rates for different vehicles
Add a new credit card to your Uber account
Set your pickup location
Connect to your personal driver and check their arrival progress
Emailed receipt at the end of your trip
If are a new Lumia 950 or Lumia 950 XL owner, Uber looks great on both devices and runs better than before. Uber on Windows 10 Mobile now supports Continuum, so you can schedule your Uber while you finish up some work. Uber is not yet available for Windows 10 PC, but we will likely see it available sometime soon, now that the Windows Store and Windows Mobile app stores just recently merged.
Download Uber for Windows Phone 8.1 or Windows 10 Mobile from the link below.

Developer:
‪Uber Technologies Inc.‬
Share This Post: