A special October Community Transmission was dropped today for players of the Star Wars Battlefront II video game on Xbox One, PlayStation 4, and PC.
In addition to the reminder that General Grievous would be coming to the game in late-October, the transmission also announced four special limited time events that would be happening throughout the month, presumably on weekends.
The most-exciting of these four events is the first one which is called Heroes Unleashed and will unlock a whopping 16 Hero slots in the Galactic Assault game mode while also reducing the number of Battle Points needed to use them. The number of Heroes is usually limited in Galactic Assault with the majority of players resigned to playing as Troopers so this should change the game significantly and create some amazing chaos as the number of Force users multiplies.
The other three events include a fast spawn event (no waiting to respawn after dying), an event for Reinforcements (75% less Battle Points required), and a Halloween event that will activate double XP earning and restrict all maps to their night variants.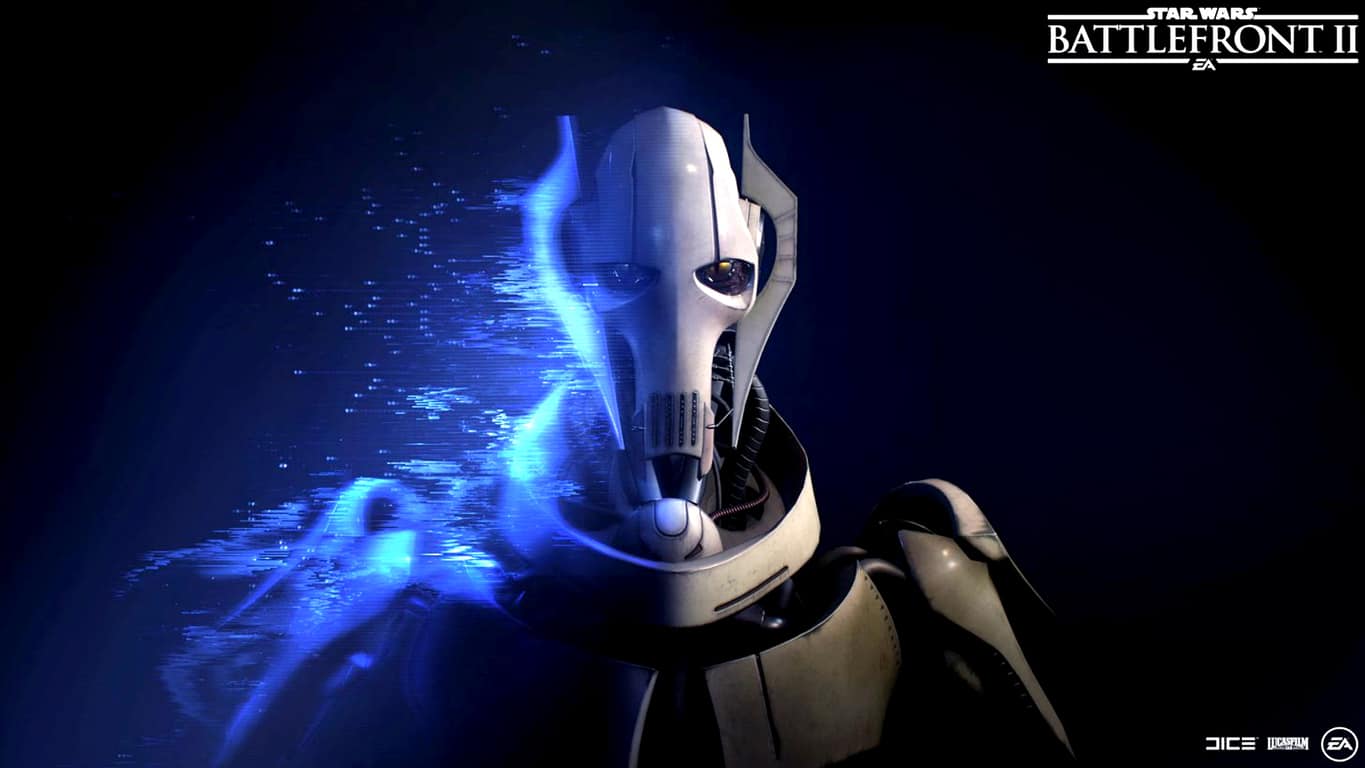 Another big changed announced for October includes the addition of several new Health cards for Heroes which will allow for more Heroes to regen health during gameplay.
The Star Wars Battlefront II Roadmap was also updated today which confirms that no new content will launch in December due to prep needed for the large new game mode launching in February 2019. The new Roadmap does reveal details on Grievous' appearances which will be named Jedi Hunter and Battle-Damaged. Obi-Wan's appearances have also been given names; Jedi Master, Robed, and General Kenobi.
The General Kenobi has gotten a lot of players excited on Reddit and Twitter as this is the character's appearance from the popular Clone Wars cartoon series that sees Obi-Wan wearing a combination of Clone Trooper armor and Jedi attire.
Star Wars Battlefront II has also been given a 75% discount on Xbox One for this week only as part of this week's Deals With Gold campaign. You can check it out via the link down below.
Are you still playing Star Wars Battlefront II on your Xbox One console?  Are you excited for these new events and content? Let us know in the comments below and then follow us on Pinterest for more Xbox news.
Share This Post: