Skype was updated to version 8.12.0.10 on all platforms yesterday (except Windows 10), and this latest version brought some nice changes to iPhone users. In addition to general fixes and iPhone X support, the iPhone app now has a new navigation bar with easy access to the most important functionalities of the app – chats, calls, camera, Highlights, and contacts.
This new design has been available for Skype Insiders for quite some time now, and it will hopefully be an improvement for iPhone users who disliked the previous Pivot UI. We're not sure if the shortcuts for Camera and Highlights will be useful for everyone, but this is much closer to the previous design of the iPhone app.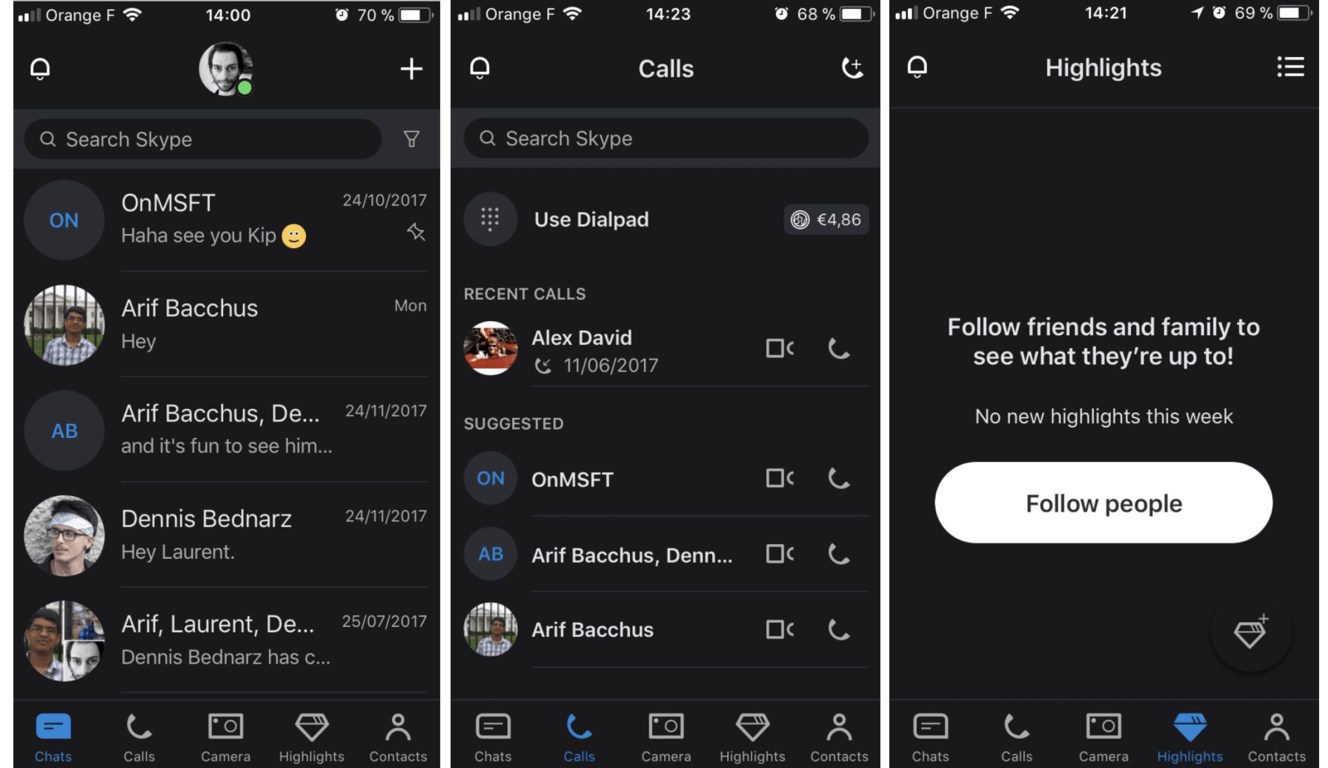 It's still not clear if this new UI will also roll out to Android at some point. Moreover, it's worth noting that Skype for iPad hasn't received an update since May, and the tablet app still offers the traditional (and still perfectly usable) UI. Do you think bringing back the bottom navigation bar to Skype for iPhone is a positive change? Sound off in the comments below.
Share This Post: