While some smartphones in the past have dabbled with waterproofing, it does not yet seem to be a trend that is catching on, and the Lumia 950 and 950 XL are no exceptions. However, just because the phones are not waterproof doesn't mean they don't make great underwater camera phones.
Thanks to National Geographic photographer and Microsoft Devices Ambassador Stephen Alvarez, budding underwater photographers can now learn to retrofit their devices and how-to grab great aquatic images. Specifically, Alvarez shares his tips and tricks for shooting photos with a Lumia underwater.
During his latest excursion, Alvarez found himself documenting Australia's Great Barrier Reef and in doing so, he trotted along a non-water proof Lumia 950 and 950 XL instead of his typically bulky decked out camera bag. Now getting the Lumia's under water took some ingenuity on his part, and Alvarez used a customized waterproof bag with an optical plexiglass viewfinder and lens. For those who don't have 'custom camera case' guy, Alvarez suggests a simple Bing search on waterproofing or case purchases.
Once the camera is submerged, Alvarez suggests photographers brush up on their breathing and swimming techniques, as steady hands and movement help make a world of difference in shots.
Surface shooting
With camera in hand, Alvarez suggests shooting close to the surface. Shots taken closer to the surface tend to have an abundance of light not found in further depths. Around five meters of the surface is where the average underwater photographer is suggested play within.
If you go very deep at all, the spectrum changes, because the water filters out all the red."
Fortunately, Lumia 950 owners have a little more leeway in the depth department due to the camera's low light improvements.
Water absorbs a lot of light, and down in the reefs it gets really dark, if the Lumia didn't work so well in relative darkness I'd have no images."
Automatic Settings
As far as camera settings are concerned, automatic is the best route. Microsoft and Lumia camera division put a lot of work into the cameras sensors and image algorithms, and Alvarez suggests users trust in that work.
Trust your camera, there's too much going on underwater for you to manually and correctly gauge what the lens settings should be."
DNG
Next up for underwater photographer enthusiast is shooting in DNG mode. DNG may be unfamiliar territory for most shooters, but capturing images in digital negative (RAW) modes gives a photographer more control over their images during post processing. Underwater lighting is subject to various elemental conditions that may need to be addressed in post-processing and DNG makes that possible. The downside of a DNG file is size–DNG images typically take up more space than good ol' JPEG.
Scaling
Alvarez is also suggesting that photographers keep scaling in mind. Putting a subject juxtapose to a backdrop such as coral or another swimmer may help show how big or small it is.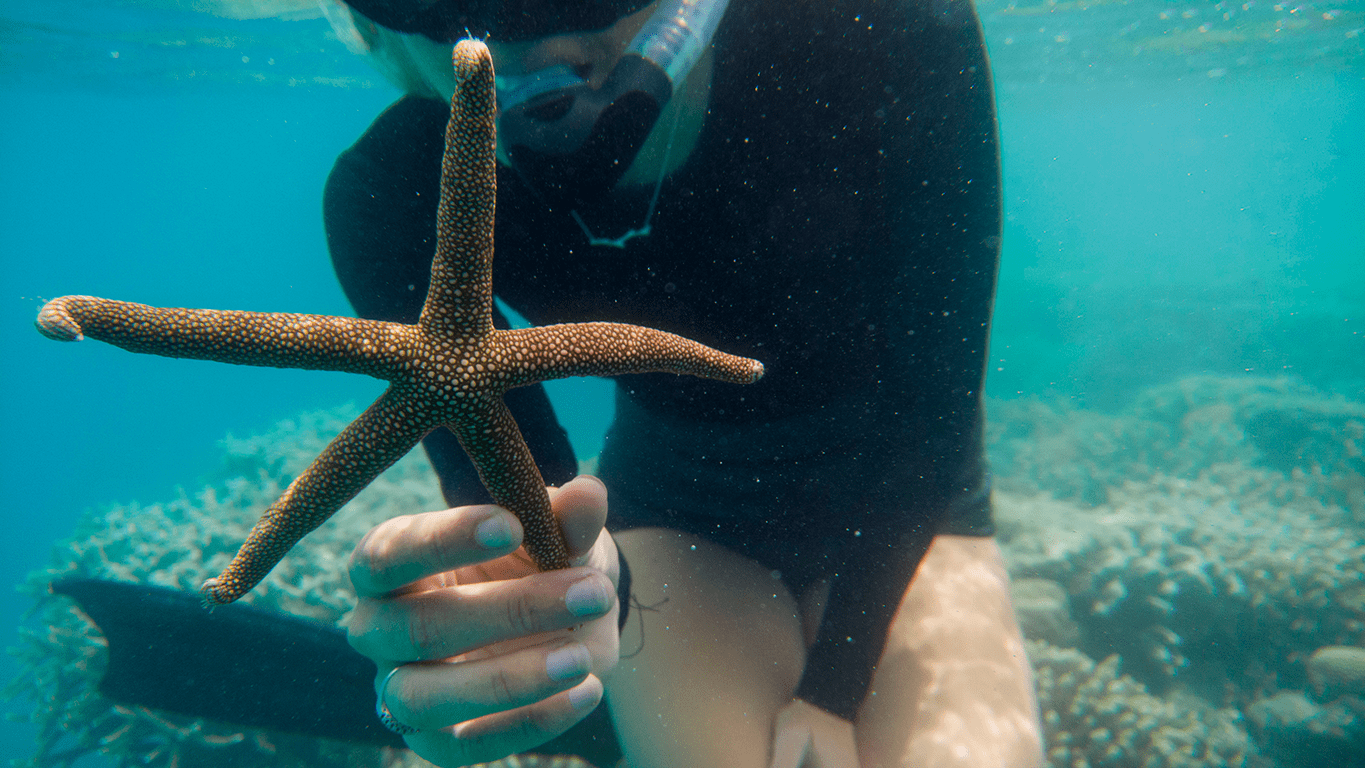 Other tips include upping the volume on the camera shutter buttons to make sure a photographer knows when a shot has been taken. Getting close to subjects is another clever idea, as waves in the water can obscure subjects. Fortunately, wide angle lenses (likes those on the Lumia 950 and 950 XL) help in this process. Lastly, just jeep shooting. Alvarez is a big proponent of shooting tons of images.
"The more images you shoot, the more successful you'll be as a photographer."
Keep the Lumias in burst mode and you should be grabbing great images in no time. Just like any other photographer, holding a handy SD card is always a plus and the Lumia 950 and 950 XL allow for easy switching in that regard.
Share This Post: