Since the last quarter of calendar year 2015 wrapped up a little over a month ago, Microsoft has released a look at some of the trends in the Windows Store to give developers a better look at what's popular across Windows' vast and diverse userbase.  We reported on the last quarterly update, from July to September, which can be used as a frame for changes seen in this most recent quarter.
Microsoft highlights early on in the official blog post some of the trends that appeared this past quarter, and they read:
• Downloads by category: First holistic view of downloads across all Windows devices and operating systems
• Categories with opportunity: Navigation & Maps and Games: Racing & Flying offer the highest incremental opportunities
• Windows Store languages: Spanish, Brazilian Portuguese, Russian, Hindi, and Italian increase in downloads last quarter
• Paid transactions by market: New information
• IAPs by Games subcategory: New information
Most significantly, the Windows Store has enjoyed a full 3 billion visits since Windows 10 was released on July 29, 2015. While Windows 8.X machines are still the largest customer base, Windows 10 users represent the fastest growing segment.
Other factors that Microsoft focused on ranged from the broader 'what kind of apps are people downloading from the store?' with games coming out on top as about 32% of all downloads from October to December 2015. To dissect the statistic further, the company looked at what kind of games people picked and added to their libraries, with action & adventure games coming first by almost double with almost 30%, puzzle & trivia coming second with about 14%, and racing & flying games coming third with only a little less engagement at just about 12%.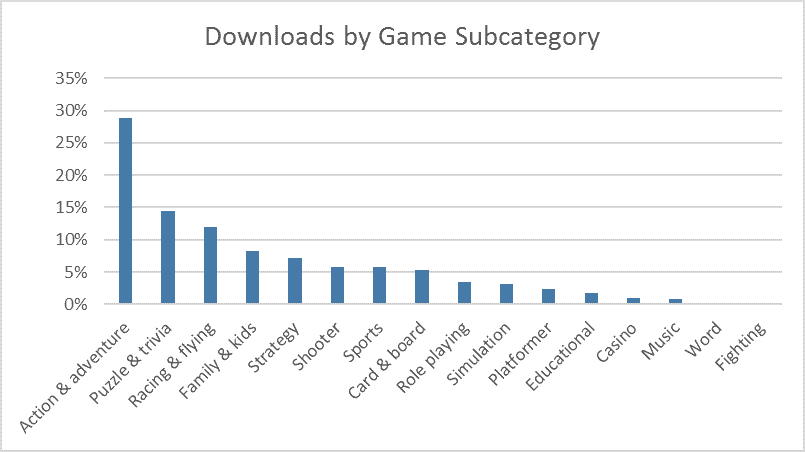 As for potential growth for apps entering the ranks of both games and not, racing & flying as well as simulation games look to be the largest up-and-coming sectors of games in the Windows Store. With regards to non-gaming applications, Microsoft shared that the highest opportunity for growth and installation sits with navigation & maps, followed closely by photo & video apps, followed by a four-way almost-tie between games, multimedia design, social, and productivity apps.
The next aspect of the report focused closely on languages of downloaded apps, followed by a look at paid app purchases, finally closing with an interesting breakdown of developer revenue. First, a look at user language distribution, which refers to the language of the apps that were downloaded rather than the language of the users. English sat squarely at the top with roughly a sixth of all apps in that language. Spanish, followed by Brazilian Portuguese, are situated at second and third places respectively, and Russian has risen to hold fourth place.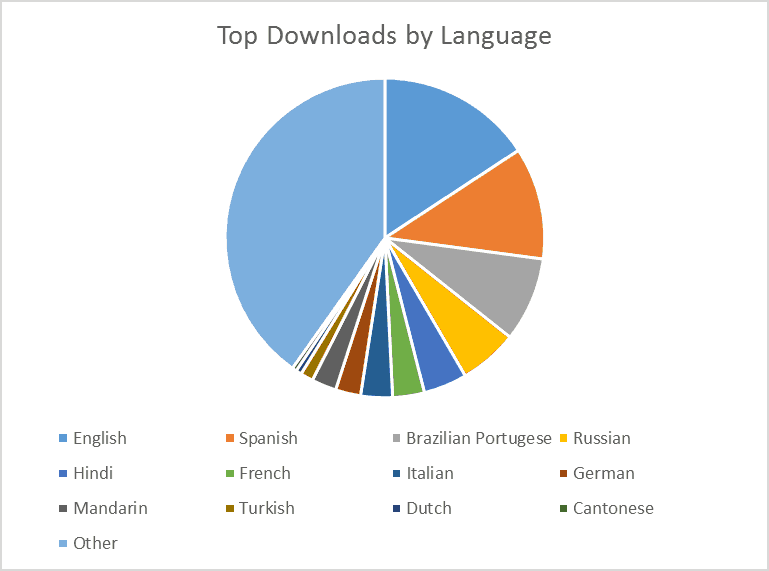 To move on to paid apps purchases, both as an app and as an in-app purchase, Microsoft focused on which markets had what percentages of overall app transactions, with the United States with roughly a third of all app transactions globally, followed by the U.K., Germany, then France and Italy, the latter two having roughly the same percentage. Looking specifically at in-app purchases by genre of game, Microsoft showed that the leading genre is puzzle & trivia, holding roughly 38% of the in-app purchases, followed at only 15% by action & adventure and strategy with just about 13%.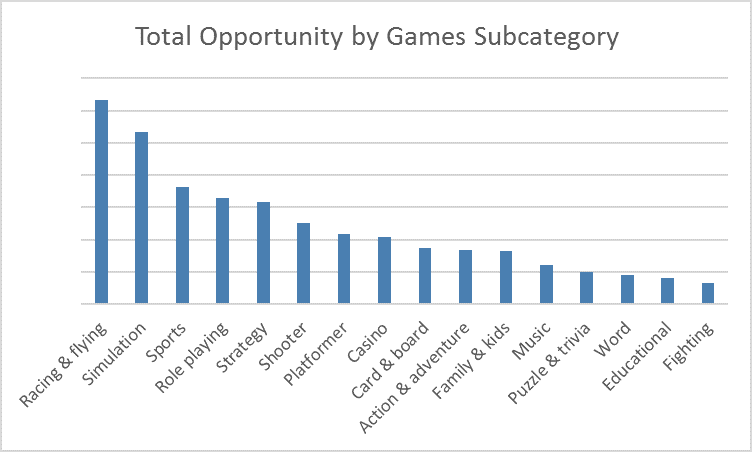 Considering the growth opportunity in racing & flying games, the genre sits all the way back in eighth place with under 5% of in-app purchases. As mentioned, the final part of the Windows Store analysis that Microsoft provided lays out a simple graph of developer revenue by option, with the options being paid apps, in-app purchases, and Microsoft advertising. Of the three, in-app purchases sit at 49% of developer revenue, followed by Microsoft advertising with 37% and paid apps sitting last with only 14% of revenue.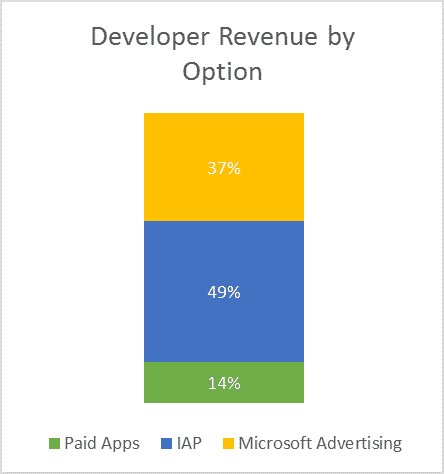 Microsoft looks to provide similar resources to this analytical breakdown for developers in the future to help them better flesh out the app store with both successful and essential apps. With the trends from the last part of 2015 published, developers can now have the information they need to fill the Windows Store with even more apps that people have been craving to download.
Share This Post: