It's now been two months since Microsoft released the Fall Creators Update, and the latest data from AdDuplex shows that the propagation of the major Windows 10 Update is accelerating. Indeed, the AdDuplex report for December 2017 shows that the Fall Creators Update is already on 53.8% of PCs worldwide (up 33.3% points)counted in their analytics, which come from Windows apps running AdDuplex ads.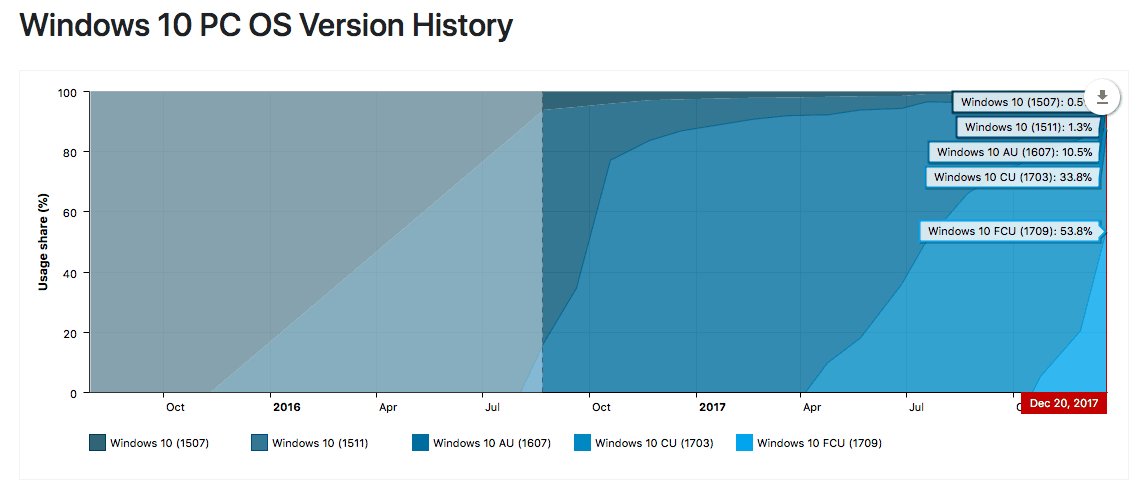 "The growth line for the Fall Creators Update seems to be much steeper than it was for its predecessor, but not as steep as for the Anniversary Update," AdDuplex noted. Looking at the Fall Creators Update propagation by country, the latest data shows that Canada and select European countries (Germany, Finland, Switerland and Lituania) are currently leading the way with more than 60% of PCs running the latest Windows 10 version. "Africa and South America are upgrading at a slower pace with many countries still at only ~30% FCU," added AdDuplex.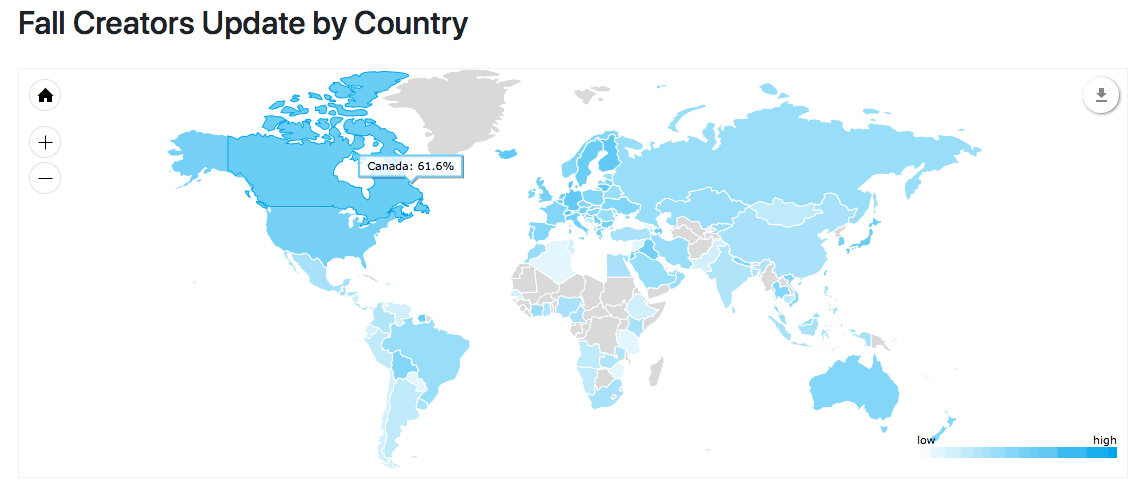 The cross-promotion network for Windows Store apps and games also shared an update on the most popular PC manufacturers in select markets: HP is the most popular brand in the US, India, EU5 as well as the rest of the world, and Lenovo and Asus are the only other brands to make the top-5 list in all markets covered by AdDuplex. Interestingly, HP is only #3 in Russia, a market where Dell is replaced by MSI in the top 5.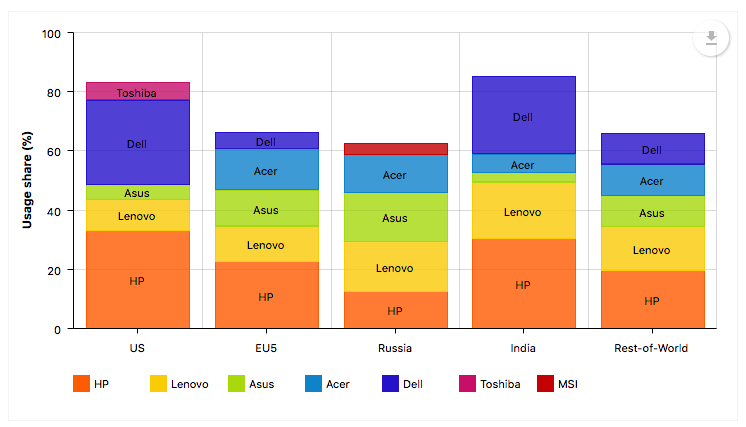 There is no data about Surface devices or Windows Phone this time, though we hope to get an update on Surface devices popularity in the coming months. In November, the new Surface Pro was at #4 with a 9.2% usage share, far ahead of the Surface Laptop with only 2%.
Share This Post: