How to sync your Windows clipboard history to the cloud
To enable cross-device clipboard sync in Windows 10:
Open the Settings app and click the "System" category.
On the Clipboard page, turn on each of the toggle buttons under "Clipboard history" and "Sync across devices".
Repeat this procedure on each of the devices you wish to sync your clipboard to.
You can now copy to the clipboard as normal. Your copied items will appear on all your devices in the Clipboard History panel, accessed by pressing Win+V.
Applies to Windows 10 1809, and up
The Windows 10 October 2018 Update added a new convenience feature which lets you synchronise your clipboard across all your devices. It works seamlessly with the existing Ctrl+C/Ctrl+X/Ctrl+V keyboard shortcuts, while adding another layer of advanced functionality.
First, you'll need to enable the feature if it's not already turned on. Open the Settings app, click the "System" category and head to the "Clipboard" page. Remember that you'll need (at least) the Windows 10 October 2018 update installed before this page shows up.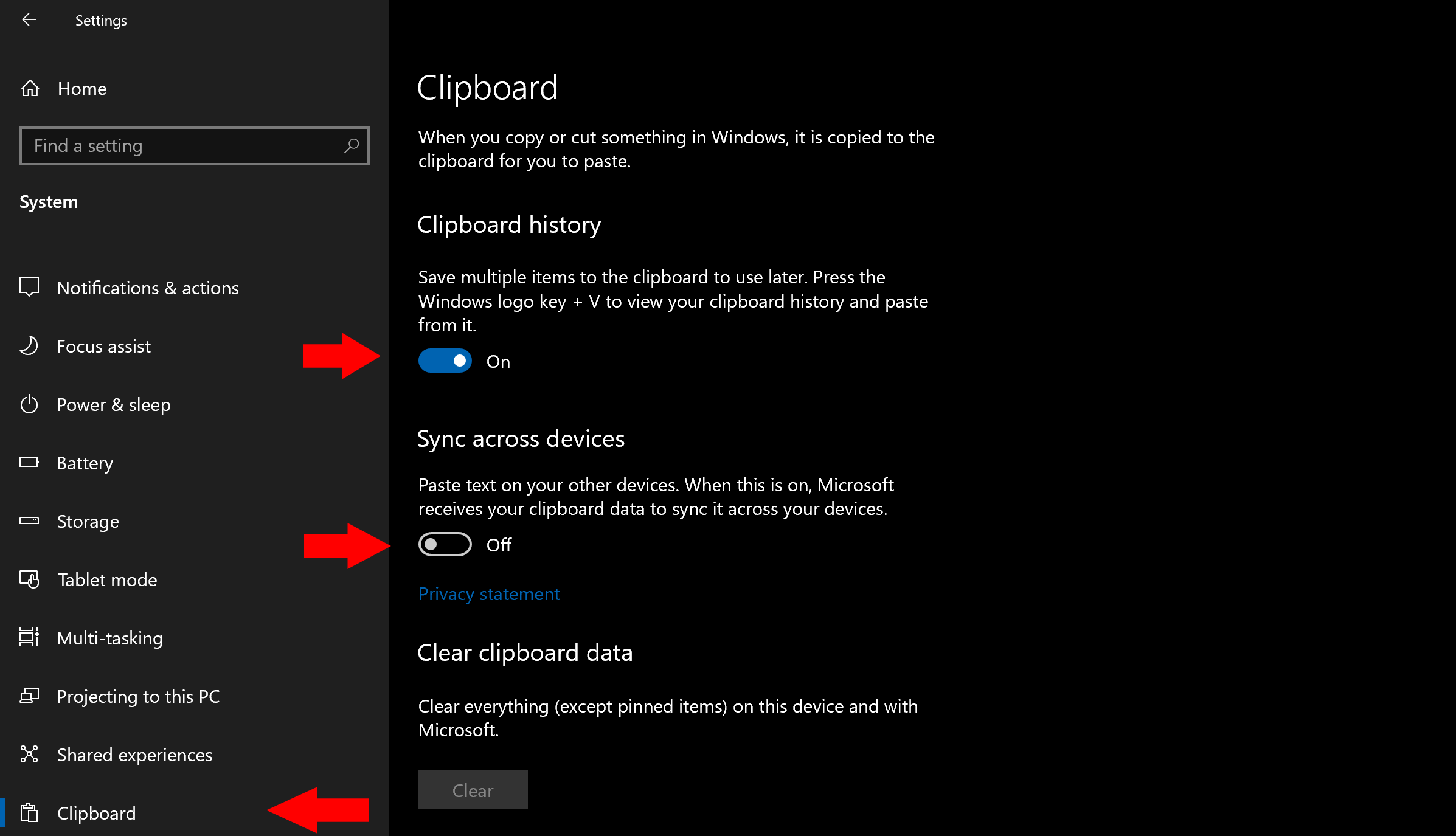 On the Clipboard settings page, turn the "Clipboard history" toggle button to "On" to start using the new clipboard experience. Next, under "Sync across devices," turn the toggle button to "On" to enable the cross-device functionalities.
You're ready to start using the new clipboard! Head to a document or webpage and use the regular Ctrl+C shortcut to copy some text. Choose another passage to select and copy this one too. You can now press Win+V to display the clipboard history panel, which should show you both of your copied phrases. Clipboard history also includes copied images, so you may want to give this a try next.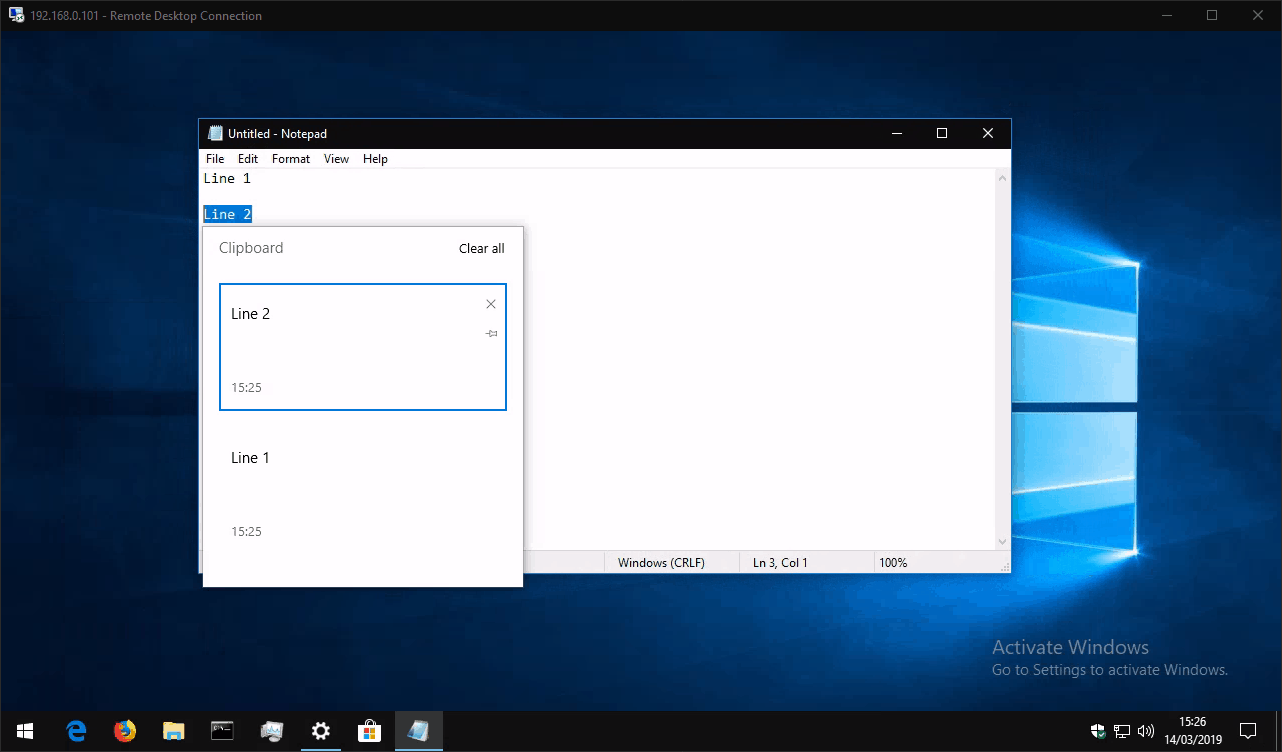 You can click an item in the history panel to paste it anywhere where the clipboard's contents can be used. You can also keep using the Ctrl+V keyboard shortcut, which will always paste the newest item in your clipboard history.
Because you enabled the "Sync across devices" option, you should now be able to access your clipboard on your other Windows 10 devices with the October 2018 Update. Use the Win+V shortcut again to open the history panel, which should display the phrases you copied from your first device.
That's all there is to it. Cloud clipboard sync is a simple but very handy feature which we expect to become a favourite with users. You can clear your clipboard history at any time by returning to the Clipboard settings page and pressing the "Clear" button under "Clear clipboard data."
Share This Post: