Microsoft Flight Simulator is back with its second city update. City Update II: France captures "five beautiful cities: Amiens, Angers, Nantes, Nîmes, and Reims," according to the Xbox Wire announcement.
Amiens, located in France's northern region, is home to the Amiens Cathedral, the largest gothic cathedral in France.
Angers, in the western region, is renowned for the towering Angers Cathedral and its black- and white-walled castle.
Nantes, near the Atlantic coast just west of Angers, invites aerial exploration of its myriad architectural displays along the Loire River and of the Castle of the Dukes of Brittany.
Nîmes, in southern France, offers an incredible collection of Roman-era architecture, including the Arena of Nîmes, an amphitheater that still hosts live shows to vast audiences.
Reims, located 80 miles northeast of Paris, claims some of the best examples of French Gothic architecture, notably Reims Cathedral.
City Update II: France (FREE from the in-sim Marketplace) and Local Legend IX: Latécoère Model 631 (USD $14.99) are now available! To learn more about these new add-ons, please see here:https://t.co/OcAEm5YMgB pic.twitter.com/2GeBeccSFf

— Microsoft Flight Simulator (@MSFSofficial) June 19, 2023
City Update II also includes the Paris–Le Bourget Airport. LFPB was the landing site of Charles Lindbergh 1927 transatlantic crossing in the Spirit of St. Louis. It is also the current host of the Paris Air Show 2023.
Local Legend 09: Latécoère 631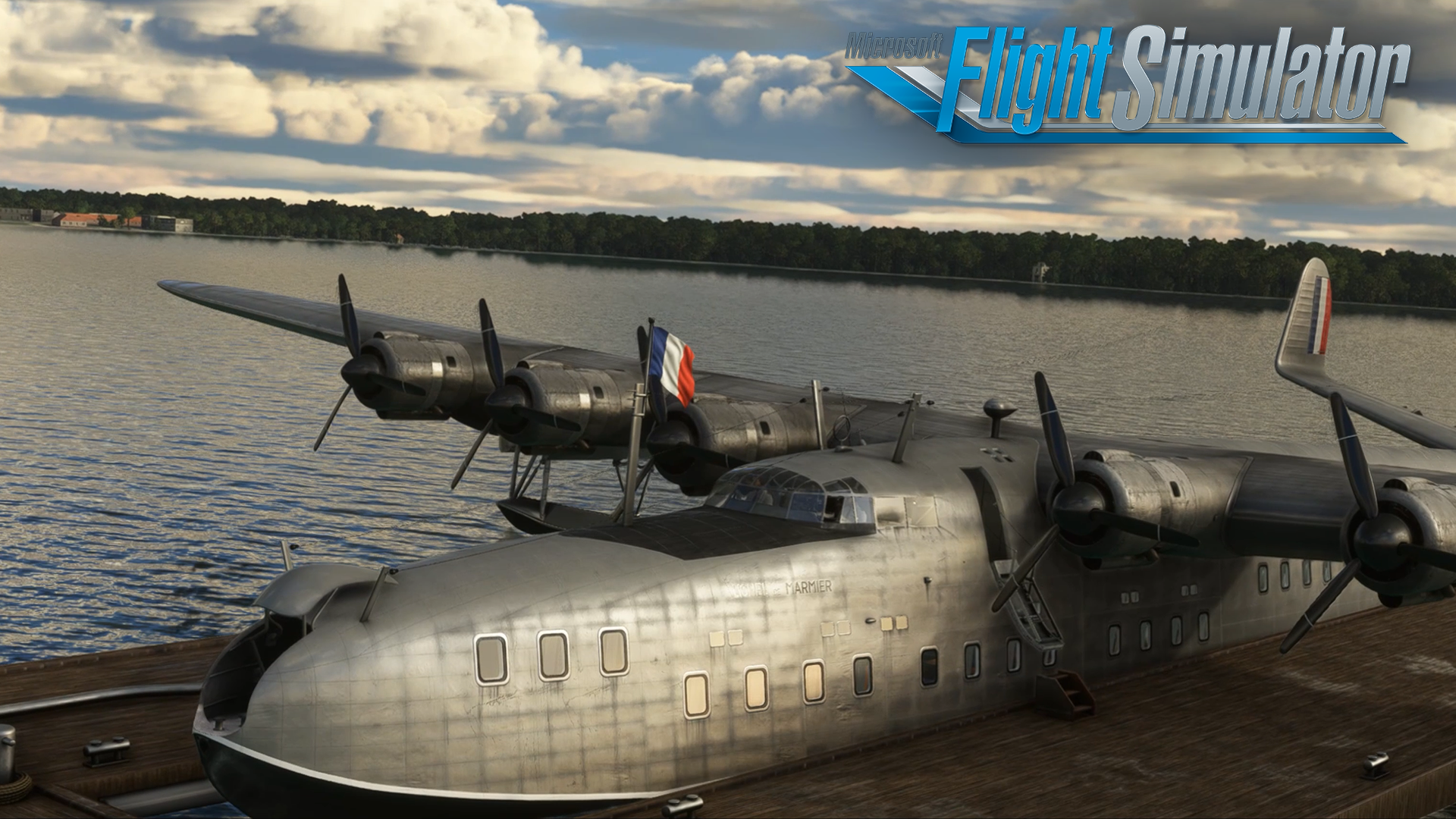 The newest local legend aircraft is now available as part of City Update II. The iconic flying boat was the largest ever built in its time, with only eleven of them produced. The all-metal, six-engine craft first took the skies (and the waters) on November 4, 1942 and flew through the mid 1950s. The in-game Latécoère 631 features 16 liveries.
Learn more about City Update II over on the Flight Simulator blog.
Featured image via mfsaddons.com.