After a period of testing with Xbox Insiders, Microsoft is saying today that the Xbox One May Update (Version 1805) should now be rolling out to all consoles around the world. This version of the Xbox OS comes with some new features, including 120Hz support, and much more. Here's what you need to know before installing.
Xbox One Insiders - Thank you for fighting 1805, today we release that build to all users and we start a new journey next week!

— Brad Rossetti (@WorkWombatman) May 17, 2018
Update: Microsoft has officially posted about today's Xbox Update. Accordingly, we've updated an earlier version of this post to remove reference to the Group feature for My Games and Apps. This grouping feature is not shipping with the update as we had reported earlier. We've also updated the headline to reflect the official name for today's update--- the May Xbox Update
120 Hz Support
If you own a monitor or TV that supports a 120Hz refresh rate, you'll now be able to take advantage of that technology with Xbox One X and Xbox One S. This is a high refresh rate and it will make for a smoother gaming experience and lower latency on some displays. You'll also notice that some games will no longer stutter and tear if you choose this output on your monitor.
Discord on Xbox Live
As previously announced, this update allows you to connect your Xbox Live account with your Discord account. You'll need to head to the linked social accounts settings menu on Xbox one to find this option. After linking, you'll notice that your Xbox Live stats will be shared on Discord, so your friends and users there can see what you're playing. You can also link via the Discord app on PC or Mobile.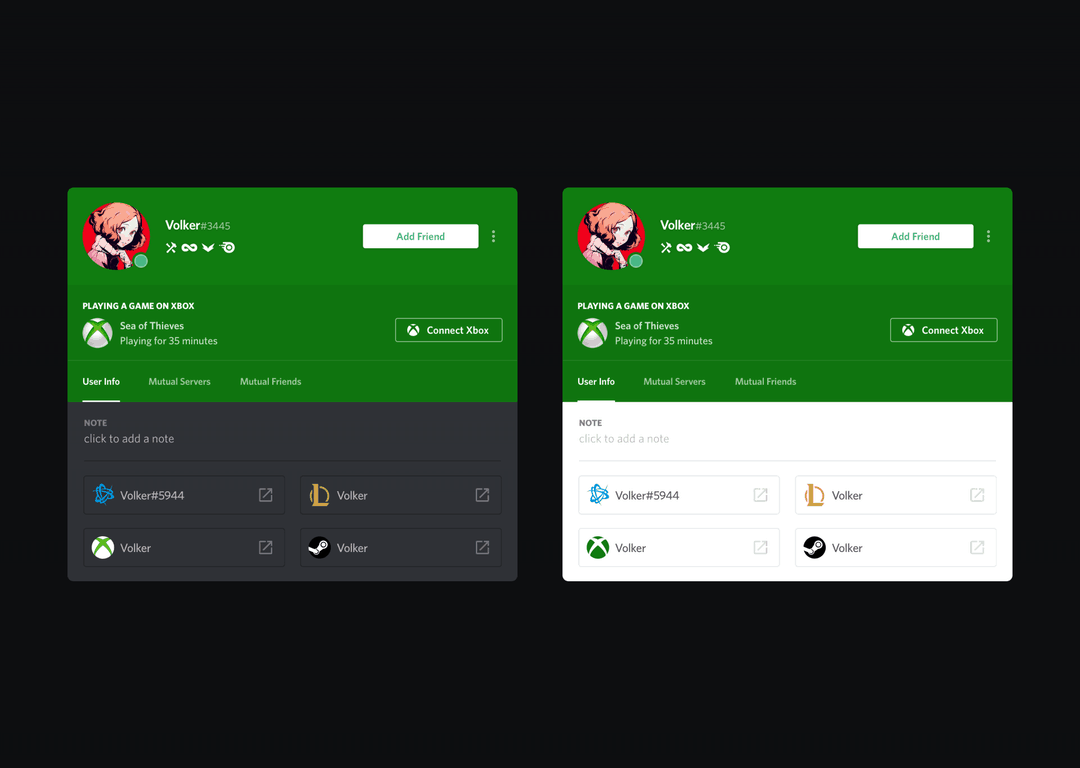 Trimming Clips from the Guide
Thanks to this update, you can now trim clips directly from the Guide. This cuts out the need to go to Upload Studio to make quick cuts to saved clips. It also builds on the ability to share to Twitter which was added in the last Xbox update.
Family Settings, updated Xbox Accessories App, and new intuitive button commands
Final of the new features in this update are enhancements to the Xbox Accessories app, Family Settings, and new intuitive button commands. First off, Microsoft has modernized the Xbox Accessories app to make it easier to use and look at. Secondly, they've also added a "Details" page in family settings so parents can better leverage their controls on Xbox One. And finally, with the new intuitive button commands, you can use the "View" button on Home to edit the order of blocks or reorder items within Groups.
With this update now rolling out, you can expect for Microsoft to get to work on the next version of the Xbox OS soon. Microsoft's Brad Rossetti teased that Xbox Insiders will be getting their first taste of a new journey next week, so best to keep tuned for more.
Share This Post: