Yesterday, in a lede-burying revelation, Polygon asserted that Microsoft may be looking to acquire game and gaming related companies, including PUBG Corporation, Valve, and most importantly, Electronic Arts, or as it's more widely known, EA.
The news created a bit of a flurry in the Twittersphere, with many pundits scoffing that Microsoft would be willing to ante up so much (EA's market cap currently sits at about $36 billion), would walk away from EA's lucrative PlayStation business to gain first party exclusive titles for Xbox, or would waste so much money chasing what Polygon describes as Xbox's "serious exclusive games problem."
No, it's not about exclusives
First of all, before we get too far, yes let's not read too much into Polygon's bombshell. Microsoft looks at acquiring a lot of companies, as do all the major tech players, and it would be more unusual that the company was *not* looking around than that it is. But Microsoft did just promote Matt Booty to a revitalized role of head of Microsoft Studios, who noted that "(c)ontent is extremely important to our strategy going forward."
If there is a plan and it is moving forward, there are some significant reasons why a Microsoft acquisition of EA just might make sense. Probably the least of these revolves around exclusive gaming. As much as the tech press likes to boil the business down to PlayStation vs. Xbox, since the release of Xbox Play Anywhere, Microsoft's goals seem to be more about creating a Gaming Anywhere business than a "play games on Xbox" business.
Microsoft needs content
So why EA? First, Microsoft needs to go big with content, and soon. Last year it made a big bet on the Xbox One X, launching a powerful new console with full 4K capabilities early in the cycle, but now it needs to keep up the momentum. The company simply can't rely on Forza and Halo for the next five years. It needs games, and it needs them now.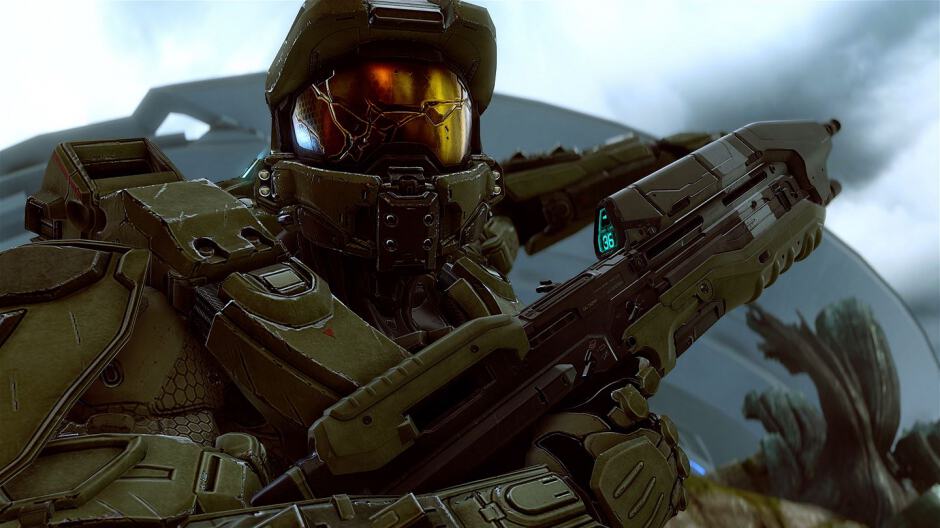 Crossplay
Microsoft has been trying to work with Sony on a Minecraft crossplay solution that would allow 'Crafters to build their worlds across PlayStation, Xbox, mobile and PC, but so far Sony has resisted.
Currently, some 60% of EA's sales are for PlayStation, and Microsoft would be foolish to clamp down with an Xbox Only exclusivity and cut out all that revenue. But what if instead of exclusivity, Microsoft only required crossplay capabilities for future EA PlayStation games? Microsoft would keep the lucrative Sony/EA gaming business, and at the same time drag PlayStation owners (perhaps kicking and screaming) into the world of crossplay Xbox/PC gaming.
The Games Pass / EA Access fit
Microsoft's launch of Games Pass is also a good fit with EA, who runs the successful EA Access. Again, this wouldn't be a play for exclusivity, but one to significantly bolster the Games Pass catalog, and at the same time grow the Games Pass subscription base by adding all those EA Access users. And yes of course there's that catalog, with Battlefront and Star Wars and the lucrative sports games.
Donald Trump (yes, Donald Trump!)
Then there's also the "flush with cash" angle. Although $36 billion is a lot of money (remember that Microsoft paid $26 billion for LinkedIn), President Trump's recent tax cut made it significantly easier for Microsoft and other tech companies to repatriate their offshore cash, which had been sitting (well not exactly) in foreign banks with a 35% tax looming to bring it back to the US. The tax reform has slashed that to less than 20%, making bringing offshore cash, of which Microsoft currently holds some $132 billion, back to the US.
While Apple and other companies have announced plans to repatriate their cash, Microsoft has been close-mouthed about their plans (believe me, we've asked!). Sure, $36B is still a lot of money, but investing in Games Pass, in gaming, and in Xbox with a newfound pile of money burning a hole in Microsoft's pocket could take some of the sting out of such a big spend.
Apple and Facebook and Amazon...
Finally, although as I said the tech press likes to make this out to be PlayStation vs. Xbox, there's a lot more to it than that. Amazon has been making inroads into gaming, most notably with the acquisition of Twitch, and Facebook is sniffing around, too, signing up ESL to an exclusive tournament streaming partnership. If Facebook and Amazon enter the gaming market in a big way (not to mention Apple, if it "goes there" too), the landscape changes significantly and quickly. Microsoft could find itself dropping from a comfortable second place in a two player race to an also-ran once again, if it doesn't think big and bold.
Will Microsoft buy EA? In truth, probably not. It's a lot of money, a big bet, and EA is heavily invested in PlayStation. Still, if an acquisition does happen, it could not only be good for the Redmond giant, but quickly change the gaming industry in a way that catapults the company into the lead dog. Interesting times.
What do you think, should Microsoft buy EA? Let us know what you think in the comments below.
Share This Post: