Since the release of Windows 10 in July 2015, Microsoft has been making efforts to bring Xbox and PC gamers closer together. First, Windows 10 introduced a brand new Xbox app which allow users to stream Xbox One games from their console to their Windows 10 PCs. Then in November, Microsoft made the Xbox One a full member of the Windows 10 ecosystem by releasing the New Xbox One experience, a new version of the Xbox operating system based on Windows 10. A few months later, the company announced that customers who pre-orderer a digital version of the Xbox One exclusive Quantum Break would also get the Windows 10 Version for free.
However, we had to wait for E3 2016 for Microsoft to finally bolster its vision for cross-platform gaming. During its press conference three weeks ago, the company announced Xbox Play Anywhere, a new program which will allow consumers to buy a game once and play on their Windows 10 PC and Xbox One with shared progress, shared game saves and shared achievements. This will be made possible by the new unified Windows Store that will ship on both Windows 10 and Xbox One in the summer.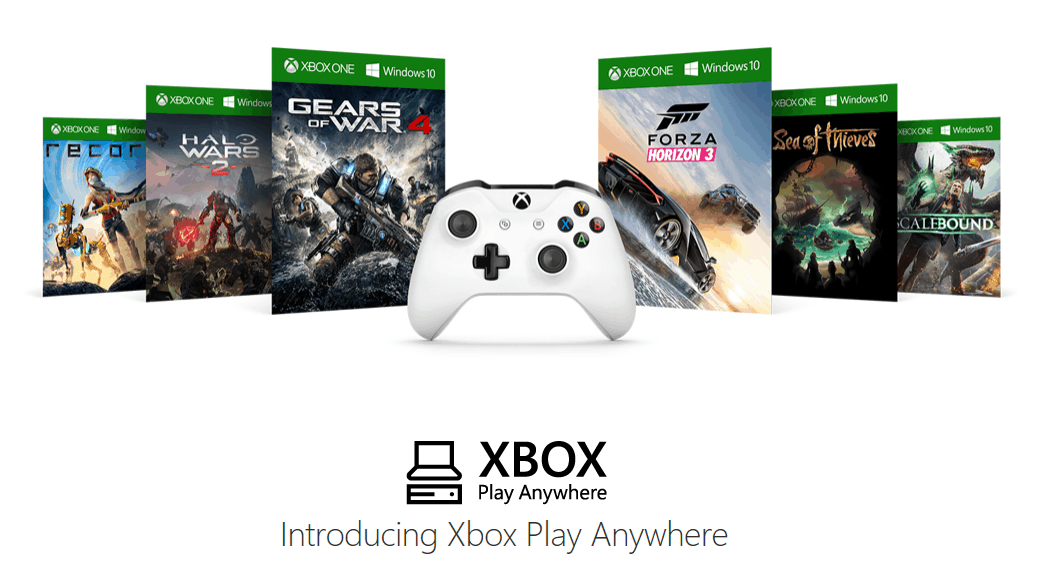 While we already know that the Windows 10 Anniversary update will be released on PCs and mobiles August 2 (the release date for the Xbox One is still unknown), Microsoft had yet to reveal when Xbox Play Anywhere would be enabled on both platforms. However, according to a new report from Polygon today, the program will go live on September 13. A Microsoft spokesperson shared the following statement with our colleagues:
The Windows 10 Anniversary Update and the related Xbox update coming this summer enable the Windows Store on Windows 10 and Xbox One to support Xbox Play Anywhere games. Then, beginning with the launch of ReCore this fall and continuing with Forza Horizon 3, Gears of War 4, Halo Wars 2 and others, when you digitally purchase a game that supports Xbox Play Anywhere, you have access to the game on both Xbox One and Windows 10 PCs for one price and your progress, game saves and achievements are shared seamlessly across both platforms.
Since ReCore already has a September 13th launch date, that sets a date for Play Anywhere as well.
Earlier this week, the company also announced that "every new title published from Microsoft Studios will support Xbox Play Anywhere and will be easily accessible in the Windows Store." So far, only 12 titles have been announced on the dedicated website, you can see the full list in the image below:
While Xbox Play Anywhere could really become one of the Xbox One' killer app going forward, it's not clear yet if other publishers will also embrace the initiative. It's also not clear if it will really make a difference with gamers as the program is currently limited to digital games. Do you think Xbox Play Anywhere will benefit the Xbox community? Let us know what you think in the comments below.
Share This Post: