Fred Hutchinson Cancer Research Center, an independent nonprofit research institute based in Seattle,
has announced today the appointment of Microsoft CEO Satya Nadella to its board of trustees (via Geekwire). Nadella will be one of the five new board members at Fred Hutch along with Amazon Web Services VP Mike Clayville, President of the investment firm REB Enterprises Carl Behnke, Chairman of JH Kelly Holdings Mark Fleischauer and founder of Sahsen Ventures Bryan White.
According to a post announcing the news on the Fred Hutch News Service, the Hutch board chose to appoint these five new board members to "infuse the institute's governing body with leaders from big data and business — sectors considered crucial companions to cancer biology in the center's pursuit of cures." Dr. Gary Gilliland, President and Director of Fred Hutch also explained that "the Hutch is uniquely positioned at the interface between the best research in cancer biology and treatment, the best in tech and the highest-quality talent in venture capital and biotech, and we can enable clinical translation to develop cures for cancer."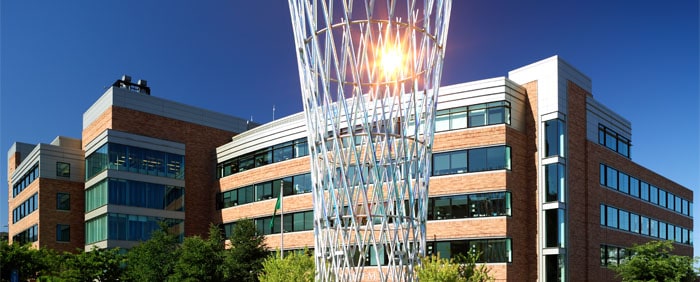 The cancer prevention research center will be the only board that Nadella has joined since he became CEO of Microsoft in 2014. He explained that three conditions needed to be met for him to join the board: first, he wanted to devote time for an organization "doing world-class work with world-class ambition in an area that is life changing and world changing." He was also looking for an organization based in the Seattle region, and lastly he wanted to be able to learn from and contribute to the institution. Fortunately, Fred Hutch met all these three criteria:
I can surely contribute given what I know. Because when you think about cancer research, the role of digital technology and data and machine learning is increasingly going to be very important.
Nadella also explained that he sees great synergies between the current progress in cancer research and the fast-paced technological innovation. He also agreed with Hutch President Gilliland's public pledge that scientists could develop curative treatments for most human cancers within 10 years:
I do believe that what's happening with cancer research is similar to what is happening in technology, where there have been exponential improvements for the last 30 years. We can now marry some of that digital technology with the fundamental science breakthroughs and accelerate it. So this 10-year horizon seems to be the right horizon to me.
Do you think that Satya Nadella has made a good choice for his first outside board commitment? Let us know what you think in the comments below.
Share This Post: