With the most recent Windows 10 Mobile build, 10549, Microsoft is pushing out quite a bit of improvements and features. Some are more subtle than others, but each new addition to Windows 10 Mobile is welcomed as we get closer to an official release. Among improvements to Cortana and the messaging app, Microsoft is finally adding diversity to its emoji's. This change was announced in detail back in May, and it is good to finally see Microsoft implement this change in its current build.
Currently, Windows 10 Mobile uses gray emoji's to represent generic figures whereas, in Windows 8.1, emoji's were defaulted to yellow. With the new mobile build, users are able to press and hold an icon, and then choose the skin tone desired. Although, it may seem a simple thing creating diversity among emoji's it means a great deal to many.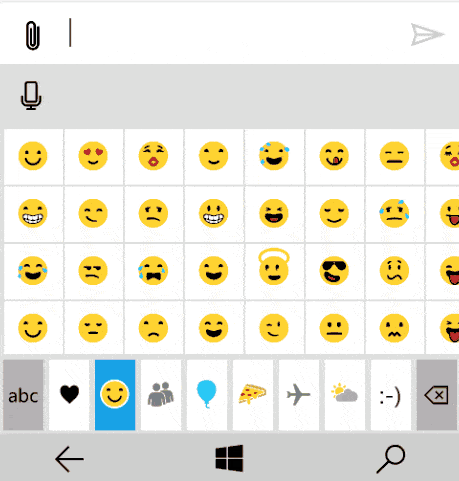 As posted, this update does require users to roll back to Windows 8.1, so be prepared to dedicate quite a bit of time for the update. For more information on this update, head over to the Microsoft's blog, here.
Let us know what you think about the new emoji's and other improvements to Windows 10 mobile in the comments below.
Share This Post: