Microsoft began the rollout of Windows 10 Anniversary Update on August 2nd for PC, but we've had to wait a bit for the final Windows 10 Mobile update bits to arrive. It looks, however, like the wait is nearing and end, at least according to a report coming from NokiaPowerUser.
According to the site, a "Windows Mobile 10 Production Bundle" has appeared on Microsoft's production servers: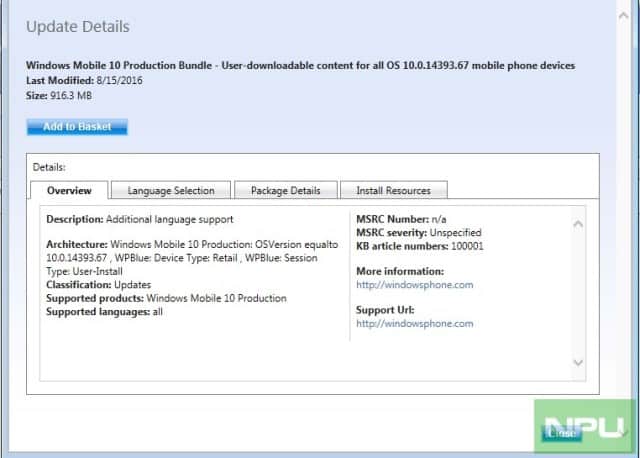 Some earlier reports had the OS launching on August 9th, but that date has come and gone, and in truth we'll just have to wait if this latest indication that it's coming soon proves out.
While Windows Insiders running Windows 10 Mobile builds should already have the latest bits, those of you waiting for a production release of the latest Windows mobile operating system shouldn't have long to wait now.
Share This Post: