Microsoft in partnership with Ukonic has released a new product aimed at fans of the enormously popular sandbox game Minecraft.
Most gamers will probably recall the Xbox Series X mini-fridge that went on sale starting in 2021. The item proved to be a big hit and sold out almost immediately. (Conversely, one guy took it upon himself to make a fully-functional refrigerator-sized Xbox Series X).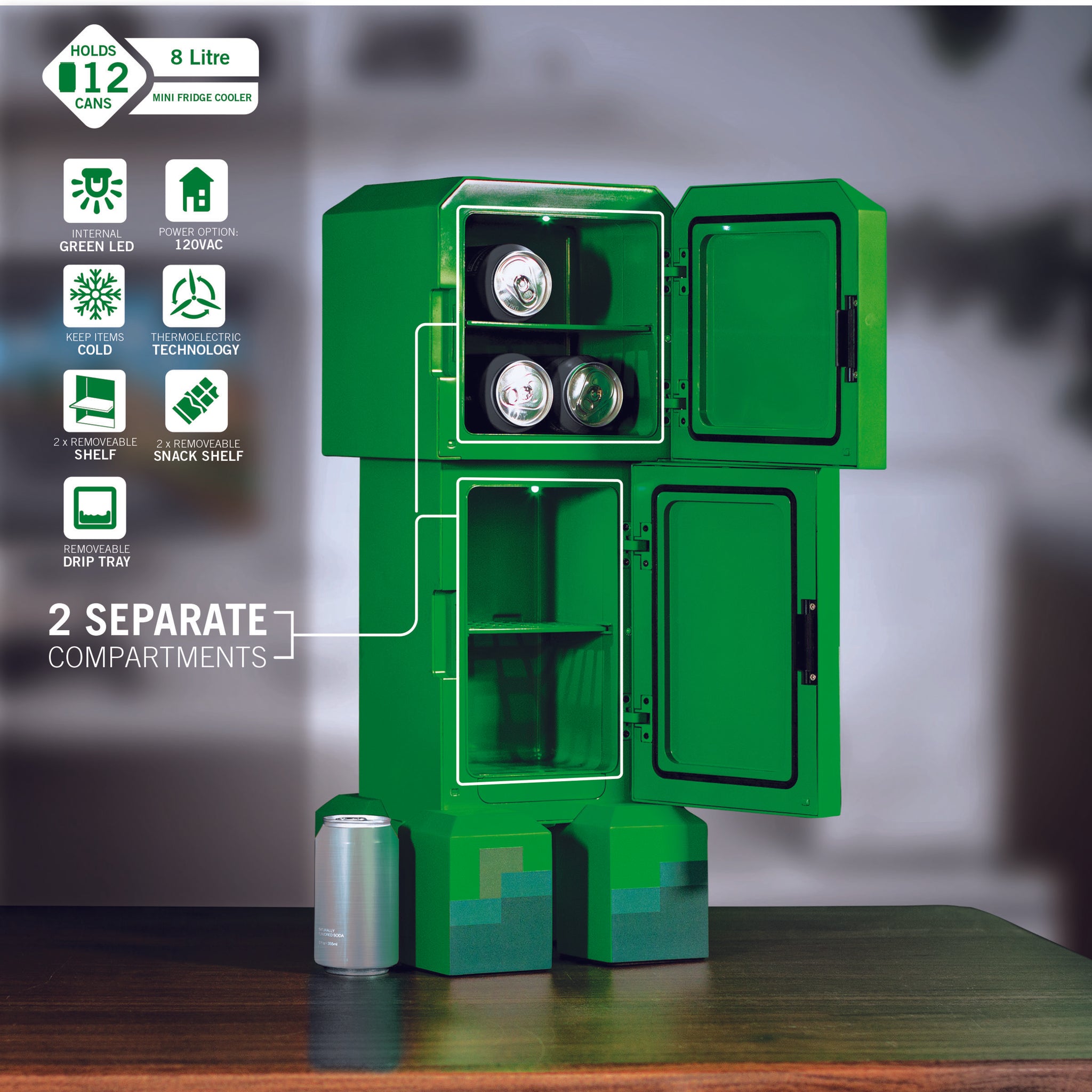 Now, gamers can avail themselves of a Minecraft Creeper-themed mini fridge. These are available at Walmart and retail for $98 USD. The product description reads in part,
If you think Minecraft is cool, prove it with this 2-foot-tall Minecraft Legends Creeper Mini Fridge, ready to serve you and your fellow gamers a cold drink. Even if this creeper didn't have a function, it'd be an impressive piece of home decor for your gaming space. But it DOES. This thermoelectric cooler keeps your favorite beverages chilled to the perfect temperature so you'll never have to step away from your mining and building adventures again.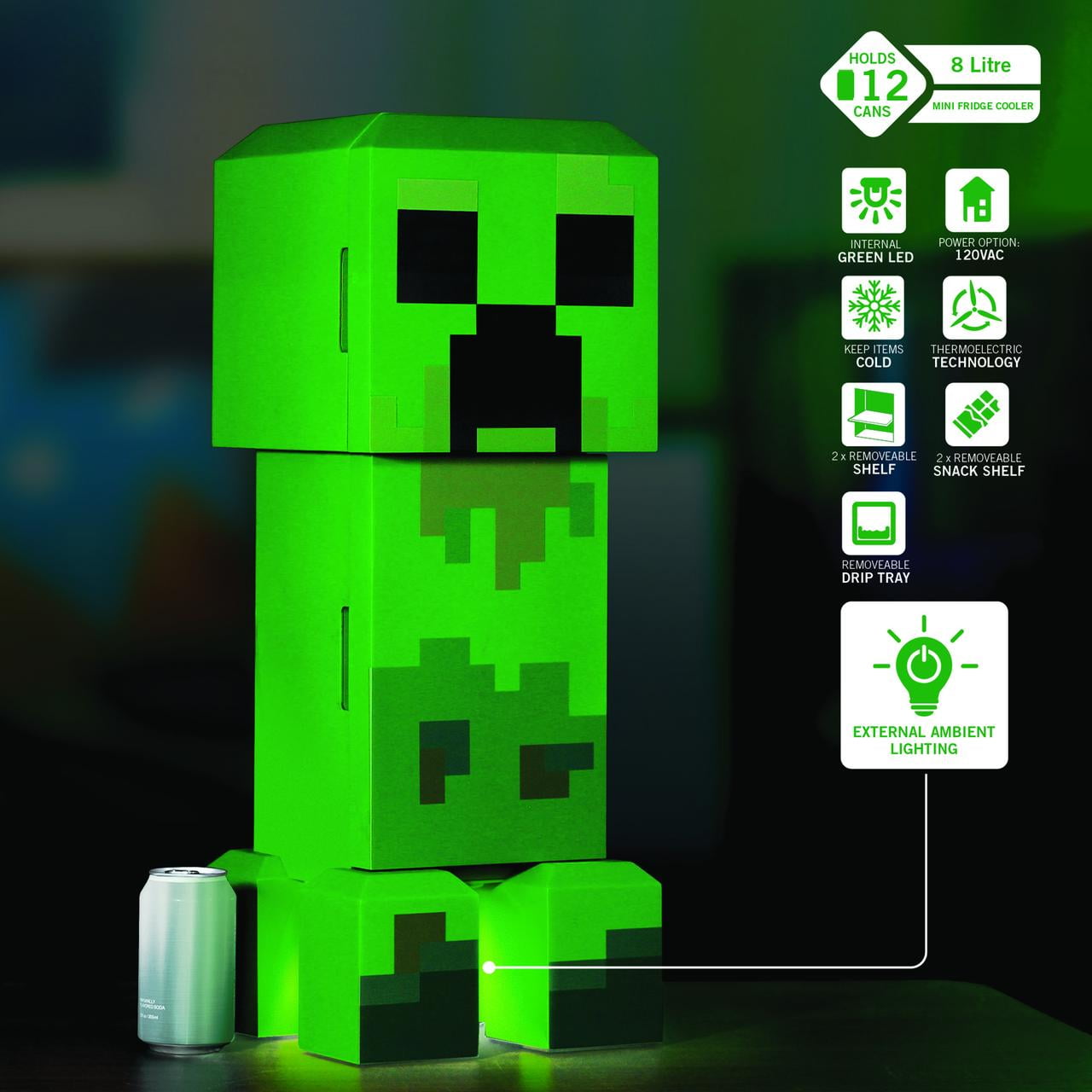 The product page states that the Minecraft Creeper Fridge has an 8L capacity and can store up to a dozen 12oz. beverage cans. The fridge also has 2 removable shelves, 2 compartments and a removable drip tray. The fridge's dimensions are as follows: 25.2 in (H) X 9.5 in (W) X 9.1 in (D). The unit weighs 8.8lbs.
If you want one of these you may have to act fast.
Featured image via License Global.