That Microsoft partnership is good news for BlackBerry, stocks are up 5% on the news
Yesterday, Microsoft said it would be partnering with BlackBerry to allow customers to use Microsoft's mobile apps within BlackBerry Dynamics. The goal of the partnership was to empower the mobile workforce, but it also just so happen to raise BlackBerry's stock by 5% at one point today (via CNBC). This is some good news for BlackBerry, which has had an otherwise rough time on Wall Street in recent years, primarily due to the lack of public and investor interest in their hardware.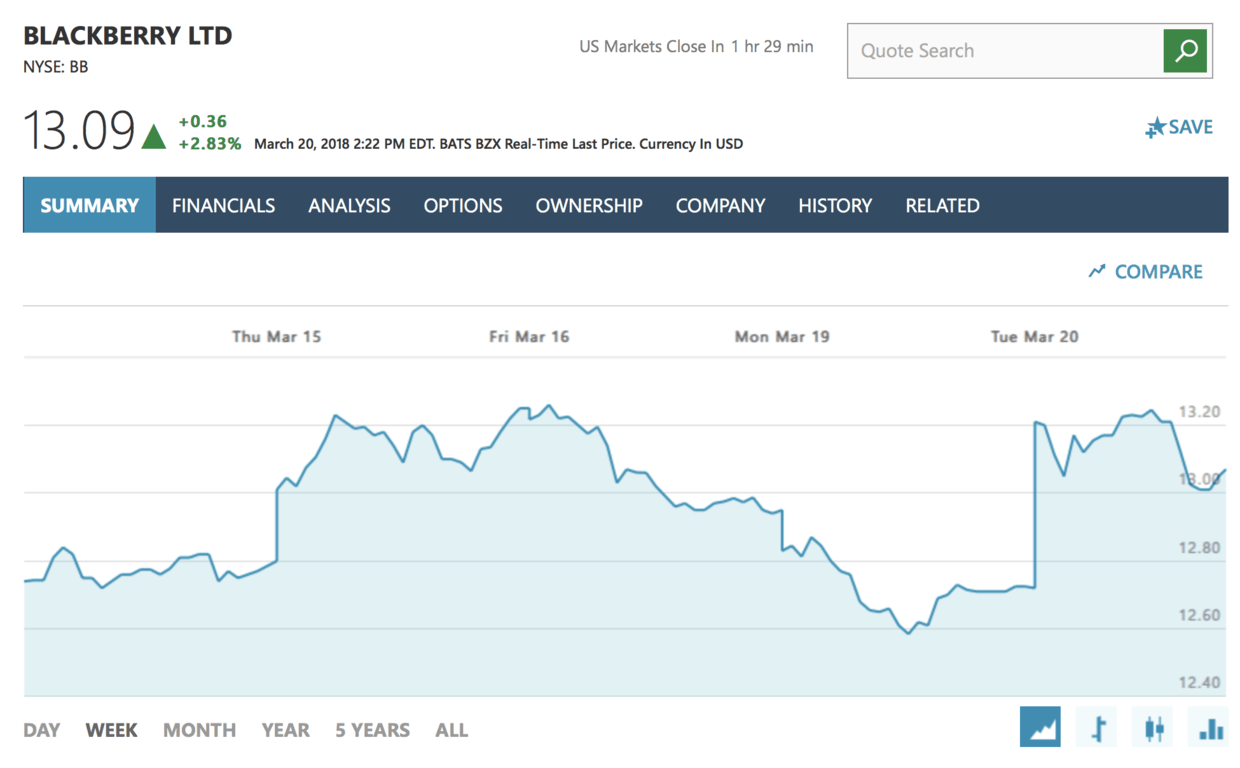 Microsoft's stock also slightly rose, currently up 0.60% at the time of this writing. It's interesting to see the market reacting positively to this new partnership, and we'll see if both companies can create new synergies in the near future.
Further reading:
Blackberry
,
Microsoft
,
Stock Price