Microsoft's new Skype app now lets you record audio and video calls in the cloud, a feature that should be useful in both personal and business environments. The company says that call recording is now available on all platforms except Skype UWP on Windows 10, which will be replaced by the new cross-platform version of Skype (v8) in the coming weeks.
To record an audio or video call in Skype, you'll just have to select the + sign on your screen and then choose Start recording. "As soon as you start recording, everyone in the call is notified that the call is being recorded—so there are no surprises," the Skype team explained. "If you are on a video call, Skype will record everyone's video as well as any screens shared during the call. After the call, you can save and share the recorded call for the next 30 days."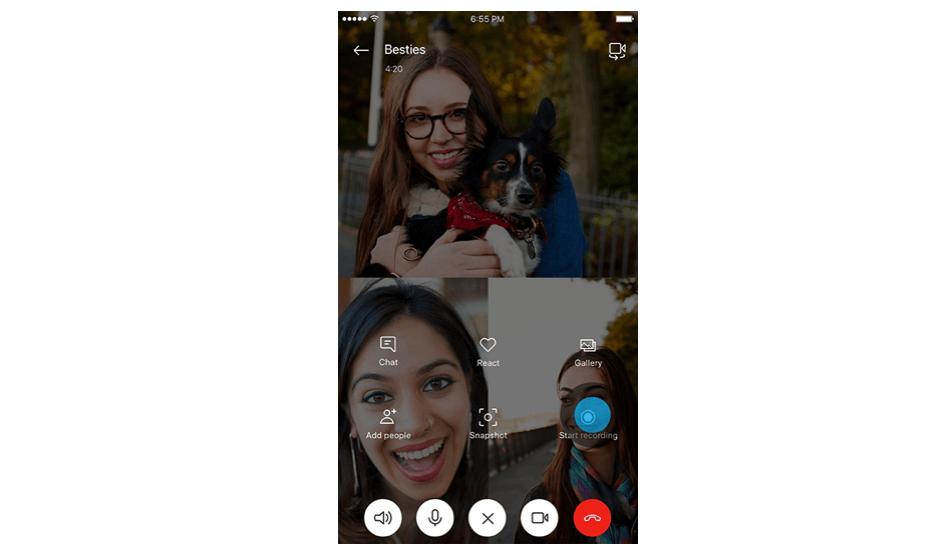 If you want to try Skype call recording on Windows 10 today, you'll have to manually install Skype v8 from the web. Microsoft used to restrict this new client to Windows 7 and Windows 8 PCs, pushing Windows 10 users to adopt the new Skype UWP, but that's no longer the case. If you're feeling more adventurous, you can also download the Skype Preview app for Windows and get early access to new features.
Share This Post: