Last October, Microsoft was hard at work attempting to complete production on their first Super Bowl advertisement ever. It featured a message of empowerment and positive change with the voice over of CEO Satya Nadella's keynote speeches given at the Worldwide Partner Conference in 2014.
According to Geekwire, the team revealed the commercial to many people who were excited and impressed by the outcome. However, Satya Nadella was surprised to hear his own voice on the proposed project.
https://youtu.be/7cw4jmKQs0E
"I love this spot, but you're not going to use my voice, right?" he asked her marketing chief Chris Caposella. Even as he explained that everyone truly thought the commercial was amazing as is, he concluded that it was 'too narcissistic' to be the voice of Microsoft.
The advertising team scrambled to find a replacement for Nadella's voice, explaining to many that protested that they couldn't get permission to use the current ad's speaker. They struck gold when the U.S. rapper named Common submitted an audiotape explaining why he wanted to be the voice for Microsoft's commercials.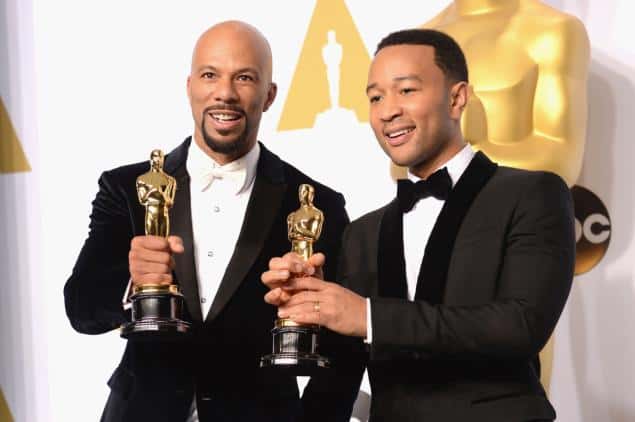 Common, or Lonnie Rashid Lynn Jr., has won a plethora of awards for his hip hop music including three Grammy Awards in the last 13 years. As a humanitarian, his music revolves around messages of making the world a better place and giving a voice to those less fortunate. He was a perfect fit for Satya's speeches. Given a spot on Microsoft's 'Empowering Us All' webpage, he was quoted with his own words:
"The most important thing we can do with the success, the power, and the opportunities we have is to provide opportunities for others."
This wasn't the first time that Microsoft had collaborated with Common. In the past, the company launched their own retro-urban styled clothing line as Softwear by Microsoft. The rapper was the spokesperson for the new duds and contributed the designs to being reminiscent of the 80's.
After the Super Bowl commercials, Common has continued to make bold and proud advertisements. And, all of them send a clear message of changing the world with technology to make it a better place.
Share This Post: