A new roadmap is viewable on deadisland.com which reveals a pair of story expansions are coming on the horizon. This comes as Deep Silver parent company Plaion looks to consolidate its gaming brands, which also include Prime Matter and Ravenscourt.
The roadmap doesn't divulge a whole lot of detail on these story expansions.
You've been asking for it, and today is the day. With two upcoming downloadable content releases and additional, exciting cosmetic updates, players can look forward to a new level of adventure in Dead Island 2. Let's dive into what awaits: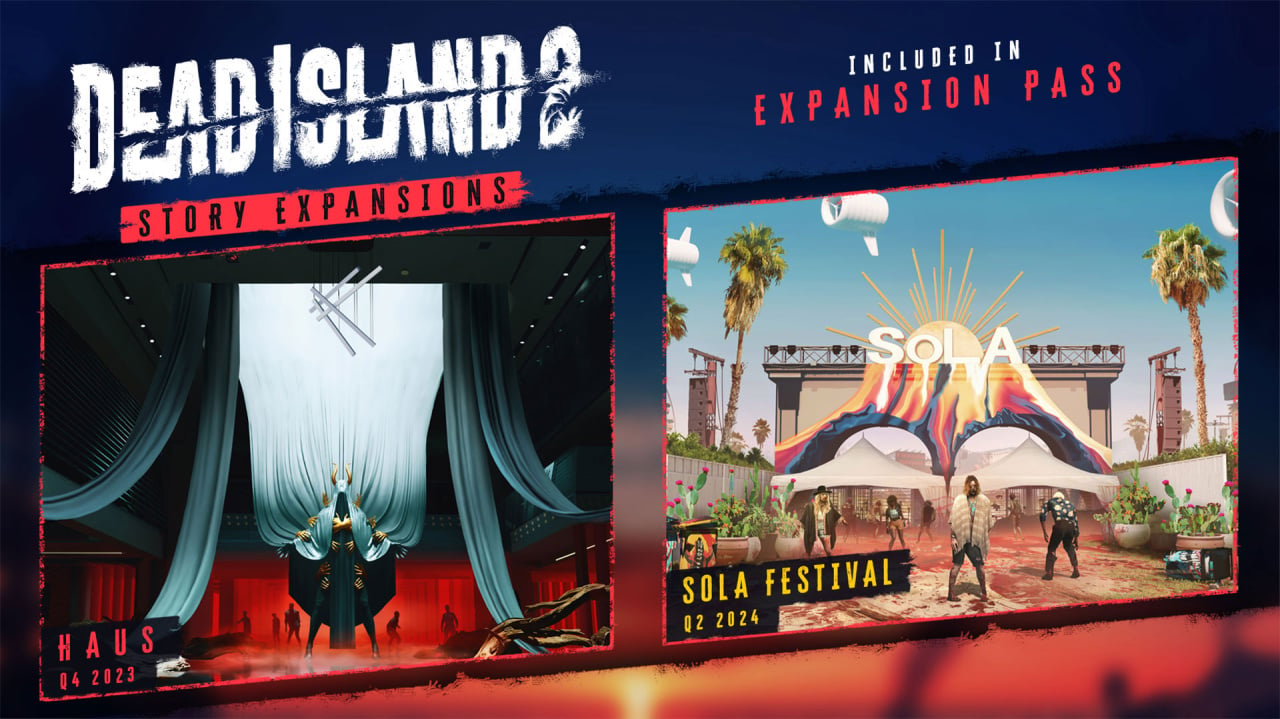 First expansion: (Haus) How does a billionaire prepare for the zompocalypse? A techno-death cult with a healthy splash of debauchery and gore! The first story expansion, Haus, will release in Q4, 2023.
Second expansion: (Sola Festival) Welcome to the SOLA festival, where LA's party people can greenwash their way to ecstasy and save the planet, one rave at a time. So L.A! SOLA Festival, will launch in Q2, 2024.
Note that the smaller DLC Premium Character Packs and the Til Dawn' Collection are both already available.
Following years of delays and anticipation, Dead Island 2 finally released earlier this year to both critical and commercial success. The game sold over 1 million copies in the first 3 days of its launch.
Via Pure Xbox.