The complete list of all eight games for the Castlevania Anniversary Collection have been announced (via Polygon). Konami, the publisher of the series, announced back in March the first four titles to join the collection: Castlevania (NES), Castlevania II: Belmont's Revenge(Game Boy), Castlevania III: Dracula's Curse (NES), and Super Castlevania IV (Super NES).
Now it appears the last four titles to join the collection have been officially revealed—Castlevania: The Adventure (Game Boy), Castlevania II: Simon's Quest (NES), Castlevania: Bloodlines (Sega Genesis), and Kid Dracula (Game Boy). So those who have enjoyed the classic games from the '90s will soon be able to enjoy them again not just on the Xbox One console on May 16, but also for the PS4, PC (Steam), and the Nintendo Switch.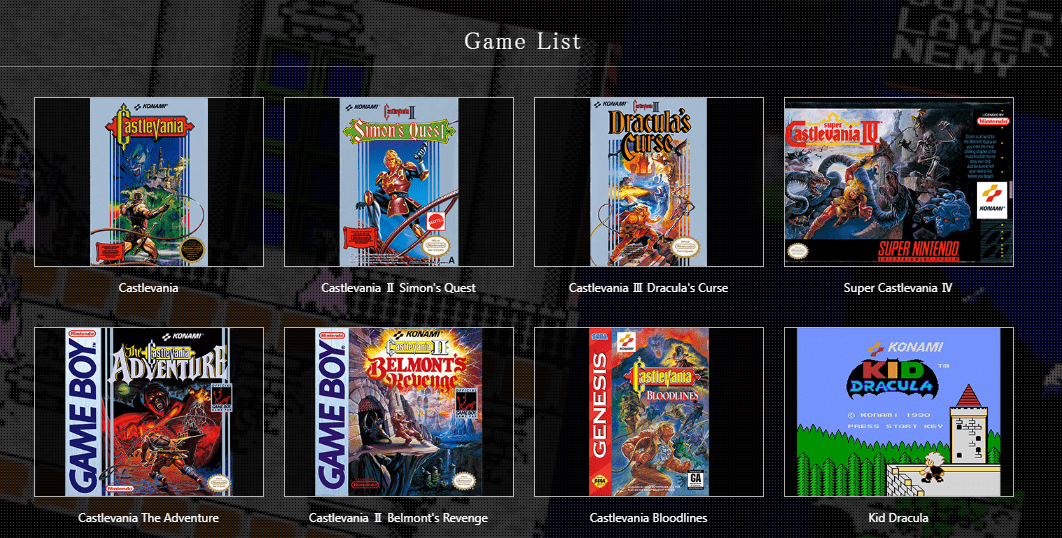 In other news, the Arcade Classics Anniversary Collection has been released today. As we have already reported, the bundle comes with 8 classics from the 80s—Haunted Castle, Typhoon (A-Jax), Nemesis (Gradius), Vulcan Venture (Gradius II), Life Force (Salamander), Thunder Cross, Scramble and TwinBee.
As of now, we're still waiting on the Contra Anniversary Collection, of which only eight titles have been revealed: Contra, Super Contra, Super C, and Contra III: The Alien Wars. This bundle will be released in the summer, and like the previous two collections will only be available digitally.
Share This Post: