Depending on where you get your technology-related news, you might see or read that Microsoft is a dying brand shackled by an inflexible desktop-first mentality in the transitional era of mobile computing. Aside from the relative success of the Xbox division, some might argue that Microsoft's brand outside of the gaming community is fading amongst everyday consumers at worst and merely stagnant at best.
However, a new report from Tenet Partners reveals that Microsoft may be bucking that perception and becoming an endured brand once again. According to Tenet Partner Release 2016 Top 100 Most Powerful Brands Report, Microsoft has moved ever so closer the highly touted Apple brand, taking the sixth spot in the top 10 listing. Microsoft's climb to number six signals a year-over-year rise as brand names such as Johnson & Johnson tumble down the list.
From top to bottom, the top 10 positions include:
 Top 10

Coca-Cola (#1)
Hershey (#2)
Bayer (#3)
Walt Disney (#4)
Apple (#5)
Microsoft (#6)
PepsiCo (#7)
Johnson & Johnson (#8)
American Express (#9)
Google – Alphabet Corporation (#10)
Microsoft appears to be in good company and has the potential to top an embittered rival in Apple, depending on how the two companies perform the rest of this year. It should be noted that Google – Alphabet Inc. has entered Tenet's top 10 for the first time this year, despite the tech industry's glowing admiration of the company.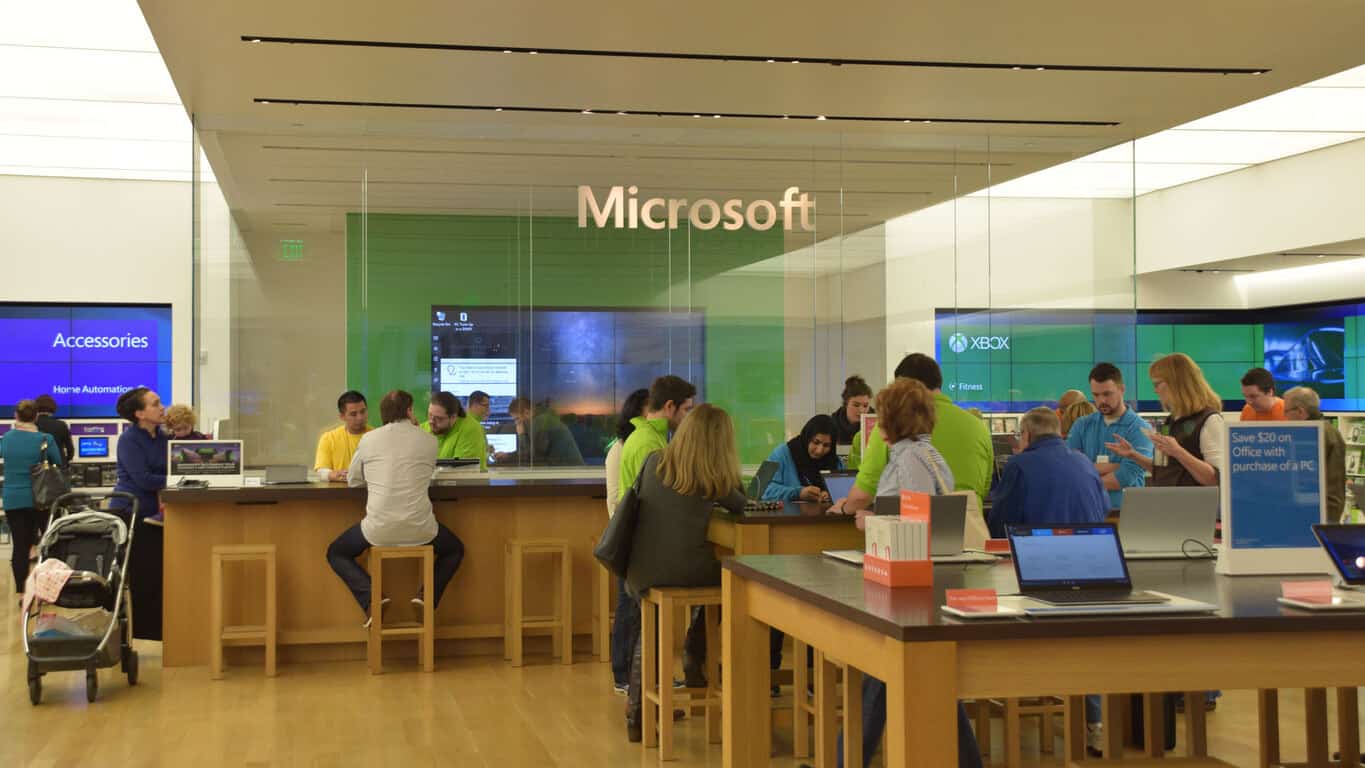 Other worthwhile notes from the Tenet report also show Amazon as one of its top performing brands of 2016, as the company jumped 12 spots year-over-year. As for how Tenet selects who outranks whom:
Tenet Partners derives its annual Top 100 Most Powerful Brands from its quantitative database – the CoreBrand® Index (CBI) – the results from continuous benchmark tracking via surveys of nearly 1,000 different companies across 50 industries for over 25 years. Each year, we survey approximately ten thousand influential decision makers on two key brand metrics: Familiarity and Favorability. Familiarity measures awareness of the brand. Favorability measures the perception of the brand, based on how it performs across three attributes: Overall Reputation, Perception of Management, and Investment Potential.

These quantitative metrics, Familiarity and Favorability, are then combined into a composite score called BrandPower – a standard measure that can be used to objectively compare brands both within and across industries. BrandPower is a predictive driver that a company can manage – through increased communication, product innovation, service development and so forth, to ultimately increase its brand value over time. It is for this reason that Tenet's Top 100 Most Powerful Brands are ranked by an objective BrandPower score, and not on the basis of brand value.
While not the definitive listing of who's better than who in the commercial business world, Microsoft can at least add Tenet's listing as another metric to highlight its recent transformation as not only a company but as a consumer-facing brand. Let us know in the comments what you think about the health of Microsoft's brand.
Share This Post: