If we're seeing more and more quality UWP apps land on the Windows Store these days, it's safe to assume that most Windows 10 users are still ignoring most of them, except probably for stock apps like Mail and Calendar. Truth is, your web browser is probably the app you use the most on your PC: pretty much every service is accessible from the web, and the ability to quickly switch between browser tabs is more efficient than using dedicated apps.
Moreover, UWP apps are pretty limited compared to legacy desktop apps as of today. You can't run multiple instances of the same UWP app, as an example, though OneNote is a rare exception. The Windows 10 Maps is another notable exception as it now supports tabs, though the implementation is not as simple as what you can find on any web browser.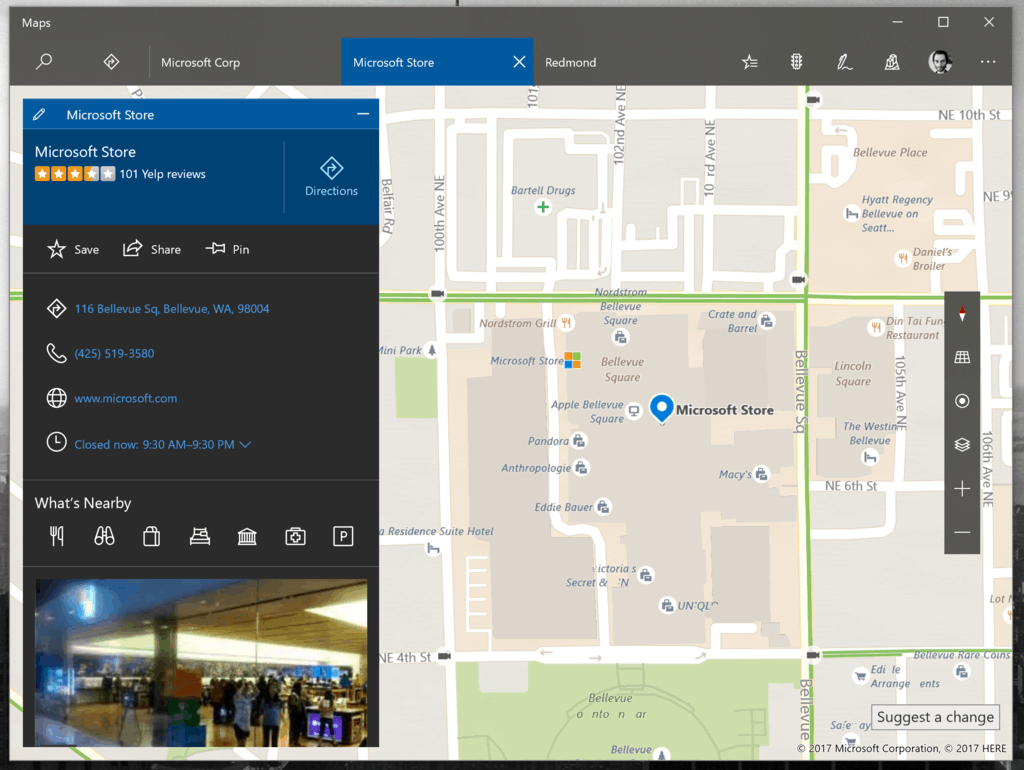 Tab support is something that would make UWP apps much more usable, especially for the Office Mobile and other apps like OneDrive, Skype or Twitter. Fortunately, it seems that this is something that Microsoft is currently working working on, though details are pretty scarce for now.
Microsoft leaker WalkingCat recently shared some details about a new feature called "Windows Sets," which was first discovered in the Windows 10 Preview build 16237. "Sets" is apparently Microsoft's solution for bringing tab support to UWP apps, and WalkingCat revealed that it would be possible to open new app tabs as well as web tabs powered by Microsoft Edge in any UWP app.
welp, the "app tabs" is actually mean to turn every UWP app window into Edge ?, with one main "app tab" and multiple "web tabs" pic.twitter.com/RVWEldaght

— WalkingCat (@h0x0d) November 21, 2017
welp, seems like you can add a new "app tab" by pressing Ctrl key while launching the app, okay so there can be multiple 'app tabs' as well as 'web tabs' in an app window ?

— WalkingCat (@h0x0d) November 22, 2017
It's not clear where these two images do come from, but you can clearly see web tabs being accessible from Word Mobile and the Outlook Mail app, and they look just like any browser tab in Microsoft Edge. Moreover, the usually reliable Microsoft watcher revealed some code related to the new tab feature in the latest Redstone 4 build 17040.
17040: DWM_TAB_WINDOW_REQUIREMENTS pic.twitter.com/X5U9jE7dxV

— WalkingCat (@h0x0d) November 22, 2017
It remain to be seen if tab support for UWP apps could be introduced in future Redstone 4 builds, but this would definitely be a great addition for the next major Windows 10 update. Would tab support be something that makes you use UWP apps much more on your Windows 10 PC, or do you think this isn't the killer feature that Microsoft's UWP platform desperately needs to appeal to consumers and developers? Let us know what you think in the comments below.
Share This Post: