There has been a lot of prognostication about the future of the productivity powerhouse partnership Microsoft and Intel built commonly referred to as Wintel, as recent industry news has championed Qualcomm's foray into PC computing and that Intel could be losing favor with Apple and Microsoft for future device collaborations.
However, TechRadar, in an interview with Microsoft's Windows general manager Erin Chapple, is reporting that while the first few Always Connected PCs have been powered by Qualcomm chipsets, Microsoft isn't turning its back on Intel, just yet.
As Microsoft bets its hardware and Windows future heavily on (ACPC) devices, it's also hedging those bets by spreading its chipset partnerships among Intel, Qualcomm and is looking forward to expanding its list to include AMD and perhaps some native Chinese manufacturers.
"We don't equate 'Always Connected PC with Qualcomm. We're about choice in the ecosystem and working across our partners."
While there has been a lot of news coverage dedicated to the recently released Qualcomm powered ACPC devices in the HP Envy x2, Asus NovaGo and Lenovo Miix 630, reporters often forget that Microsoft's own Surface Pro LTE arguably kicked off Microsoft's 'Always Connected' initiative with its Intel processor.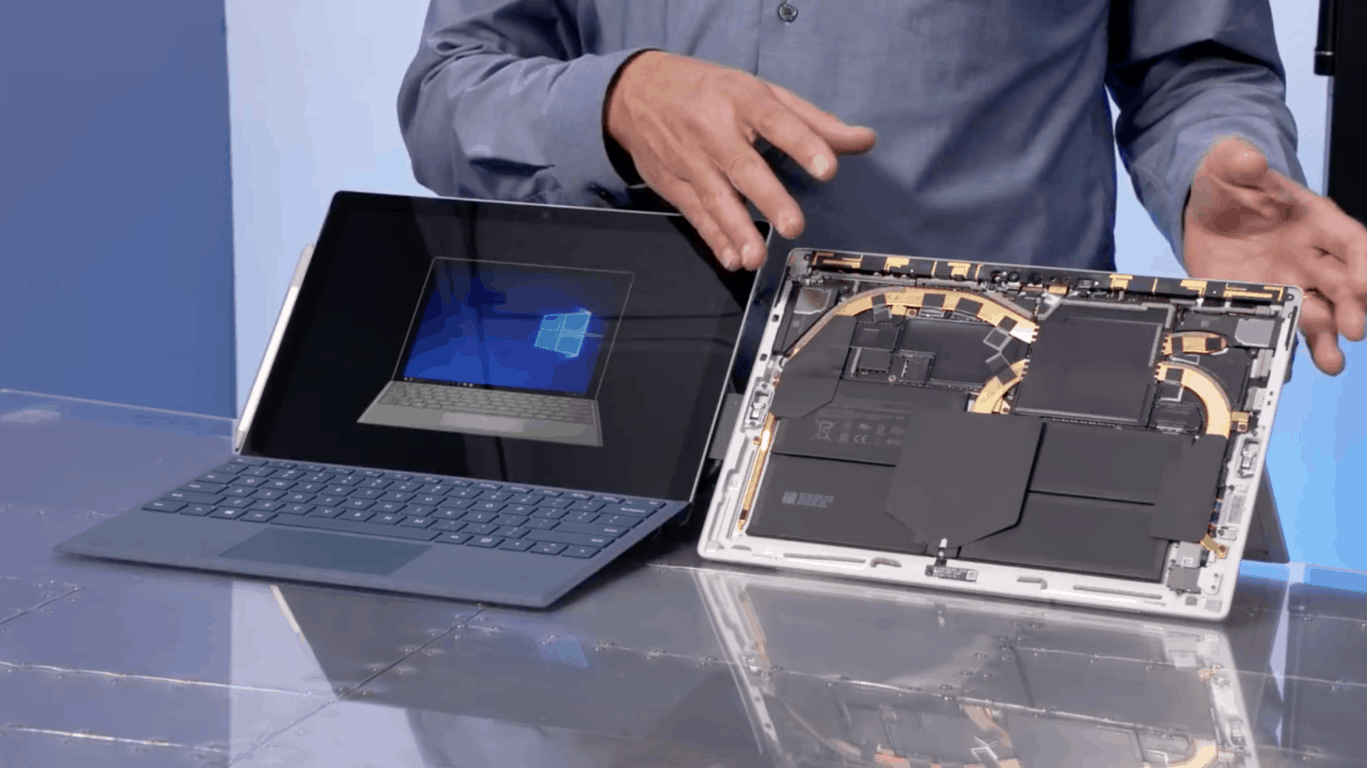 Part of Microsoft's belief in a varied chipset ecosystem stems from the evolving notion the company has for what constitutes an always-connected device.
"ACPC isn't simply a Windows 10 laptop with an ARM-based processor inside. Chapple reiterates to us that an ACPC is a type of computer that achieves always-on connectivity through LTE (or 5G in the future), can go to sleep without losing progress in internet-connected apps and lasts for more than a dozen hours on a charge. "
Perhaps, better translated into, "we would like to power more than just laptops, 2-in-1's or tablets but any and everything that connects to the internet despite the SoC architecture."
Chapple's comments, at face value, could seem like a retreat from its new Qualcomm partnership as the reviews of their labor of love projects have been lacking and speckled with complaints of performance issues, but he assures TechRadar that it plans to continue the comingling of business interest and addressing user concerns with future software updates.
"You will see (ACPC) performance improvements between the Fall Creators Update and the Rs$ updates that we've been delivering (through the Windows Insider program)."
Microsoft is also determined to continue development of Windows 10 S Mode to showcase its ACPC future use-case operating system. While somewhat limited, Windows 10 S Mode's limitations are only put in as blockers to add further value proposition for buyers of ACPCs, sort of like putting your phone into battery saver mode to make it through the rest of your busy night.
Microsoft has done a few sweeping initiatives similar in scale to ACPC that haven't paid off in the past and the landscape of personal computing is n ever-evolving notion, so it remains to be seen what actual value-proposition Microsoft and its chipset and OEM partners can squeeze out of the concept to tempt buyers in the future.
Share This Post: