Almost a year after their $26.2 billion acquisition of the professional networking service, Microsoft today is announcing a new LinkedIn app for Windows 10. The app is rolling out to the Windows Store and will give Windows 10 users a faster way to keep up with what is happening in their professional world.
Overall, the LinkedIn team is saying that the desktop application brings a "richer, more engaging and connected LinkedIn experience." As expected, the app can easily be pinned and accessed from the Start menu, and taskbar, and even has a Live Tile which will show you real time professional network updates. Furthermore, the application will enable the Windows 10 Action Center to serve as a hub for all of your LinkedIn updates, including notifications for new messages, who has viewed your profile, trending news in your industry, and more.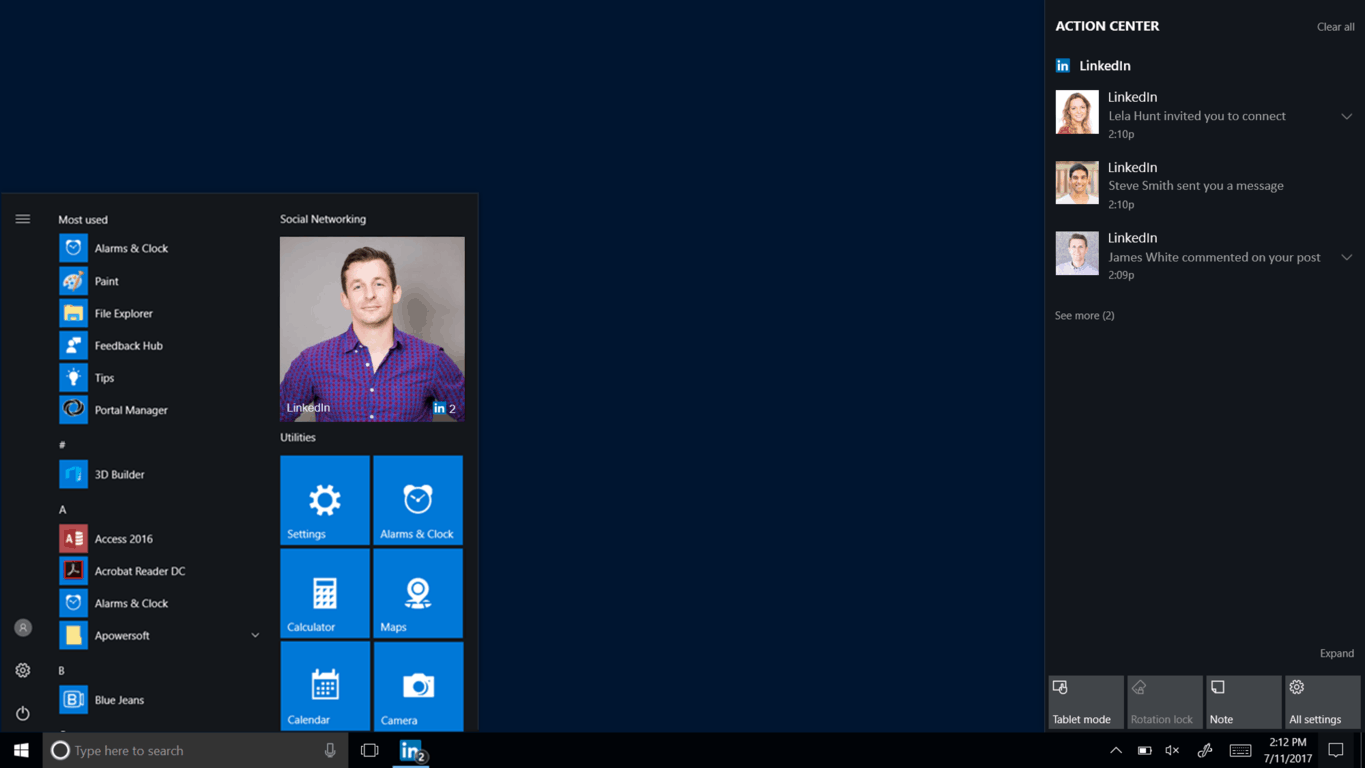 The LinkedIn Windows 10 app is launching in 22 languages, including English, German, French, Spanish, Portuguese, Chinese (Simplified), and Arabic. There is no word on if and when the application will come to Windows 10 Mobile, as it would appear that the application is only a web wrapper, with the added benefit of support for native Windows 10 features.
For now, a download link for the application is not immediately available. Microsoft says that it is "beginning to roll out" the application, globally by the end of July, and urges users to search for "LinkedIn app" in the Windows Store to find it.
Share This Post: