LinkedIn is hard at work to find new ways to help its users score the perfect job. Just a couple of weeks after launching a new feature allowing job seekers to ask for a referral when applying for jobs on the platform, the professional social network can now use your profile info to tell you if you're a match before sending your candidature.
The How You Match section will appear on the right-hand side of any job listing on LinkedIn. "You'll find a checklist of how factors, like your education level, skills, years of experience, and current job title, match with what a company is looking for in a potential new hire based on criteria they share when posting a job on LinkedIn," the company explained. Premium members will also see how they compare to the competition, with detailed stats about they compared to the top applicants.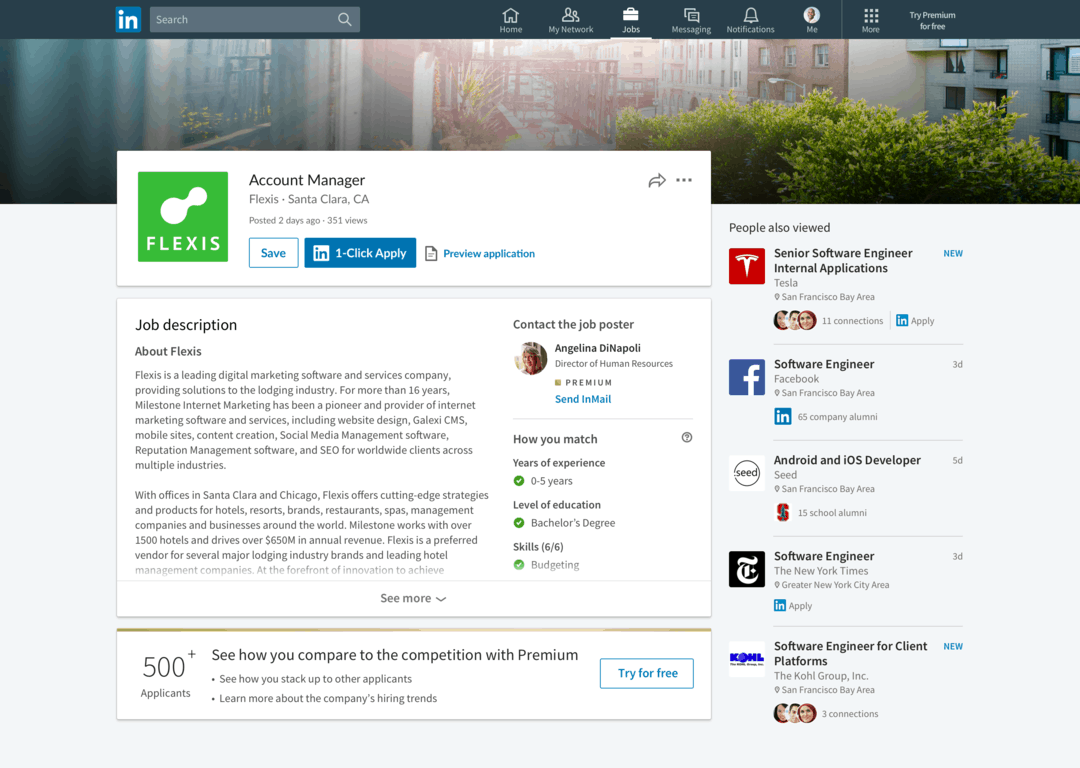 In addition to this How You Match feature, LinkedIn users will also see a new 1-Click Apply button on some job offers, which will send your saved application answers such as your full profile, email and resume to companies. This is all about speeding up the applying process so LinkedIn users can apply to more job offers, the company said today.
Share This Post: