If you're looking for a new workstation that combines powerful performance and sleek design, Dell and Lenovo just unveiled new models today that comes with Intel's 8th gen Core and new Xeon E processor. The latter is a 6-core CPU that should bring "higher max turbo frequency, faster DRAM speeds, enhanced I/O, and advanced security and reliability features," Intel said.
Dell's new lineup of Precision entry-level workstations includes the following models:
The Precision 3630 tower, which is 23% smaller than the previous generation starts at $649. It comes with Intel's 8th Gen Core or Xeon E processors, up to 64GB of RAM and a lot of easy to reach ports
The Precision 3430 tower, which also starts at $649 offers roughly the same customization options but in a smaller form factor
Dell also introduced the Precision 3930 Rack workstation, which will start at $899. It can be configured with an Intel Xeon E processor, 64GB of RAM, an NVIDIA GP100 GPU.
Lenovo also announced a revamped lineup of ThinkStation PCs today with the new P330 series (via Neowin). It includes a traditional tower and a mid-level unit that are up to 30% smaller compared to previous models, and there is also a new version of the P330 Tiny that it just one liter in volume.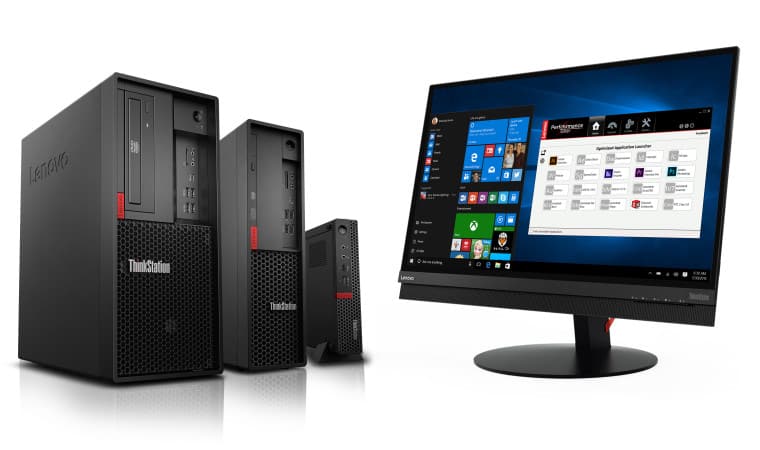 All three models offer a lot of customization options, but only the two towers can be configured with Intel Xeon E processors and 64GB of DDR4 RAM. Unlike Dell, Lenovo has yet to share pricing details for the new models.
Share This Post: