Windows 10 machines continue to come hot and heavy at CES 2016, proving that the market for traditional notebooks running Microsoft's newest OS remains strong. Just a little while ago, Samsung introduced the newest additions to their Notebook 9 ultrabook series, 13.3-inch and 15-inch versions that continue Samsung's practice of providing particularly thin and light machines.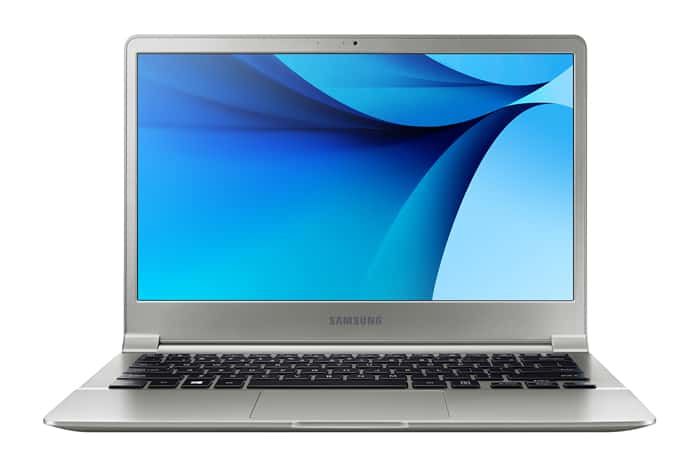 Some of the benefits of the new machines:
- Ultra-light: Samsung Notebook 9 Series offers ultra-portability, with the world lightest 13.3-inch Notebook 9 weighing less than 1 kilogram, offering ultimate ease and convenience when on-the-go.
- Vivid and Bright Display: The full-HD display provides superior brightness with a wide angle and low-reflective screen for a comfortable viewing experience from a variety of positions.
- Extended Battery Life: The 15-inch Notebook 9 provides battery life for up to 12 hours, and the Quick Charging feature enables users to fully charge in just 20 minutes. The 13.3-inch Notebook 9 offers up to 10 hours of battery life on one charge.
- Enhanced Security: The new security feature Security CAM allows users to take and send photos through an equipped camera to a pre-registered email in case of theft. The Pattern Log-in, Secret Screen, and Record Block features help users protect private files and information.
- Seamless Productivity: Samsung Link 2.0 and SideSync 4.0 let users access shareable content more easily and efficiently. Also, the UL (Underwriters Laboratories) certified ergonomic keyboard provides enhanced comfort and accuracy.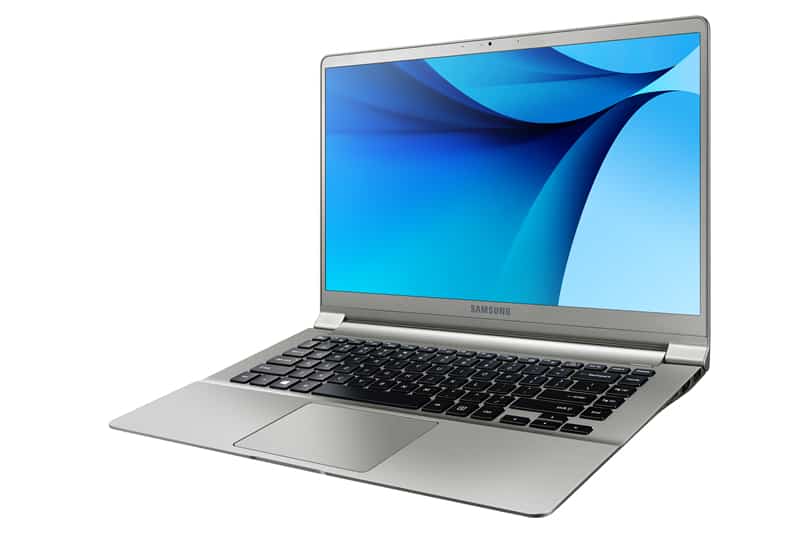 The new machines will be available in Iron Silver and Modern pink, and the 15-inch screen will enjoy slim bezels that allow the machine to fit into a standard 14-inch chassis. The new Notebook 9's will offer up some serious specs:
Samsung Notebook 9 13.3-inch

Samsung Notebook 9 15-inch

Pricing and availability haven't yet been announced, but we'll certainly strive to keep you updated. Check back throughout the week for more CES 2016 coverage.
Share This Post: