The IP filter allows maximum 10 rules each rejecting or accepting an individual IPv4 address or a subnet using the CIDR-notation format. The following two examples demonstrate how to blacklist an IP address and whitelist a certain subnet.
Accompanying George's write-up of the new IP Filter is a walkthrough of how customers can Blacklist IP addresses, Whitelisting a Subnet and exploring the use of Azure's Express Route.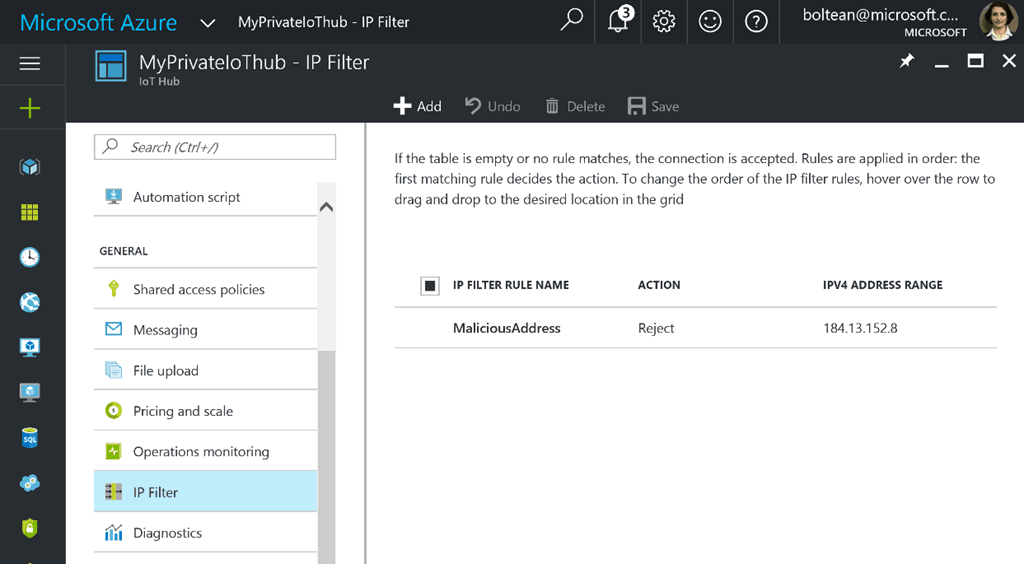 For any customer or business concerned with securing IoT devices, give Microsoft's Azure blog a gander because several of the company's top executives working on the future of cloud leveraging sensors and do-dah's are offering a treasure chest of information every day.