Like many others, I jumped at the chance to place an order for Microsoft's latest phone flagship, the Lumia 950 XL.  Although the Microsoft Store online website said "shipping by November 25th", the first wave of phones actually shipped on Monday, and began arriving yesterday.  Of course I was at work and couldn't wait by the door all day, but my package from UPS did arrive safely and was waiting, all 1.8 pounds of it, when I got home.
We'll have some more detailed looks at the Lumia 950 XL and the Lumia 950, as well as several cool features coming very shortly, but I wanted to share some first impressions. Perhaps the most immediate realization was that wow, it's been a whole generation of SIM technology since Microsoft last shipped a flagship phone.  The first thing I did, of course, was pry off the back, only to find the 950 XL uses Nano SIM sizing, unlike my 920 or 1020 or 635, so my SIM card doesn't fit (and yes, I could shave it down, but then if I screw up I'm without a phone for the holiday weekend, not good).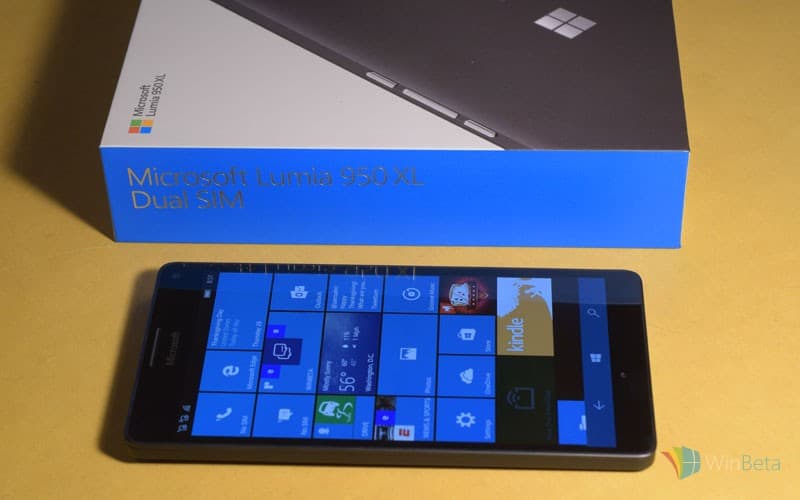 The Microsoft Store is selling the dual-SIM model (meaning I can't fit my SIM into TWO slots), which although is something I'll probably never use, it's a very popular feature in certain regions and for certain business applications. Anyway, definitely a bonus feature.
Much has been said about the plastic feel of the back plate, which holds the Qi charging system, but my first impressions were a bit different. Coming from using a Lumia 635 for the past 6 months or so (don't get me started on what a painful experience that was, especially on Windows 10 Mobile!  Let's just say 512MB RAM and Windows 10 Mobile don't mix), the Lumia 950 XL is thin, like, it's REALLY THIN! and REALLY LIGHT!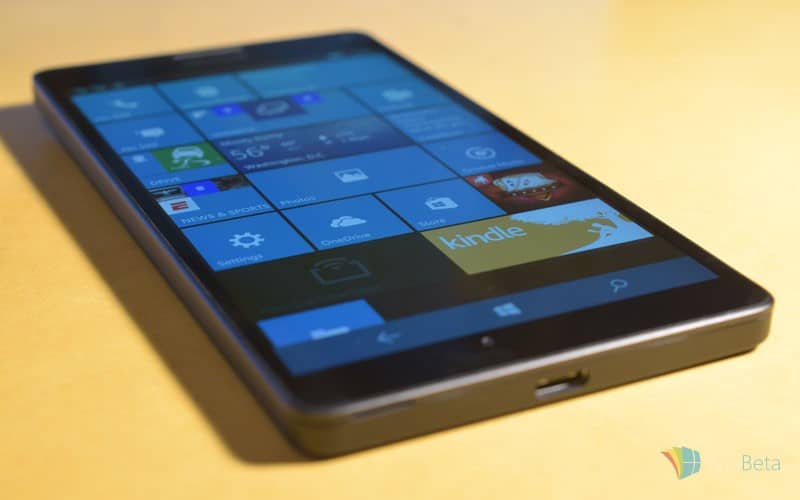 I never moved "up" to a Lumia 1520, as it was just far too big and uncomfortable for me, but my first and lasting impression of the 950 XL is that it's NOT too big. It feels, as I said, thin and light in the hand, but I can easily hold it or pocket it. It's a great compromise of screen size vs. overall size. I'm going to really enjoy the larger screen, but without feeling like I'm lugging around a suitcase.
Speaking of screens, the 5.7-inch screen is gorgeous. This is a phone I may just watch a movie or an episode of Jessica Jones on, it is simply a joy.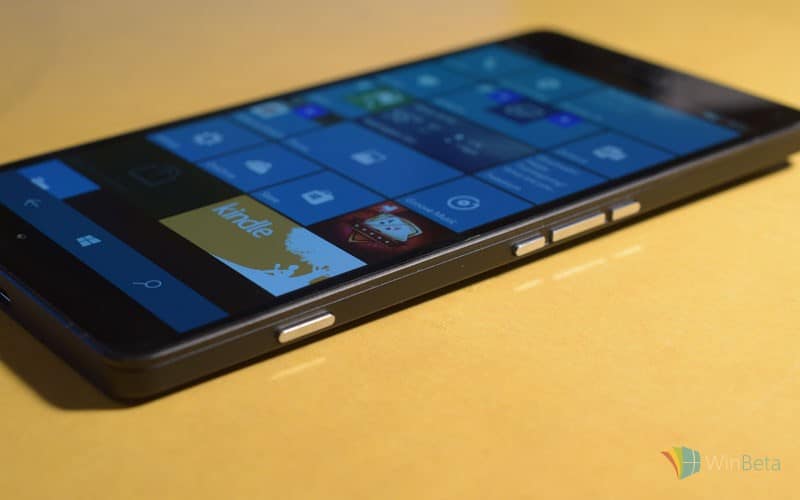 Can't really do the screen justice in photographs, but it's just really really nice. And oh, look up there! the dedicated camera button is back!  That's probably the thing I missed the most when using the Lumia 635 (well, besides acceptable computing power, that is). The camera button just makes sense, and it's back, right where it belongs. I haven't had the phone long enough to have a feel for if the volume up / power / down buttons are going to be hard to get used to, but I doubt it's going to be a problem.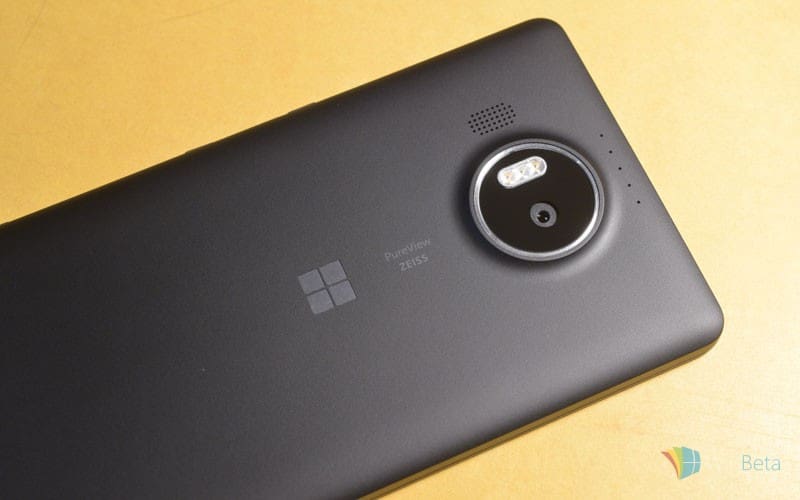 We'll be subjecting you to lots of Thanksgiving photos soon, but looking forward to giving the camera a thorough test drive, including recording 4K video. Live action turkey carving on the way!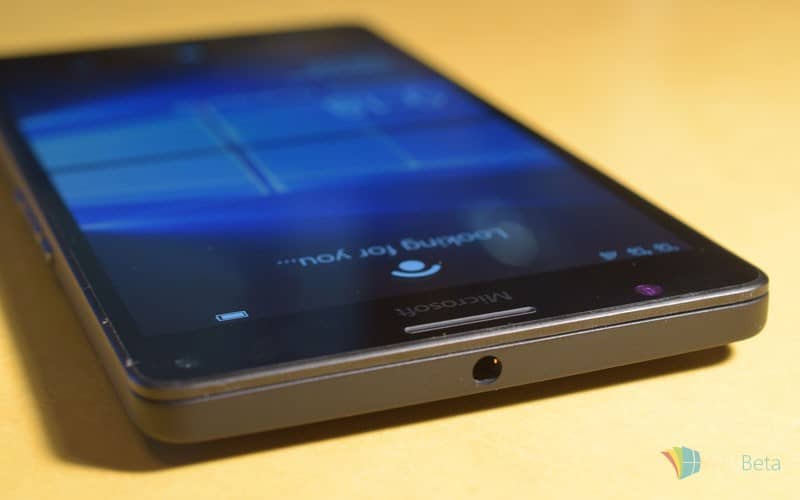 The top side holds a single headphone jack, and as you can see, Windows Hello is enabled. Like others, my first experiences with Windows Hello weren't entirely positive, you have to hold the phone quite close to your face for it to recognize you, and when you need your phone it's probably easier to just swipe up and enter your PIN. Still, it's amazing technology, and while it may be not much more than a prototype, Windows Hello is only going to get better.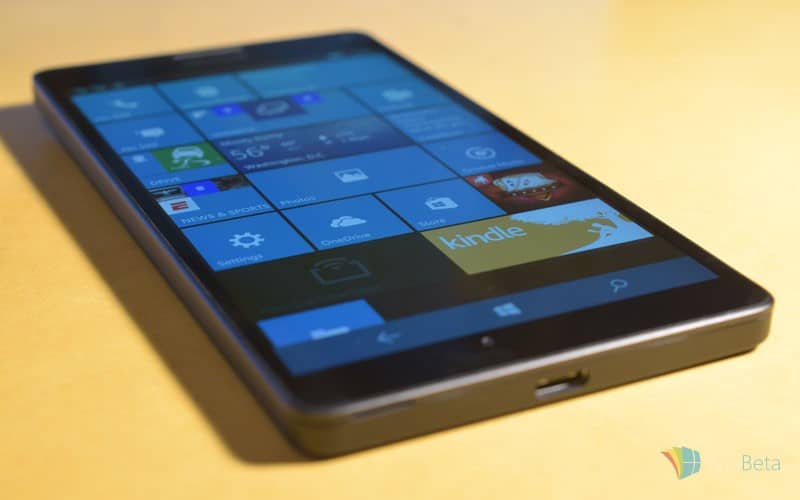 The bottom carries the USB-C connector, and yes the phone comes with a hardwired power cord and a separate USB-C cable. As Windows Phones seem to be finicky about which cables are used with them (I got used to a lot of "charging slowly" notices with the 635), maybe it's for the best that the power cord is hardwired. Anyway, I'm happy to have Qi wireless charging back. While it's not that big of a deal to plug the phone in every night, it's just nicer to set it on the charging plate, or on the JBL Power Up speaker setup, and not have to worry about batteries.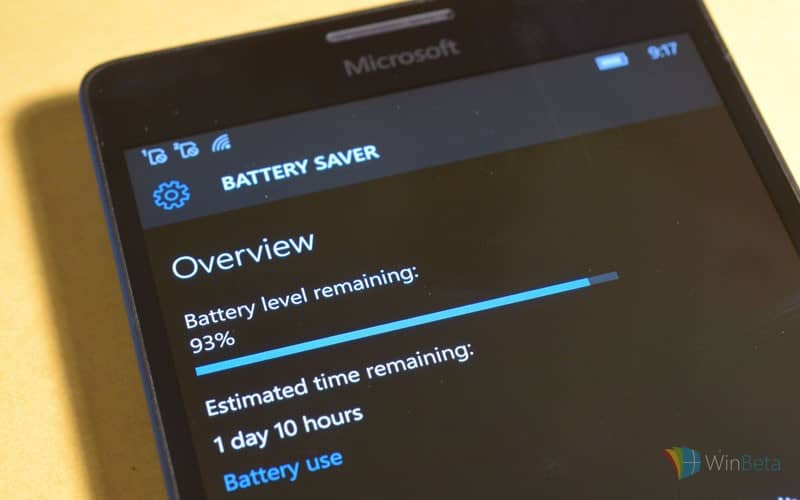 Speaking of batteries, the Lumia 950 XL is almost boastful about battery life, we'll see how it holds up.
I admit to being a bit biased, because I've really been coming to hate the Lumia 635, but I can't wait to use this Lumia 950 XL as my daily driver.  Thin, light, beautiful screen, Windows 10 Mobile, and features like Continuum and Windows Hello, what's not to like?
Stay tuned for next week, we've got quite a number of Lumia 950 and Lumia 950 XL features for you, including some hands-on video demos.
Share This Post: