This year's Xbox Games Showcase is right around the corner, streaming on Sunday, June 11 starting at 1pm Eastern (a list of start times and where to watch can be found here). The highly anticipated event is the second major showcase of the season following the PlayStation Showcase in late May.
The Xbox Games Showcase promises to be packed with all kinds of exiting reveals, news, gameplay footage and more for Xbox fans and gamers in general. What should we expect from the event? Read on to find out, starting with the likely highlights of the show.
A new look at Forza Motorsport
The latest sim racer from Turn 10 will almost certainly show up, and likely in a big way as the game is still slated to release this year—likely sometime in the fall. As Forza Motorsport is a proven franchise and one of Xbox Game Studio's tentpole IPs, we would expect it to take a place of prominence in the showcase. Expect a new deep dive feature with lots of new footage of the game.
More on Fable (finally)
Last week we reported that Xbox strongly suggested on its Twitter account that the new Fable game would be present at the showcase. This reboot was first announced back at the Xbox Games Showcase in 2020 with a reveal trailer. Three years later, we still don't know much about it, but it seems likely that that will soon change.
Starfield Direct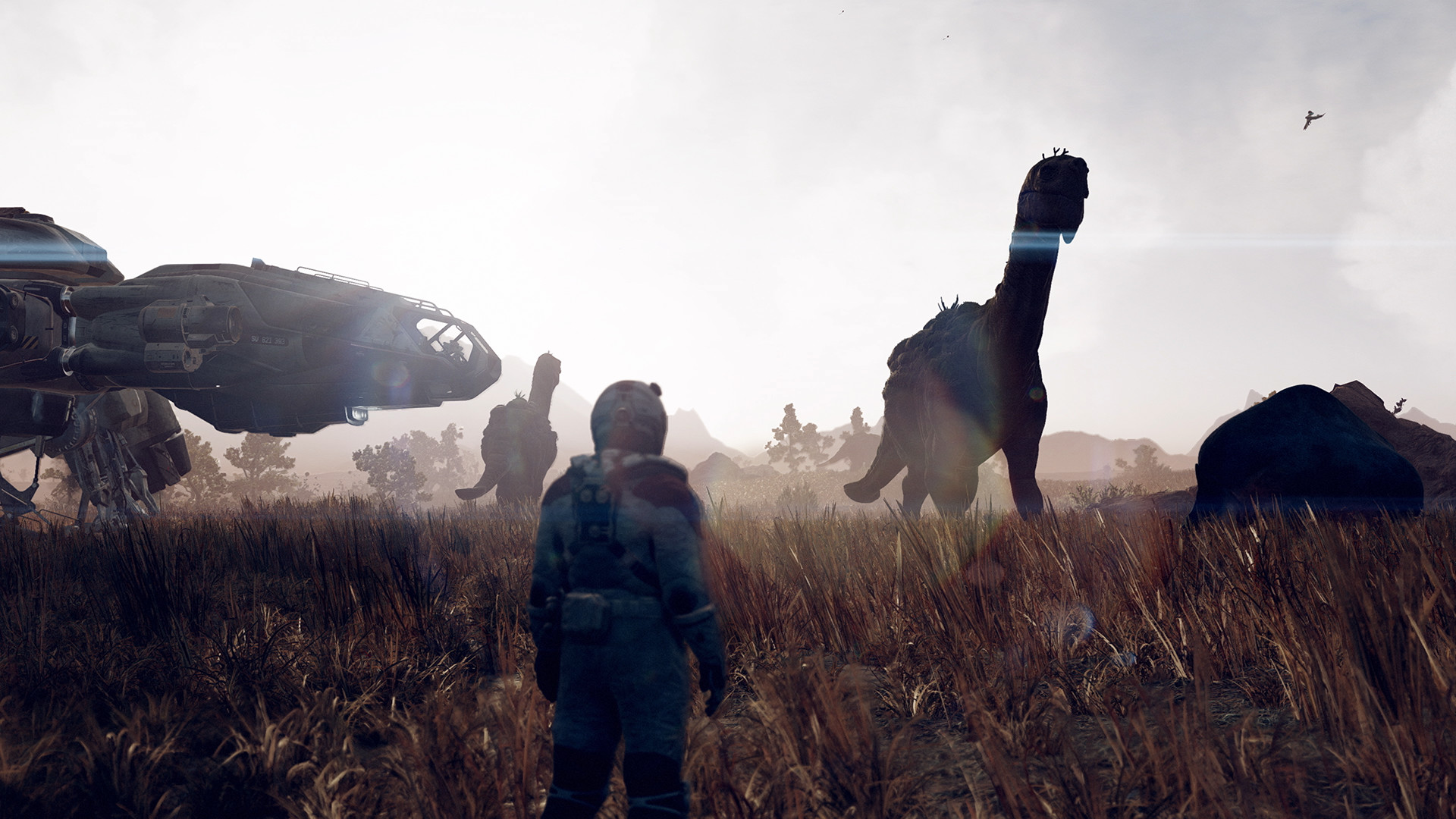 This will be an entirely separate showcase immediately following the Xbox Games Showcase. Starfield is one of the most anticipated games of recent memory, and Xbox has a lot riding on its success. Starfield will finally release in just a few short months on September 6, so the game has to be in a near-finished state at this point.
The Starfield Direct event will no doubt give us a deep dive into the upcoming open world action-RPG and the team behind it at Bethesda Game Studios. Expect plenty of new gameplay footage and developer interviews. With the game's release immanent, we would also look for an appearance from BGS director Todd Howard himself.
An all-new game reveal
As it did with Hi-Fi Rush during the Xbox & Bethesda Developer_Direct back in January, Xbox may just end the showcase with the unveiling of a previously unseen game. Could it be Gears 6? There's been some buzz surrounding this as-yet unannounced title recently. Or perhaps an all-new IP?
Other things to expect during  the Xbox Games Showcase
Here is a list of other things we would expect to see.
Avowed gameplay trailer
Halo Infinite season 4 tease
Hellblade 2 release date announcement
Bethesda's Indiana Jones game first look trailer
An update on The Outer Worlds 2
Xbox Series X|S Pro reveal? (that one might be a bit of a stretch, but we're hopeful!)
Tell us your Xbox Games Showcase predictions
So what are some of your predictions for what we'll see at the Xbox Games Showcase? Let us know down in the comments what you think Xbox is going to show off at this year's event. And don't forget to tune in on June 11.