In late 2012, during a team meeting, Microsoft touched on the initial idea of what Continuum should be. It wasn't even called Continuum yet. How can Microsoft expand the basic functionality of a smartphone, especially for users in emerging markets who rely on mobile devices as their primary means of getting online? Microsoft began a project known internally as "Wizard and Tin Man" which was a nod to The Wizard of Oz. After showing off the concept to Windows and devices chief Terry Myerson, the project was given the green light to move forward. In fact, Myerson was excited at the idea of Continuum and reportedly said, "this is our differentiation, we have to do this," resulting in priorities being rearranged.
In late September of 2014, the word "Continuum" made its debut, showing off a new Start experience for the desktop. We later learned that this was in relation to what is now known as tablet mode in Windows 10. Detaching your keyboard allowed Windows 10 to enter tablet mode, making the Start Menu a full-screen Start Screen and the taskbar a tad bit more touch-friendly.
In April of 2015, Microsoft demoed a cool new feature called Continuum for phones, showing off how a Windows 10 Mobile device would be able to transform into a full PC, complete with mouse and keyboard support.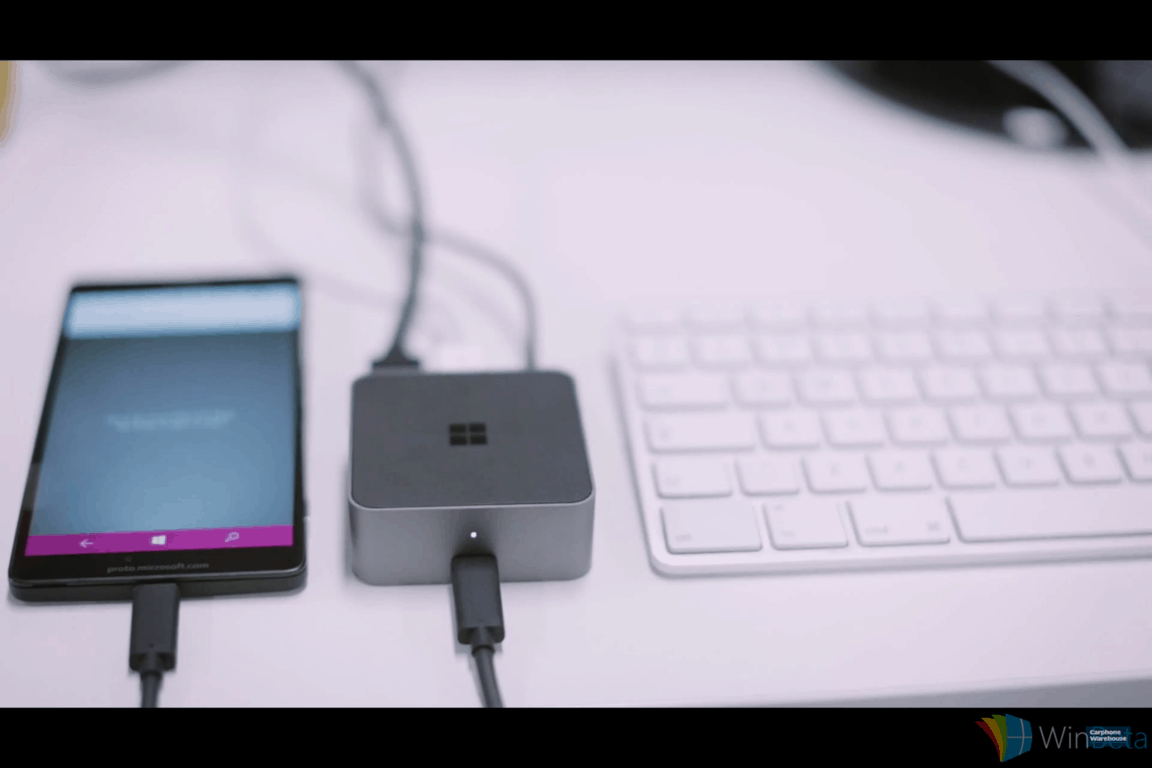 But what exactly is Continuum? It's the notion that one computing experience is continued regardless of what device you use or what location you are in. Continuum allows for a consistent user interface, a familiar style of operation for the consumer.
"Continuum is about being able to transform your use of a device into mobile scenarios that give up no compromises in your use of input device or screen size," Microsoft's Joe Belfiore stated during Ignite 2015. Simply unplugging the keyboard from a Surface Pro 3 will prompt you to enter tablet mode, which is where Continuum shines.
Continuum offers a nice user interface, complete with a hamburger button at the top left of the screen, which offers an elegant Start Menu when pressed. Docking the tablet and having it connected to a larger screen, you can utilize the device as if it were a full-screen PC.
Connecting a Windows 10 mobile device to a larger screen allows you to utilize your phone as a PC. This offers a "natural, no compromise, and familiar" method to seamlessly switch between a smaller device to a bigger device, without hitting a speed bump in your productivity.
https://www.youtube.com/watch?v=IL26pj1bgqQ
Continuum already works for Windows 10 PCs like the Surface -- all you have to do is detach the keyboard and enter tablet mode. Onscreen features, like menus and taskbars, adapt for easy navigation. Apps are built to scale smoothly from screen to screen so they look good from the smallest app window up to the largest 8k displays. You can even change from desktop to tablet mode anytime you want – your screen will give you a smooth transition and a beautiful display.
For mobile devices, Continuum works if you purchase a Continuum display dock. With this accessory, you can connect a compatible Windows 10 Mobile device (only the Lumia 950 and 950 XL at the time of this post) to do more with an external monitor, keyboard, and mouse. You can use Office apps scaled up to a big screen so you can do more work. You can even use your phone like you normally would to answer calls or text, all while keeping what's on the screen uninterrupted. It also works via Miracast too!
However, it remains to be seen if Continuum proves to be a success. Currently, only the Lumia 950 and 950 XL support the feature when it comes to smartphones. The desktop component of Continuum is already available on Windows 10 desktops, simply enter tablet mode to experience it.
This is the second post in a new series called "What is" where we take a look at a key topic and explain its roots. This post will be updated if new information on the topic surfaces.
Share This Post: