During Sunday's Xbox Games Showcase we finally got a release date for the upcoming Forza Motorsport reboot: October 10. This along wit a fresh trailer for the sim racer.
And now we have a more in-depth Forza Motorsport demo that gives a closer look into the new career mode. The demo (sorry, not a playable one) comes courtesy of the Forza Monthly livestream for June, seen at top. All footage was captured on Xbox Series X, running 4K at 60FPS "with true gen 9 graphics."
The demo goes on a deep dive of the new career mode. As creative director Chris Esaki explains, Forza Motorsport's gameplay loop will consist of three main elements: Level – Build – Dominate. The new career mode will be called the "Builder's Cup." Unlike in previous series entries, players will earn XP in real-time while on the track, corner by corner. The team at Turn 10 calls this the "corner mastery system." Esaki says of this new feature,
Each time you go though a given corner it will compare you against your best time through it, and it helps you master your car…Your relationship with your car is forged at speed. This is the core of our car progression and it's now the heartbeat of our game."
Forza Motorsport will also feature fully dynamic time of day and weather conditions on all tracks—another first for the series. As Esaki says, "No two laps will ever look or play the same."
As seen in the demo, a greater emphasis will be put on "building," or in other words creating a build of a given car through modifications with Car Points. This is where the "CaRPG" aspect comes in, and it seems like buying your way to victory will no longer be an option in this new installment.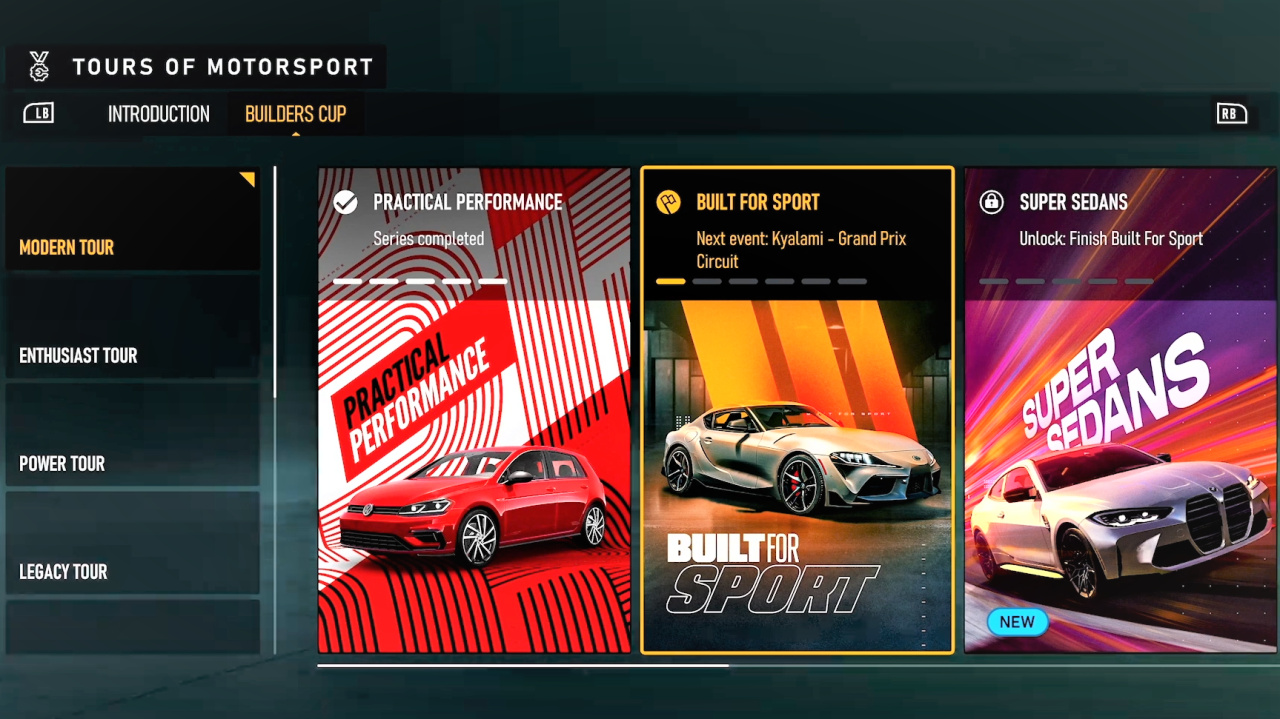 What we also know about the Builder's Cup career mode is that it will require a persistent online connection. But as Esaki states in the video's closing bit,
The Builder's Cup is just a small part of this big game. We have an all-new featured multiplayer mode, Rivals, time attack and of course free play all make the return to the game. And we'll be diving into the details of these other modes in the months to come so stay tuned. 
Via Pure Xbox. 
Featured image via Polygon.