Whether you're into video production or just someone who likes to have offline versions of YouTube clips to save for later, one thing you might want to do is download YouTube videos. Of course, you'll need to keep copyright in mind. It's best to respect the laws of the internet, and not steal other's intellectual property and download videos only to claim it as your own or upload it elsewhere.
Disclaimer done, there are a lot of tools that can help you download videos if you're using them for the right purpose. Usually, you can head online to download videos with tools such as YouTubetoMp4.org, but there's also a dedicated program known as NotMP3 on Windows 10 that can help out.
I recently landed a tip in my inbox about the tool, and have tried it out. Here's why it's one of the best ways to download YouTube videos on Windows 10.
Features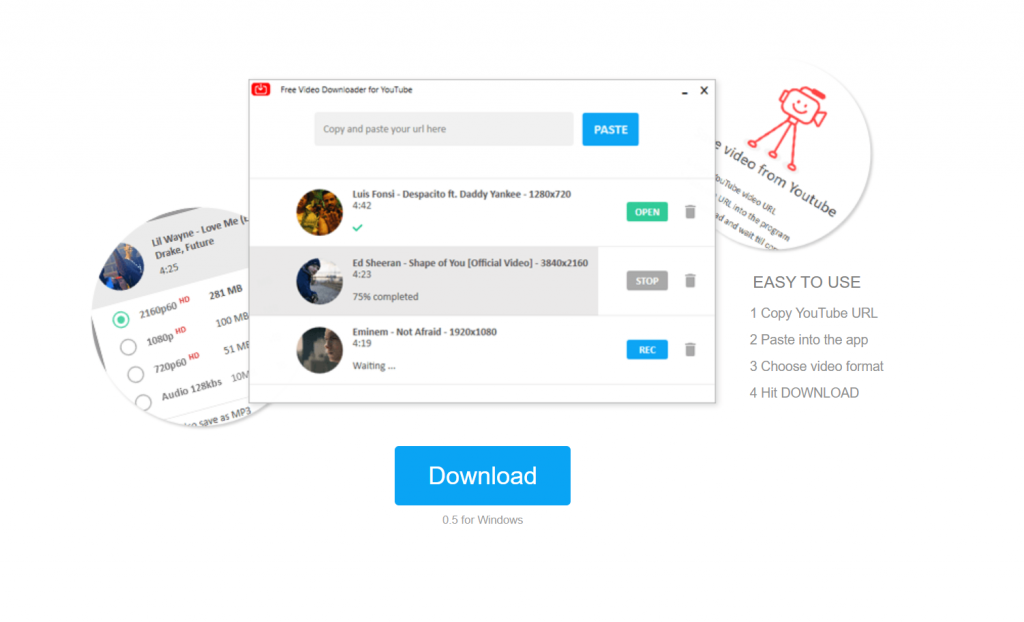 What makes NotMP3 so great is its list of features. Unlike other video converters which can be intrusive, this one is extremely lightweight. To use it, you just have to copy the YouTube URL, paste it in, choose the video format, and hit download.
There are no ads, no need to subscribe or pay, no speed limits, and no task limits. The developers also claim that the app is updated regularly, so it gets new featured on a regular basis. Again, though, we remind you to use the tool at your own discretion and do not use it to violate copyright laws.
The experience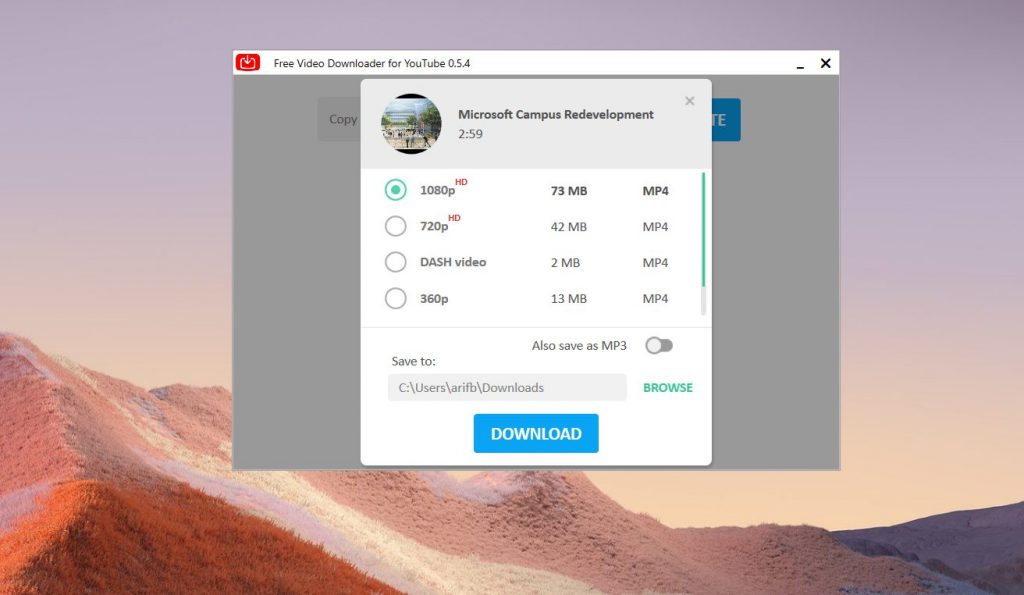 Since I'm behind the production of the OnPodcast, this tool has been great for me. Usually, I try to include B-roll in between segments of the OnPodcast, to keep the program interesting. To do this, I have to download videos from YouTube, particularly from Microsoft and other official sources. (I always make sure to credit the videos, and you should, too, to avoid copyright issues.)
Before NotMP3, I was using an online tool, but having a dedicated app on Windows is really useful, as I don't need to open up a new tab or visit a webpage. I just copy the link directly from YouTube and paste it into the app. Then, I get a list of resolutions to choose from, plus the ability to download an MP3. It really helps speed up my editing process. In fact, the tool even works with videos embedded or included in Tweets, too. There's also support for batch downloading, and downloading entire YouTube playlists, too.
Just as the developer notes on their webpage, NotMP3 is really straightforward and easy to use. I reached out to the developer for an interview offer and will update this post when we hear back. I'm looking forward to hearing his thoughts.
Other tools
As I mentioned before, NotMP3 isn't the only tool for Windows 10 that can be used to download YouTube videos. There's a lot more you can choose from. We suggest checking out this Microsoft Store app which can help you, but note that the reviews indicate it might be a hit or miss experience. There's also Dvdvideosoft, too, which isn't as lightweight or as simple as NotMP3 is. Of course, there are lots of other apps, too, but you always should be aware that some apps can be sketchy, and might harm your PC.
Share This Post: